Buddy Mercury is a rescue dog with a rather ironic name. He's now become famous for his next-level singing and piano playing skills (reminds you of anyone)? The beagle also enjoys playing with kids and is all around the ultimate pupper. Recently, Buddy Mercury's pawrents uploaded an incredible video of his little sis rocking out to one of the pup's favorite tunes. And it's since gone viral for all the best reasons, accumulating over 5 million views, this clip is exactly what the internet was made for.
As you might have guessed, this self-taught doggie rocker was named after the great rock & roll legend, Freddie Mercury, the late singer of the legendary band Queen. Buddy Mercury even has his own website where fans can buy his merch, and download his latest music!
"Buddy has captured the hearts of many music fans around the world in a short time," his owners wrote. "Thank you for all the love and kind words! Buddy loves entertaining his family and fans!"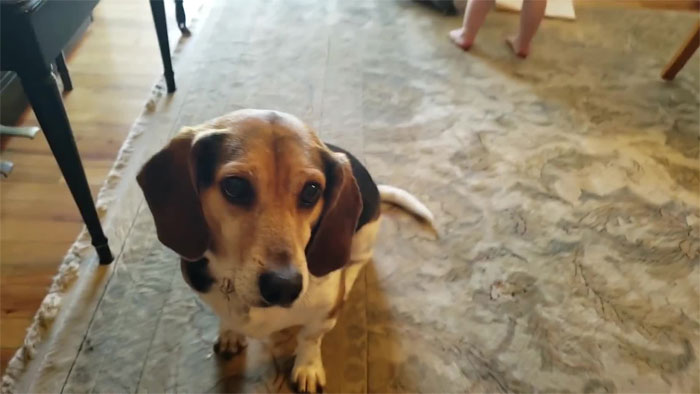 This doggo rock star is also passionate about saving other animals like him who need a forever home after a rough start in life.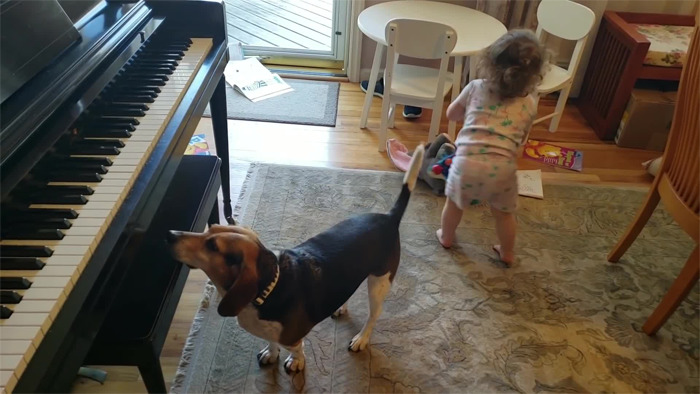 "We feel he plays his tunes not only for the love of music, and his family but as a call to action for others to consider rescuing an animal. There are so many out there in need of a good, loving and happy home. "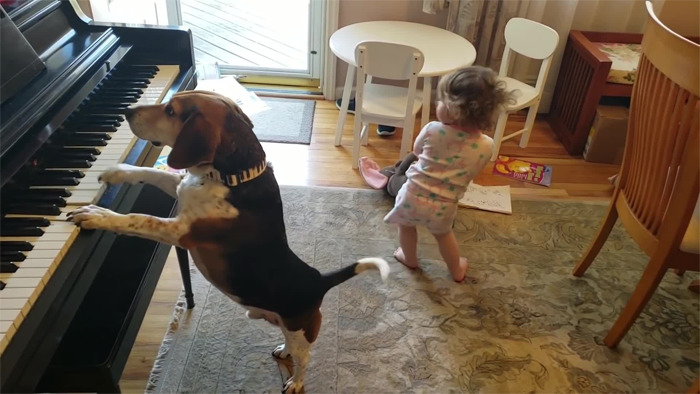 Music is very much appreciated in Buddy Mercury's family. His human dad happens to be a drummer and one of Buddy's biggest influences.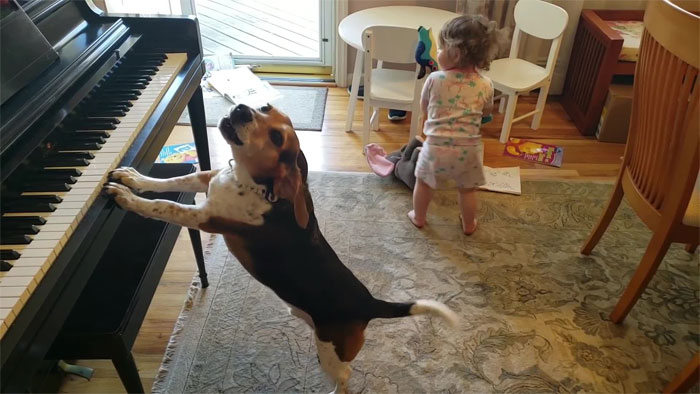 "Any time his dad is drumming away, Buddy will be inspired. Same as when Lil Sis is playing her guitar or singing and dancing. It's amazing."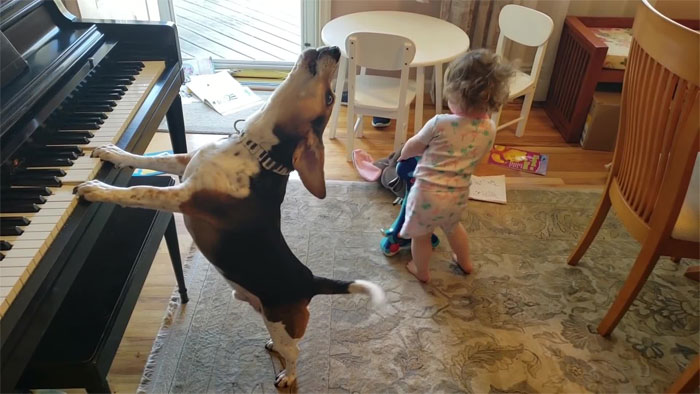 As far as Buddy Mercury's future goes, he would love to meet Jimmy Fallon and even do a duet with him. "He'd [also] love to meet Ellen someday – good humans, doing good, kind, amazing work for others out there. He loves making people smile!"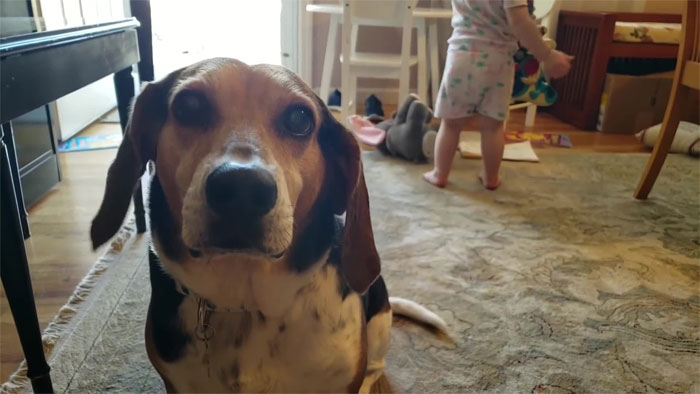 But he can't forget his adorable co-star!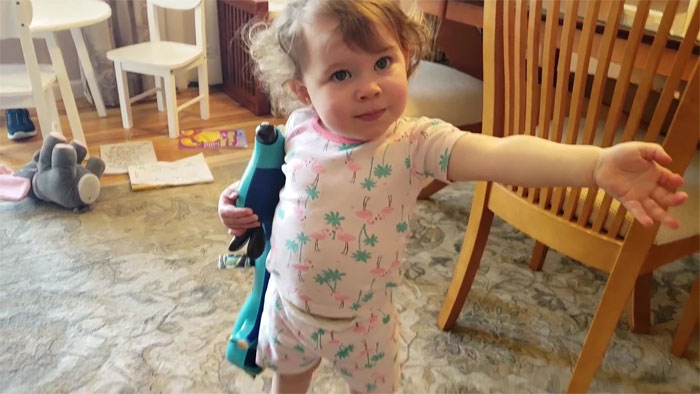 And folks just can't get enough of this video.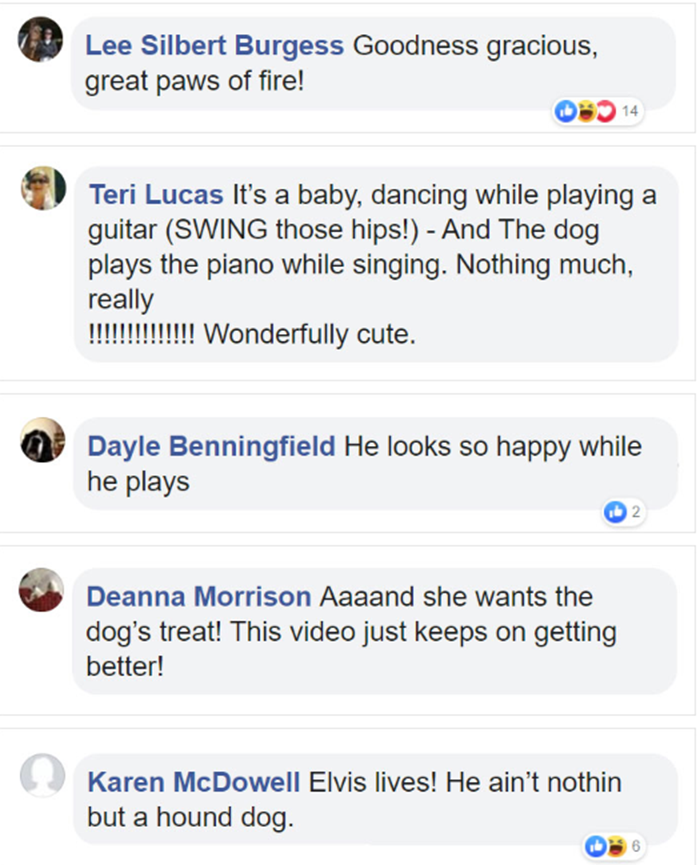 How did you like Buddy Mercury's performance? Would you buy his album? Let us know in the comments section, and please be sure to share this adorable story with your friends and family.
Source: Bored Panda