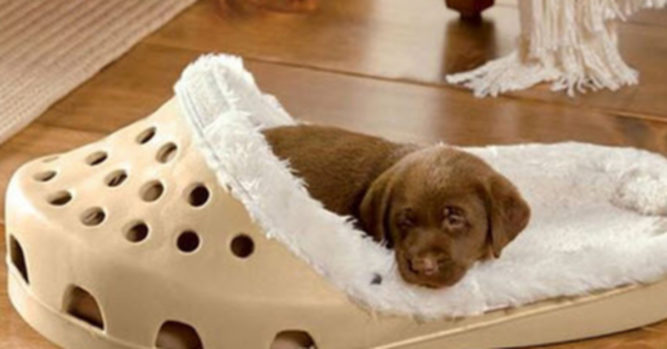 Did you ever notice that dogs become quite attached to inanimate objects? It is especially true when they are soft and easy to carry around the home. I can tell you from experience that my dog absolutely loves my slippers. It is unbelievable how many times I would put my foot into the slipper, only to find out that it was full of dog slobber.
If you find that your dog has a similar interest in footwear, maybe it is time to get them their own rather than having them steal yours. I'm not talking about getting them a small pair of slippers to carry around the house, I'm talking about getting them a large shoe so that they can sleep in it. That's right, it is actually a thing now!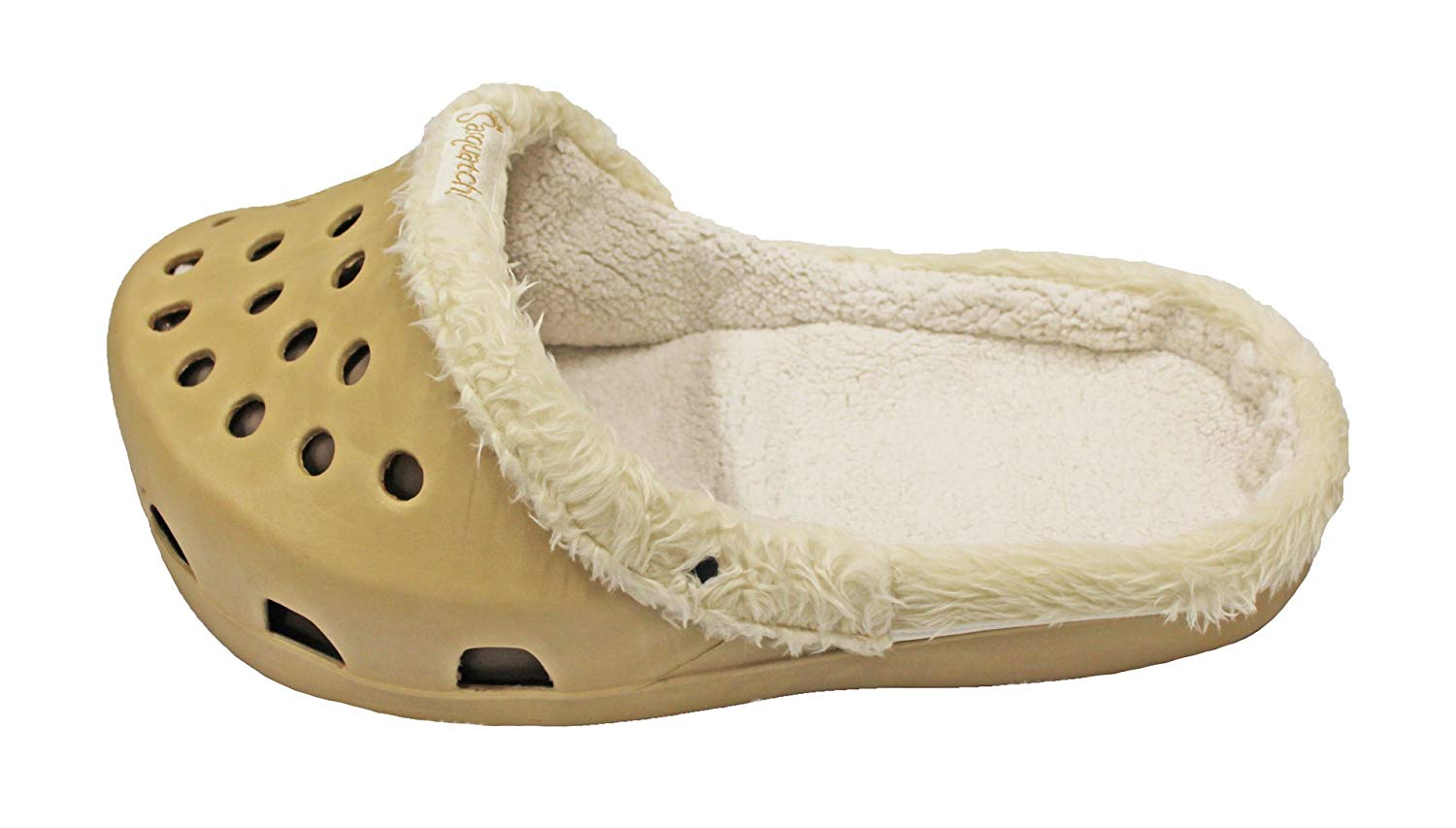 These giant slippers are similar to Crocs in their appearance but they are big enough for your dog to sleep in. You can purchase them on Amazon UK and they are available in pink, beige or yellow
They are priced according to their color. For the yellow, you will spend £46.79 ($59.79 USD), pink is £54.99 ($70.27 USD) and if you want the beige, you will be spending much more because they are £195.43 ($249.73 USD).
The beds include a non-skid base so you won't have a problem with them sliding around. The fleece liner is also removable and odor resistant for easy cleaning.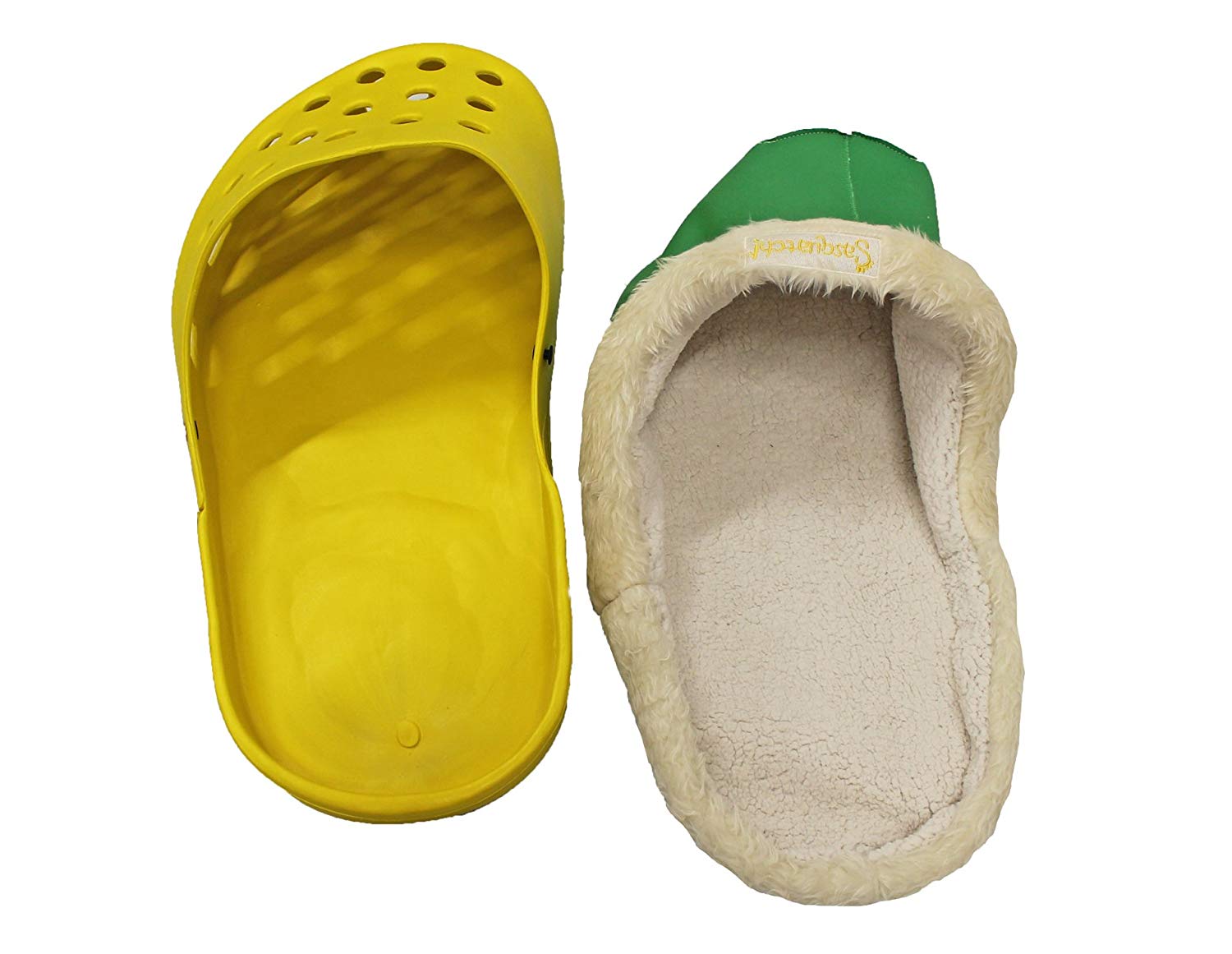 When you look at the reviews on Amazon, you'll also notice that it is a very popular item.
According to one user: "This is such fun for a dog bed although can only be used for a small dog or cat but it looks fantastic and is certainly a topic of conversation. Everybody wants to know where on earth I got it from! Both my little dog and my cat sleep in it so it must be comfortable as well."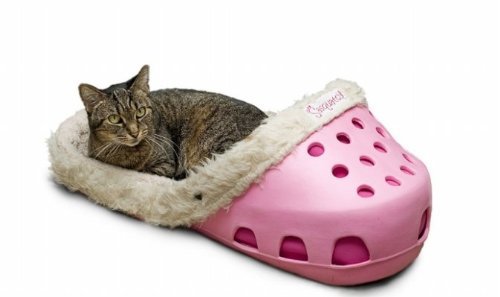 Another user said: "What a super little bed this is, I think it's such a clever idea, you can clean it whenever you need to, cover and the bed itself and it keeps your pet nice and snug and looks really nice too."
A third customer added: "This is fantastic for our seven-year-old tortoise he just loves it, he goes in and out of it himself and loves the soft material, great price, very fast delivery. Thanks a Million."
Are you ready to make your dog nice and cozy this winter? Perhaps you may want to consider buying a heated dog bed. Yes, they also exist.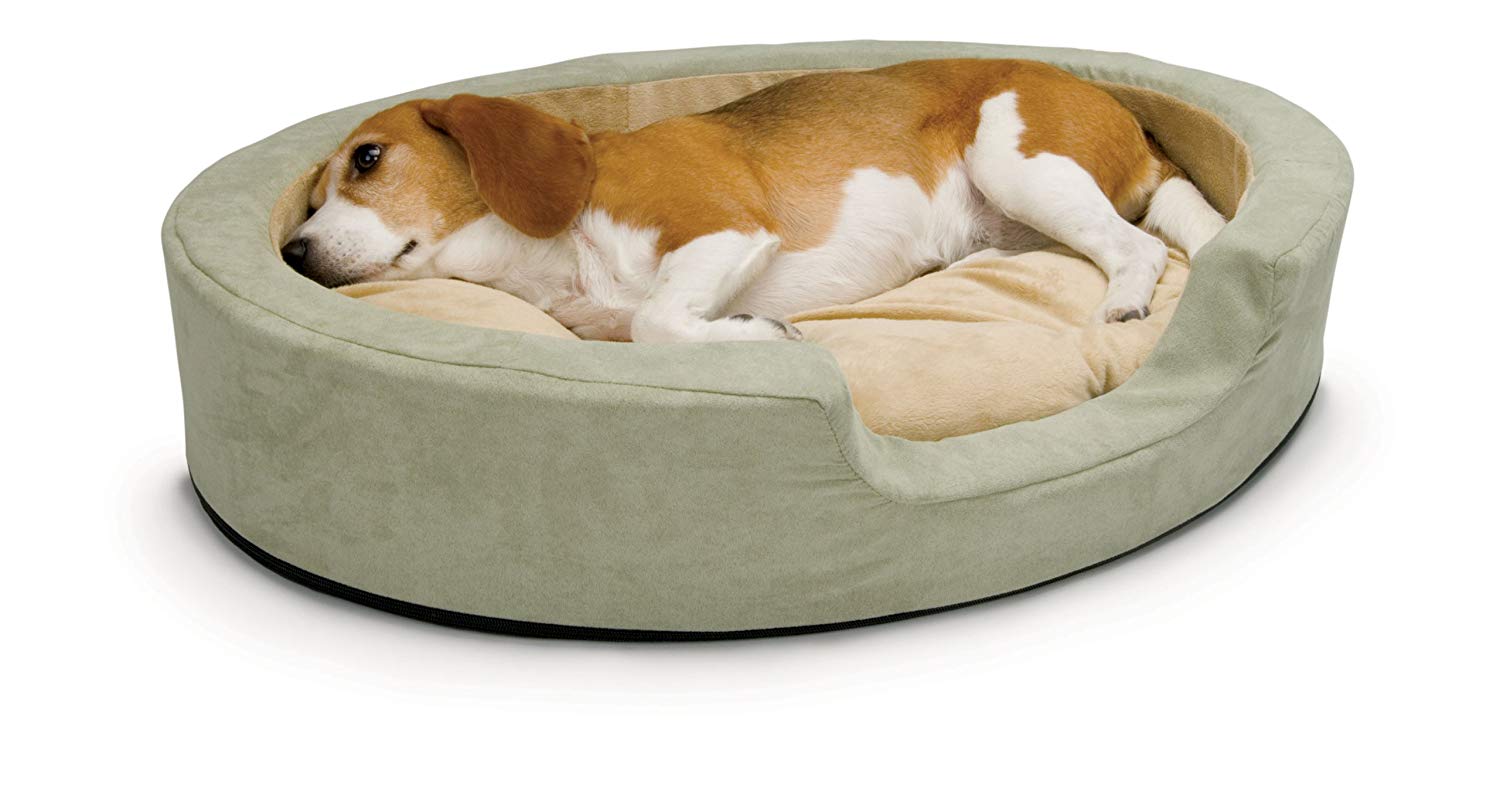 The Thermo Snuggly Sleeper is also sold on Amazon and your dog will be as snug as a bug in a rug all winter long. The 6-watt heated dog bed will adjust according to the temperature of your dog's body heat so they will not be too hot, they will be just right. It's perfect for any dog who gets cold or has joint problems.