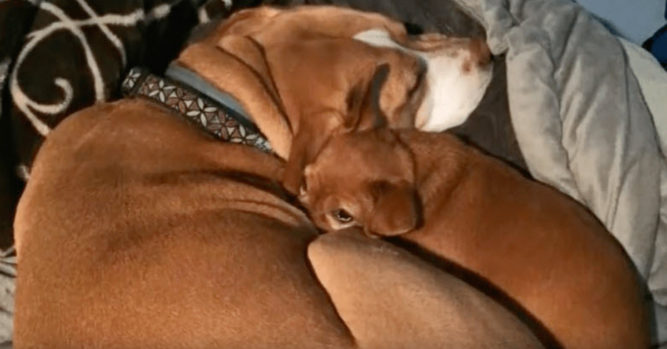 Do you have somebody that you would consider to be your best friend? Like many people, you probably experience such a bond at some point in your life and it's something that is very special to us. Humans have that ability but it seems as if they are not the only creatures on the face of the earth who conform such a special bond. When you read the story, you will find out that dogs also have that capability.
If you have a dog in your life or if you have ever had a dog by your side, you realize that they can be very loyal. In fact, there is nothing that they wouldn't do for one of their family, regardless of whether it is another dog or if it is a human family member. It seems as if they are able to form these tight bonds with each other, and these two pups are a shining example.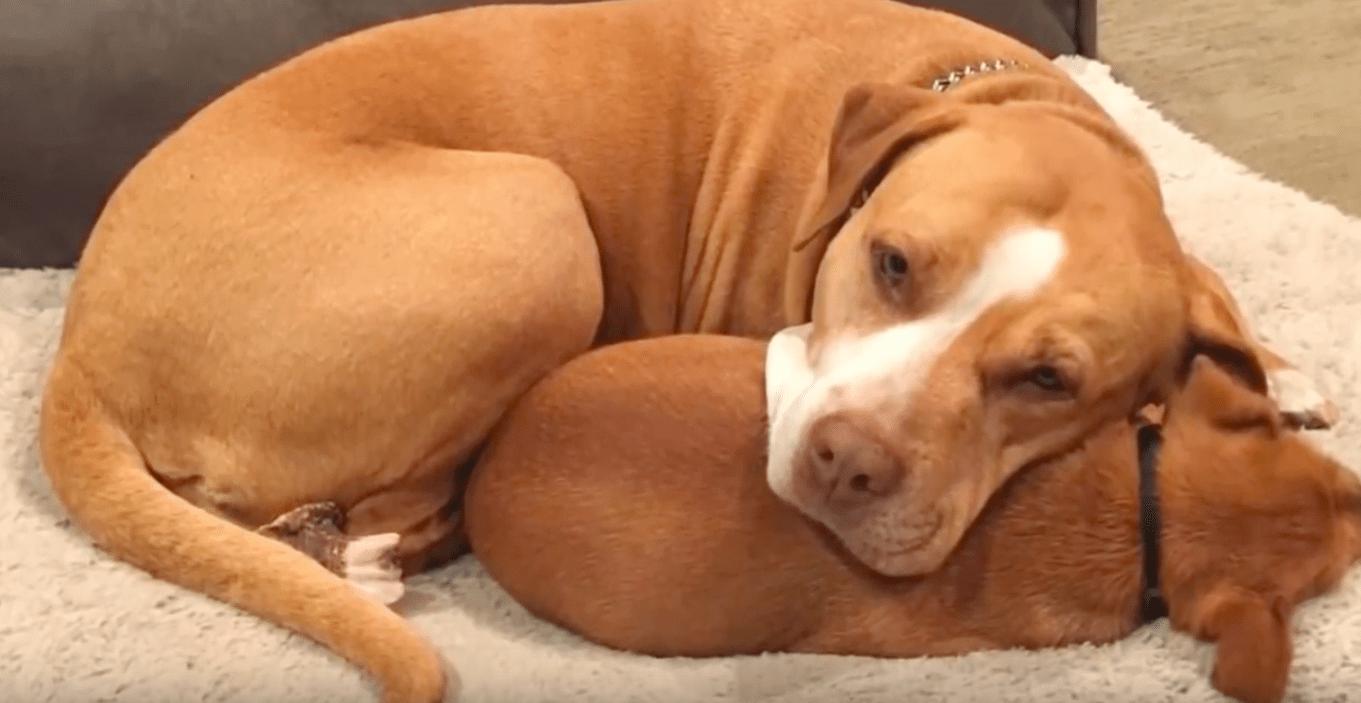 When it comes to best friends, Merrill and Taco are an excellent example. Merrill is a Pitbull and is only three years old. Taco is a Chihuahua and is eight years old. They had been living together for years at the Rocket Dog Rescue Shelter.
Their website says: "comeRocket Dog Rescue is a volunteer based organization…dedicated to saving homeless and abandoned dogs from over crowded animal shelters… [Their] ultimate goal is to create a world where all companion animals have loving and permanent homes and where no good natured dogs, no matter what their age, are killed in shelters because they are considered to be surplus or un-adoptable."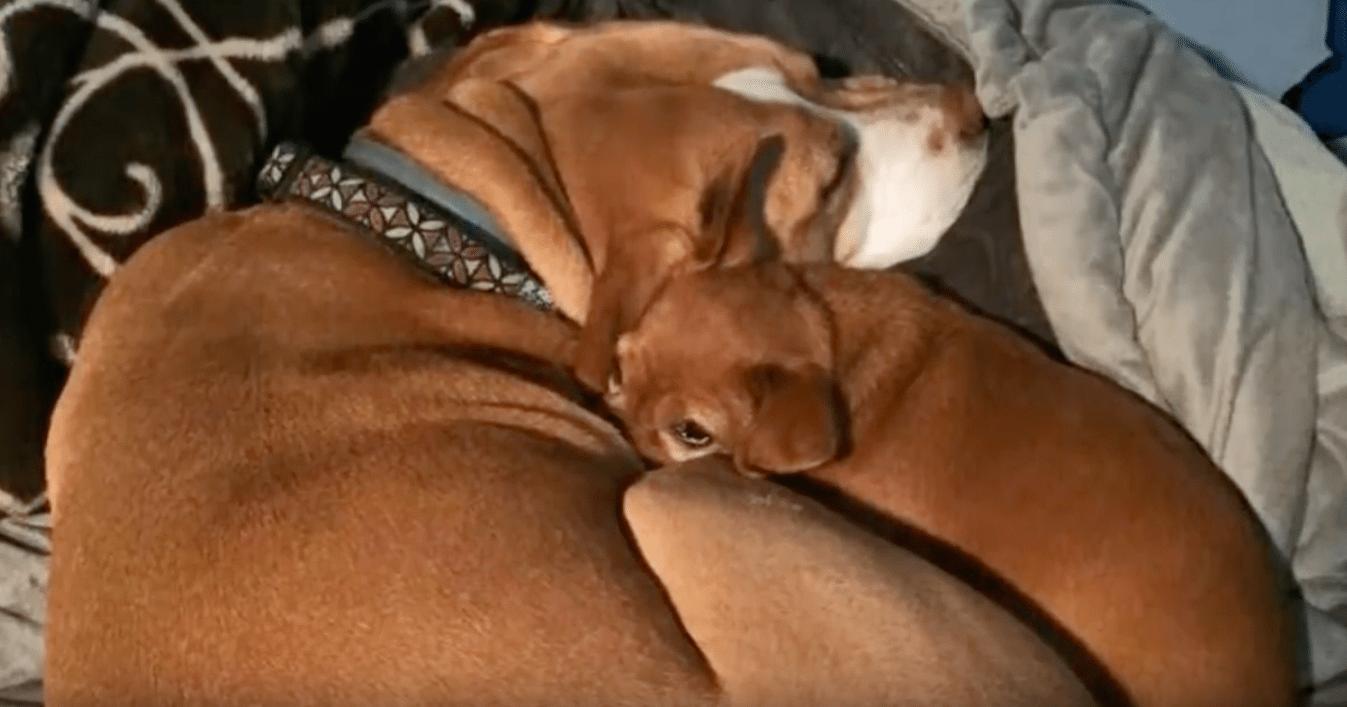 They formed a bond very quickly and while they spent time at the animal shelter, Merrill fell sick and needed surgery. It was a very serious operation and Taco became a very close friend.
During the time that Merrill was in surgery, Taco would not leave his side. When they were separated afterward for any reason, they would both cry until they were reunited.
Merrill is now showing her loyalty to Taco. Someone came in to adopt an animal and he fell in love with Merrill but that dog would not leave his best friend's side.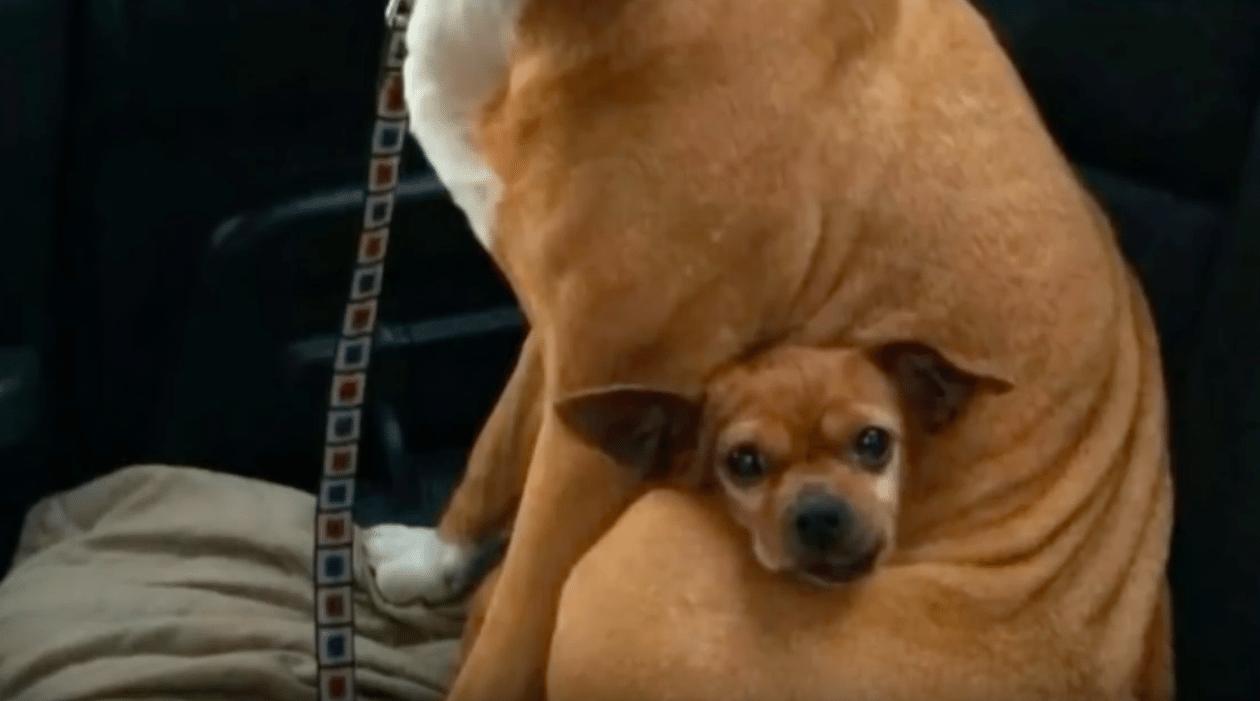 When the human came to pick up the dog, Merrill would not stop crying and Taco was the same. These two dogs could not be separated.
Fortunately, the owner was in a position to take both of the dogs home with him. They didn't have to spend a single day apart.
Now they are all living together in their forever home and were able to stick together as best friends forever.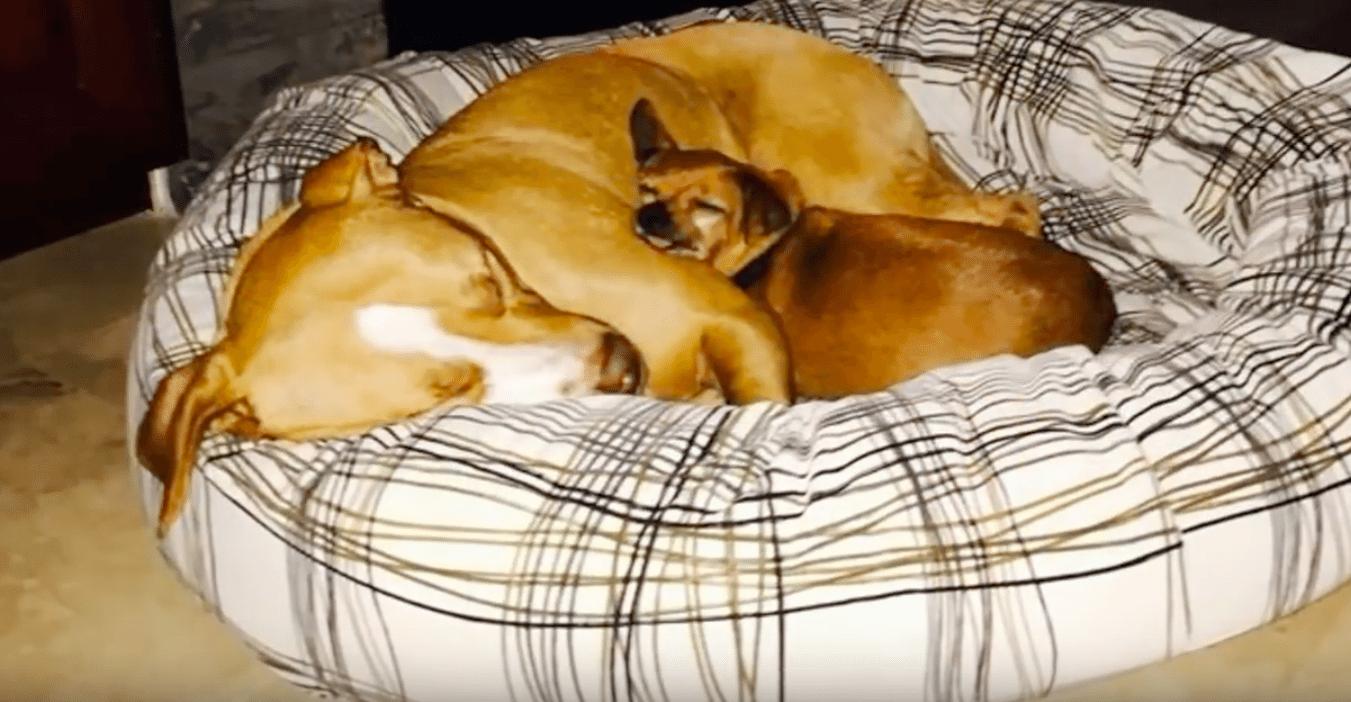 This is a great story that shows us just how compassionate dogs can be. No wonder we need them in our lives!