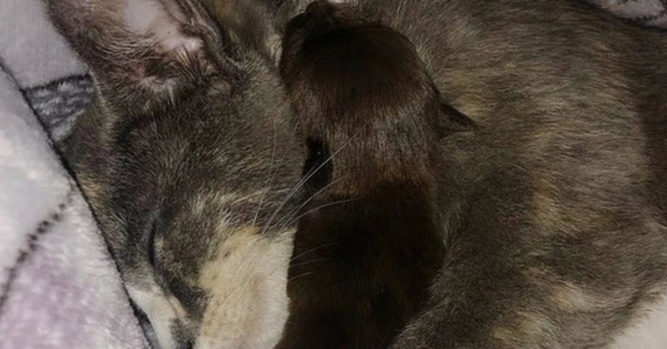 We sometimes hear about people who rescue animals from the shelter and how much it means to them to have those animals by their side. It can certainly be touching and most people would agree that the animal actually rescued them even more. As it turns out, it is not only humans who have the ability to rescue animals but even animals can rescue them as well. This is seen very clearly in what happened at a shelter in California City. A puppy, named Charlie, needed to be rescued and a local rescue group did what was necessary by taking him to Oaks Veterinary Urgent Care in Agoura Hills. He got the medical attention he needed.
Charlie was only a few days old and he had an injured leg. It would eventually require surgery but for now, what he really needed was a lot of TLC and some antibiotics to help fight off the infections. Jennifer Hurt, who is experienced at caring for neonatal kittens took him home. She said: "I've been bottle and tube feeding him for the past week. The most challenging part was trying to figure out how to care for him and what he needed."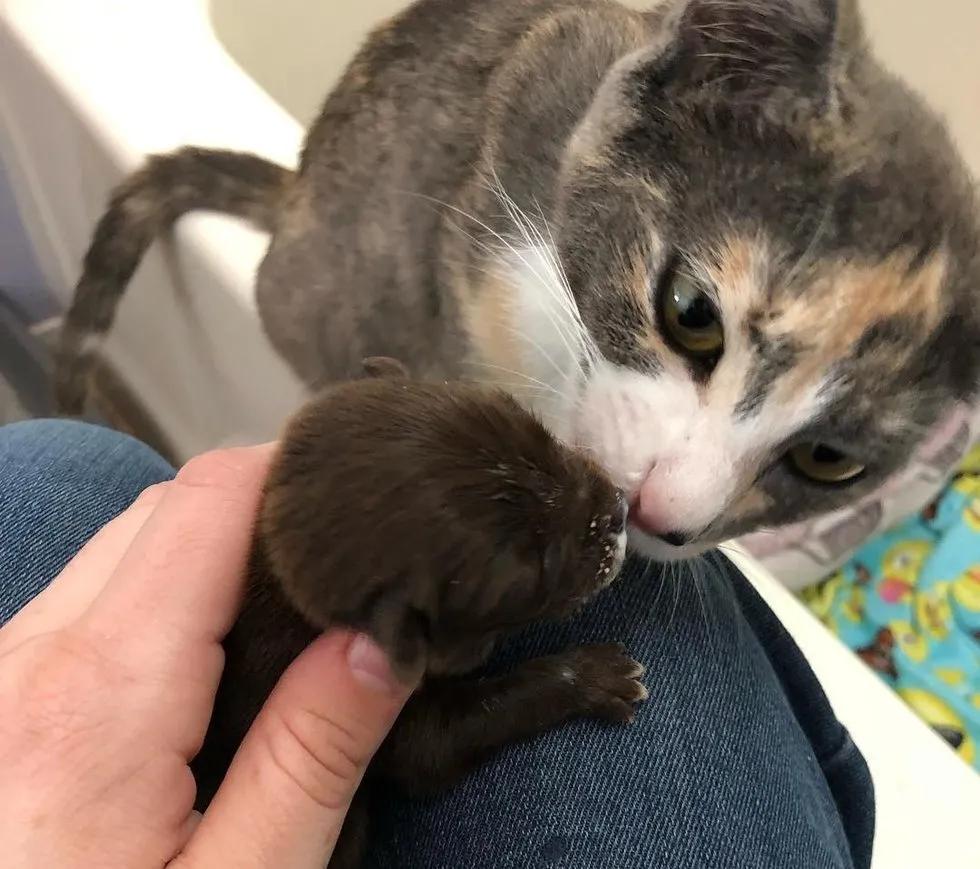 This is my first neonatal puppy so Dr. Carin Ferdowsian and Dr. Rachel Wallach have been teaching me a lot about how to properly care for this little guy.
Charlie was given pain medication and antibiotics. He also needed fed every three hours and eventually gained an ounce and started to gain strength.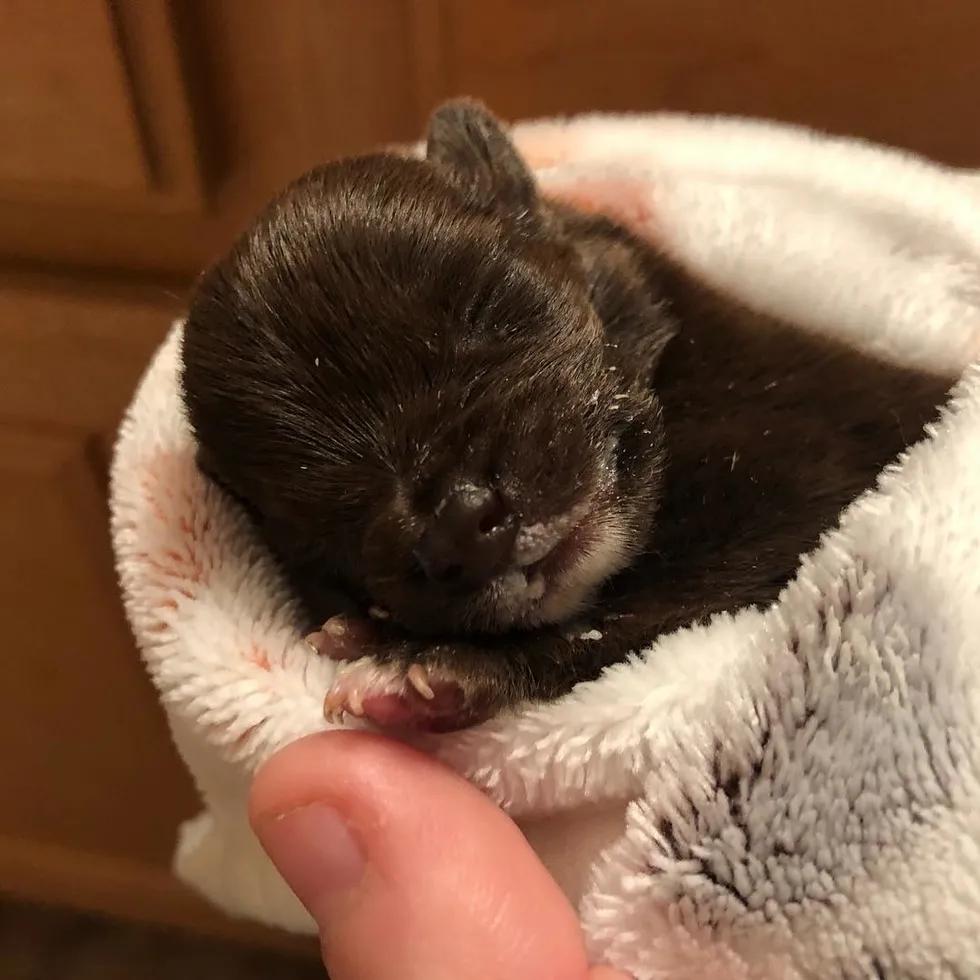 Within two weeks, the rescue also took in six newborn kittens and their Calico mother. After the mother was vetted, they tried putting Charlie with her to see if she would except the pup.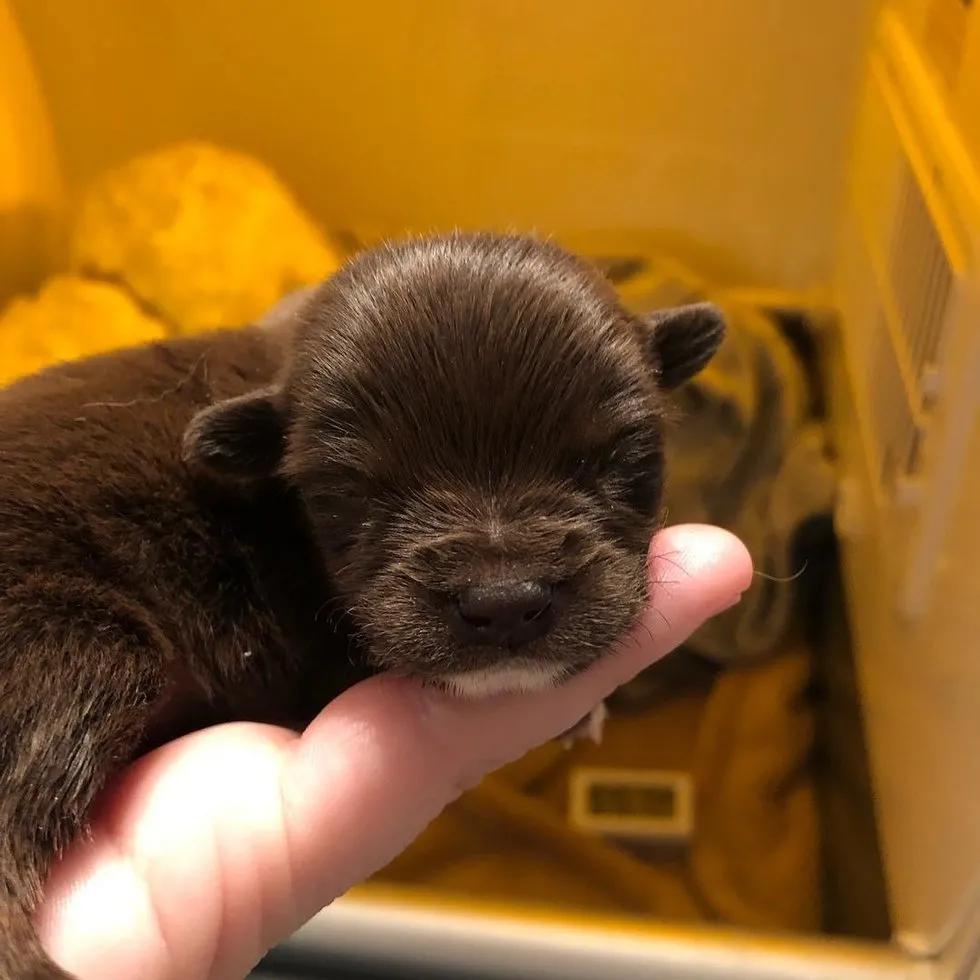 When an orphan puppy has a surrogate mother, it really works wonders.
The cat started liking the puppy and loving on him as if he were part of her litter.
She is such a good mom. She accepted him right away. Charlie isn't nursing on her too much so I'm still having to bottle feed but he is absolutely loving the company," Jenifer said.
Charlie fit right in and was snuggling in no time.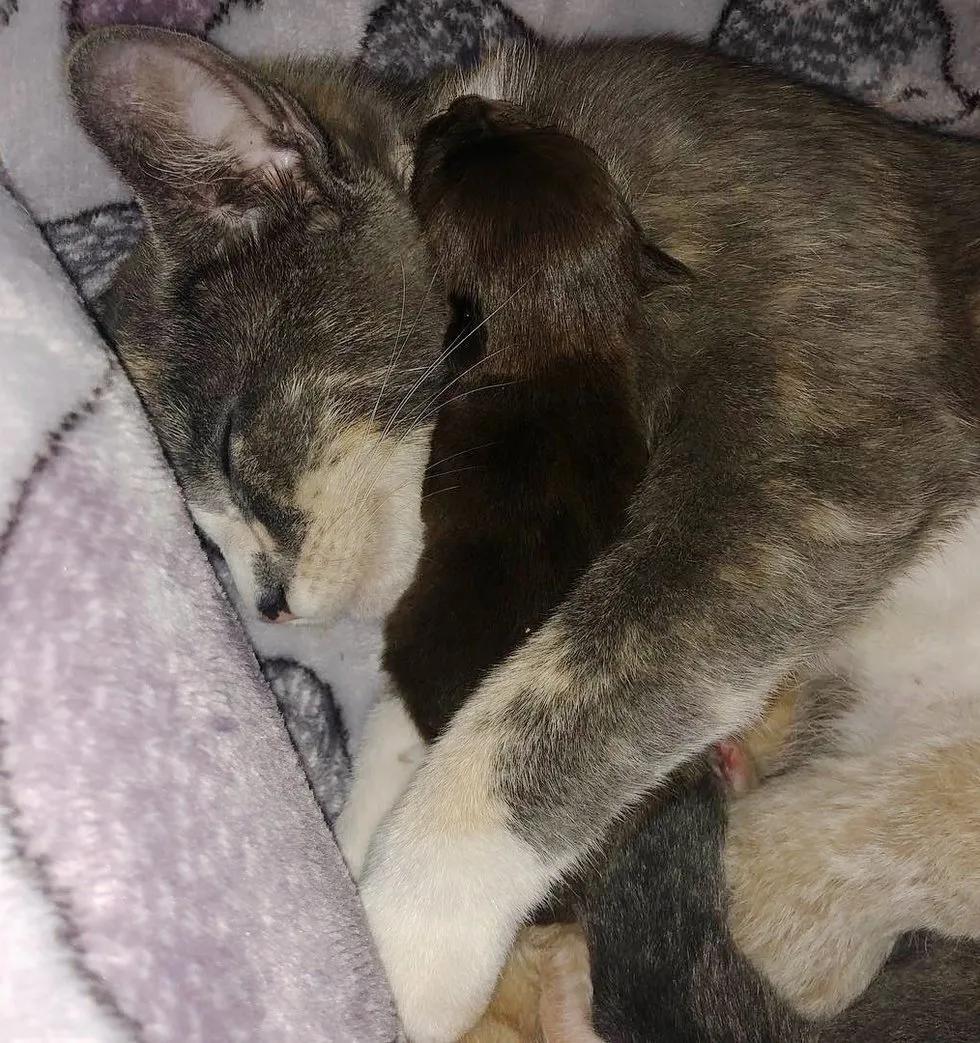 After Charlie is bottle-fed, the mother cat comes over to wash his face.
Charlie absolutely loves having a mother look after him.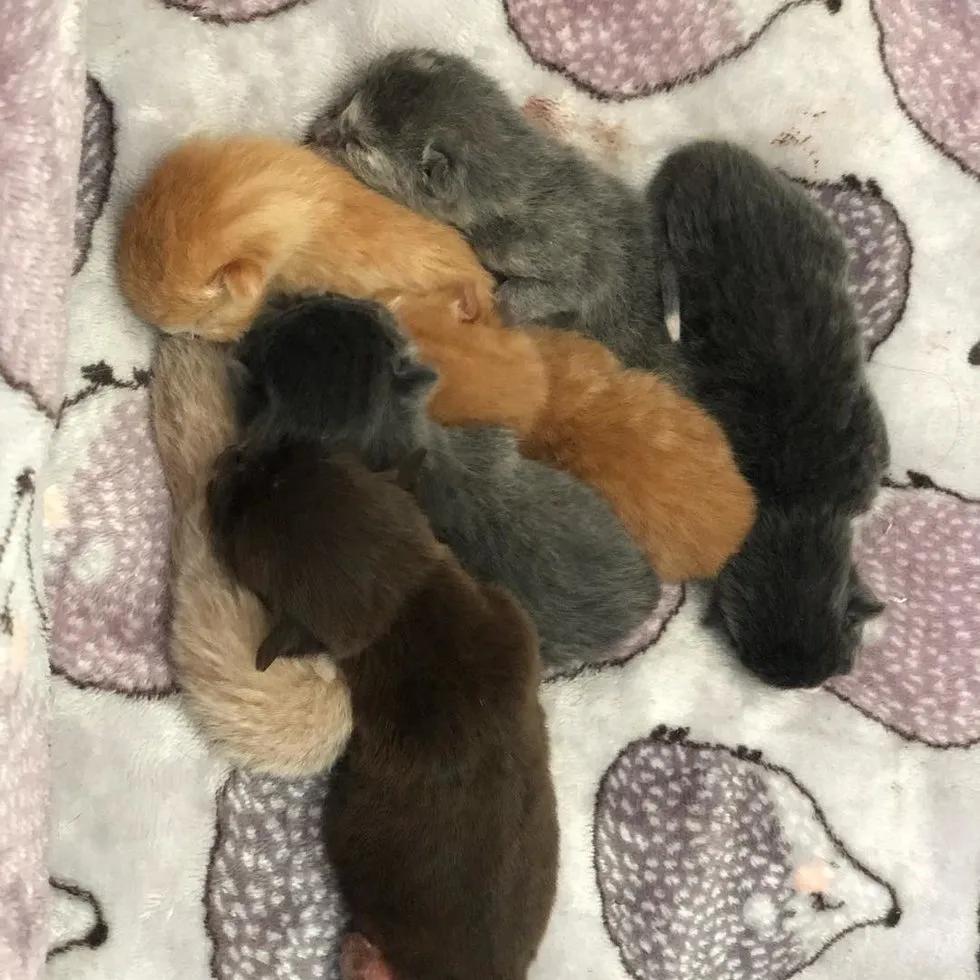 Charlie slept like a baby with his new family last night.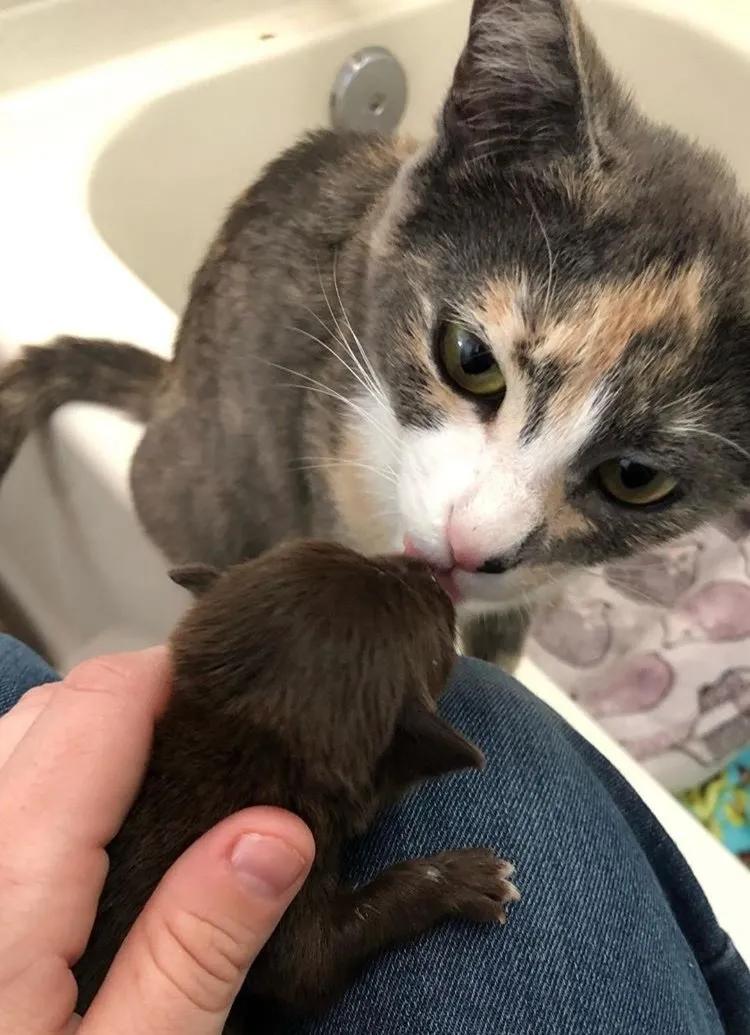 He began opening his eyes for the first time. With help from his new feline family, he is doing quite well.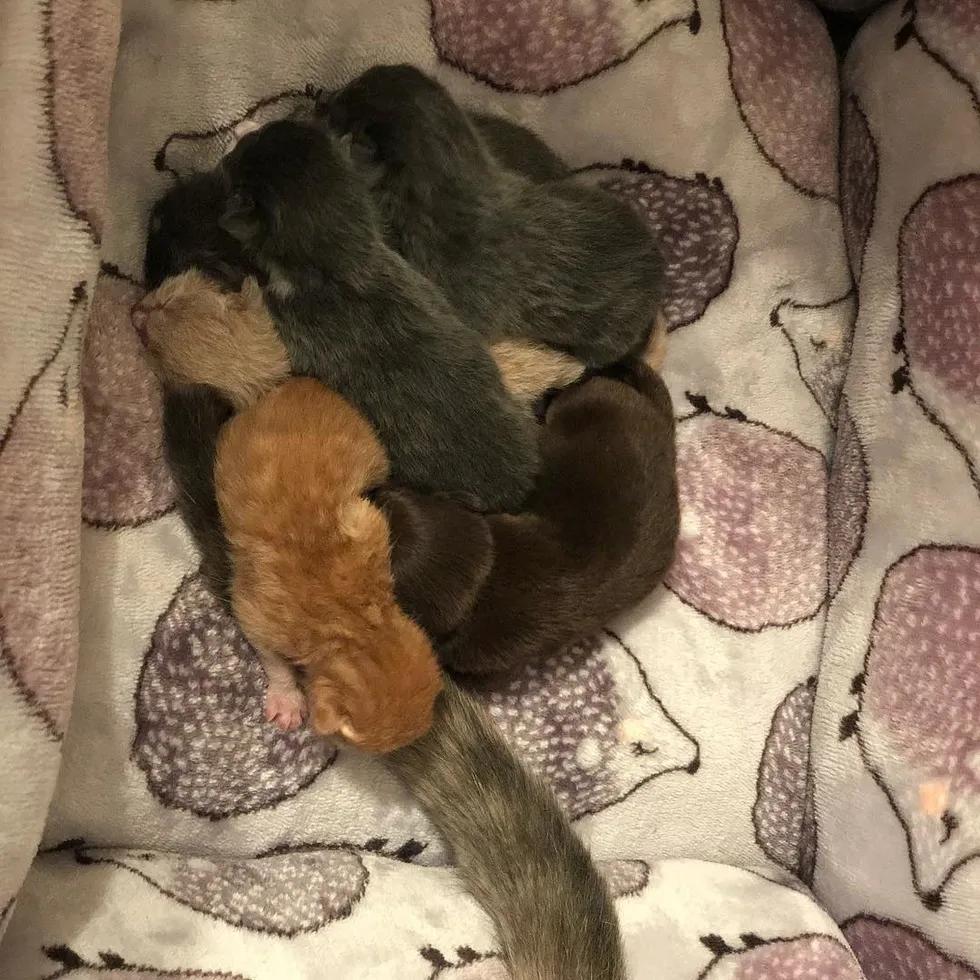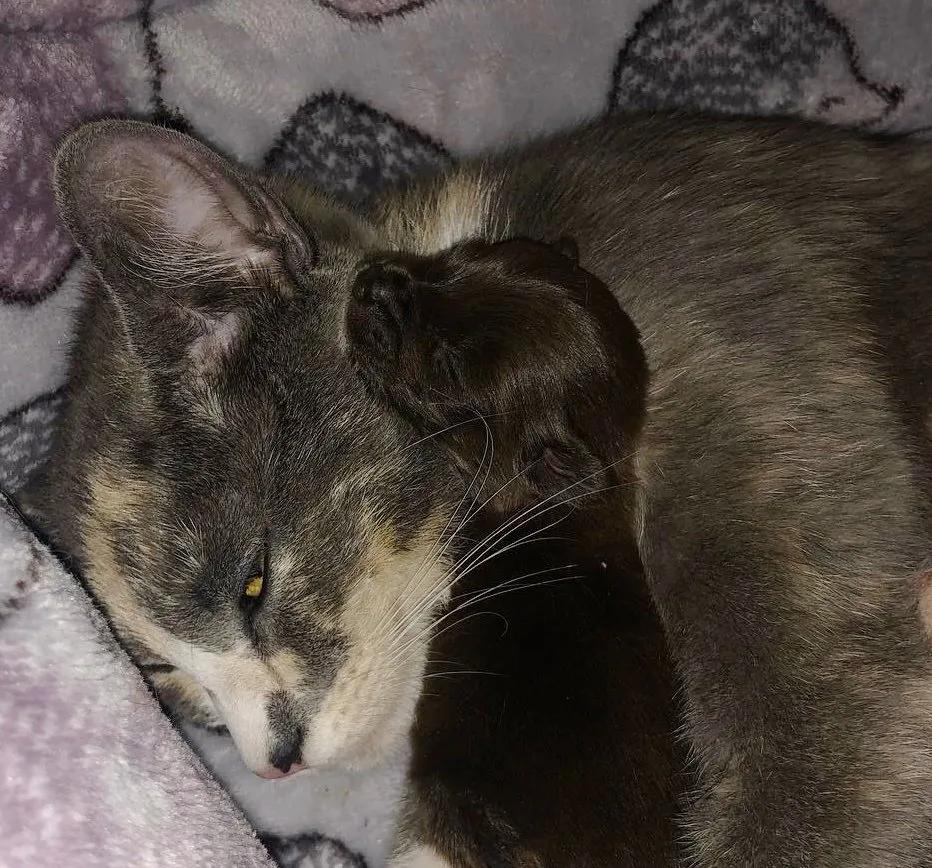 You can see more about Charlie in this video: