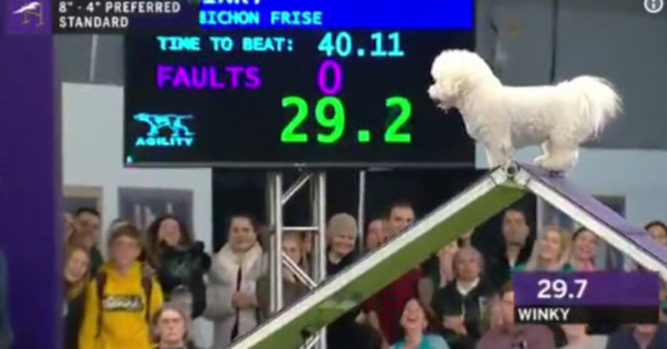 When you have an animal in your life, it doesn't take you long to realize that they are very special. Most of us love our pets because they show so much love and it is unconditional. We shouldn't overlook the fact, however, that each animal, regardless of what type they are is going to have a particular personality. Sometimes they are laid-back and mellow and in other times they are high strung. In either case, they often have the ability to make us smile.
Winky is a lovely bichon frise who has been in the news recently after competing in the 143rd Westminster dog show. He made a trip around the agility course and unlike the other dogs who were running at superspeed, Winky just wanted to take his time.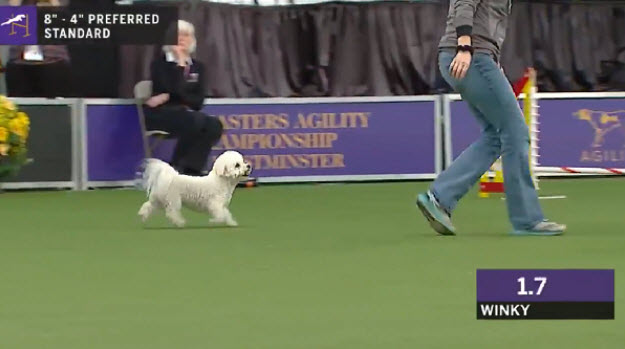 From the moment that his paws got moving, it was easy to see that he was not going to be setting any records. In fact, he was so chilled as he was working his way around the course, it's easy to see why the fans loved him so much.
When dogs are competing on the agility course, they are there to move through the course as accurately and quickly as possible. A border collie won the event but Winky managed to win everyone's heart.
Deserving of an NFL Combine invite pic.twitter.com/IJrURmffMd

— Nick Walters (@NickWaltersTV) February 10, 2019
You can see the border colored jumping through the hurdles and claiming his victory.
Winky's time on the agility course was quite different. He managed to stroll through the obstacles as if he were just taking it easy on a Sunday afternoon. He even stopped to look around every once in a while because his adoring fans were cheering so much.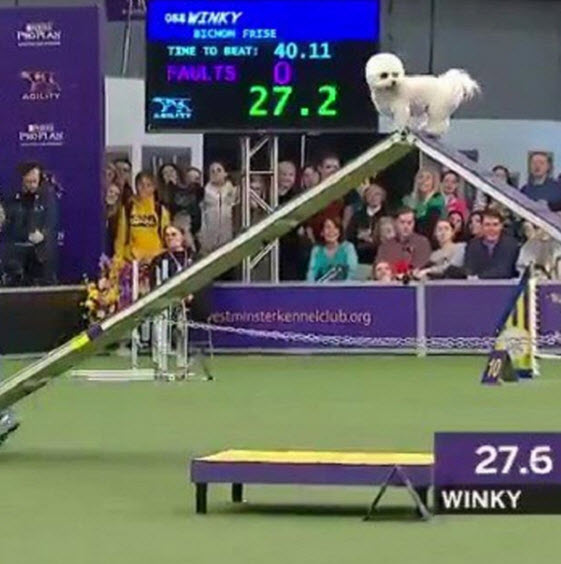 You might say that this adorable dog didn't stand a chance but then again, he wasn't going up against the border collie, he was going up against animals that were more in his size class. That includes this papillon.
"GABBY" the Papillon takes the 8" Class Title!

More from the Agility Championship at the #WKCDogShow now on FOX! pic.twitter.com/Cv0XERwT7w

— FOX Sports (@FOXSports) February 10, 2019
Winky became an instant hit and the video is spreading around the Internet like wildfire. It's amazing to watch him running around the course and soaking in the cheers from the audience. His final time was 100 seconds and he accumulated 92 errors.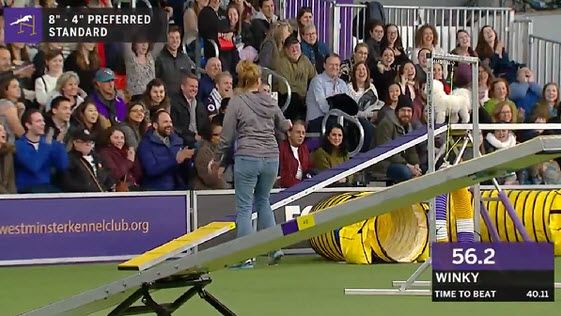 When it made it on television, the Internet went crazy. Everyone couldn't help but fall in love with the adorable little dog that had so much difficulty getting through the obstacles.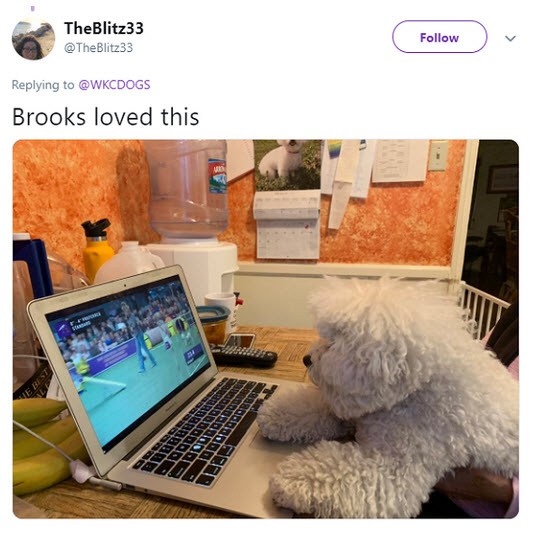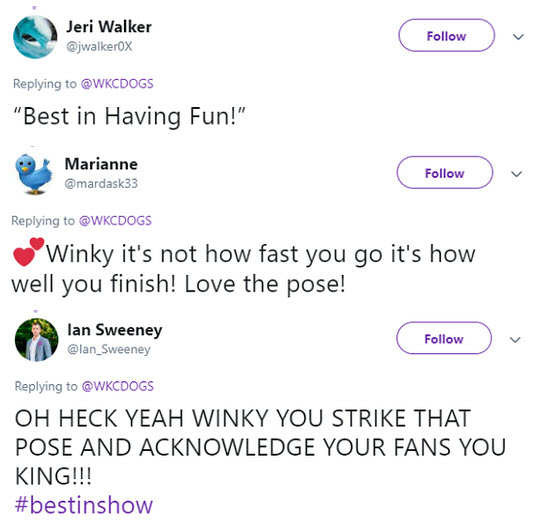 The next time you feel as if you are running in the rat race, remember what this adorable dog did. He's a great example of how we can get through life in the best way possible.
One of our favorite moments from yesterday's Masters Agility Championship Preliminaries, Winky the Bichon Frise! #WKCDogShow pic.twitter.com/p55IxGC5iH

— Westminster Dog Show (@WKCDOGS) February 10, 2019