It takes a really strong man to be a father, especially when you have daughters to look after. We try to do our best from the time that they are very young but as any father with daughters can tell you, it is not always the easiest road to travel. Sometimes, you just need to dance like nobody's watching and it is obvious that this father is following that advice to the letter. Not only is he a great dad, he is a confident dad as well.
This unusual event took place in Monroe, Michigan. Steve Haddad shows just how confident he is when he showed up in this video. It was a Christmas video that his wife shared of an epic lip-synch contest he was having with his two daughters. The performance is probably more than what you could ever expect and now that it is online, there is no turning back. This guy has some serious skills.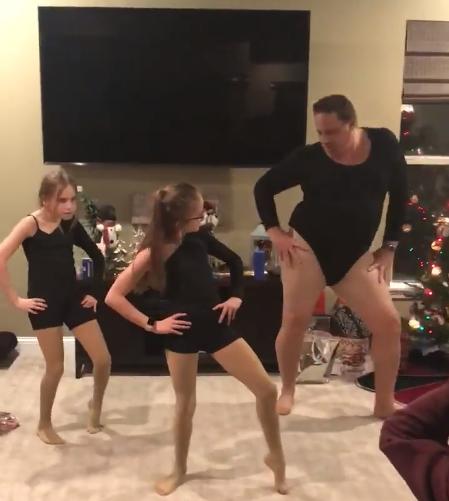 The song of choice for this video is Beyoncé's hit, Single Ladies. That is why they put on some skintight black leotards along with nude pantyhose. It was just like she wore in the music video!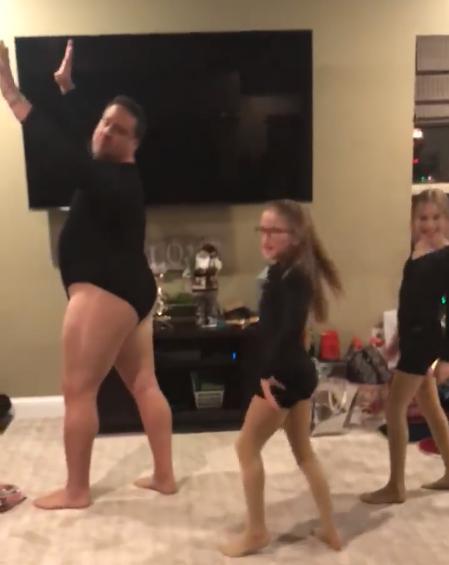 You would think that a father in leotards and pantyhose would be a little bit self-conscious but Steve goes out in full force. He gives the performance of a lifetime, complete with hip wiggles, and his adorable daughters just try to keep up with his moves.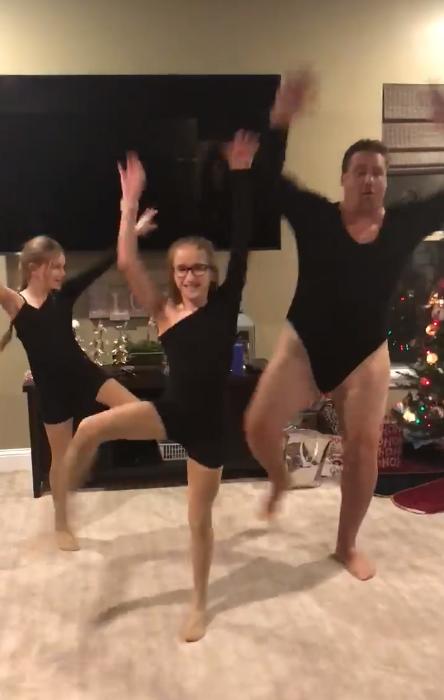 Perhaps this is the best lip-synching contest we have ever seen and this family is up for a nomination.
If there was a competition, he would definitely win first place.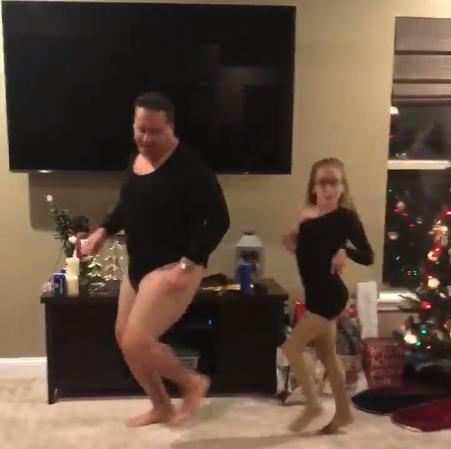 As it turns out, Steve isn't the only one with a sense of humor. His wife, Tina, shared this video on Facebook. She used the caption: "You asked you received……Haddad Lip Sync contest. Stay back girls he's all mine!!! #BESTDAD #Beyonce #allthesingleladies #christmaslipsync"
Since being posted, the video racked up over 20 million views in one week. Thanks for the chuckles!
You can watch this video in all its hilarity here:
Facebook video may take a moment to load: