When most people enter their senior years, they often sit back and take it easy. That isn't the case, however, with Jimmy Carter. He has every reason to rest, considering the fact that he had hip surgery last spring but the 94-year-old former president continues in his efforts to provide for others. In doing so, he is not only helping people who sometimes are not able to help themselves, but he also is an inspiration to those of us who can do something to help.
President Carter and his wife, Rosalynn Carter have been busy for the past 35 years building homes for the poor. In fact, they have now built some 4,300 houses in 14 different countries since they started in 1984. Even though the work can be difficult, it seems as if they have no plans of stopping. Now that he has recovered from hip surgery, he is back out and working with Habitat for Humanity once again.
The Carters love working for the poor, building houses and giving back in any way they can.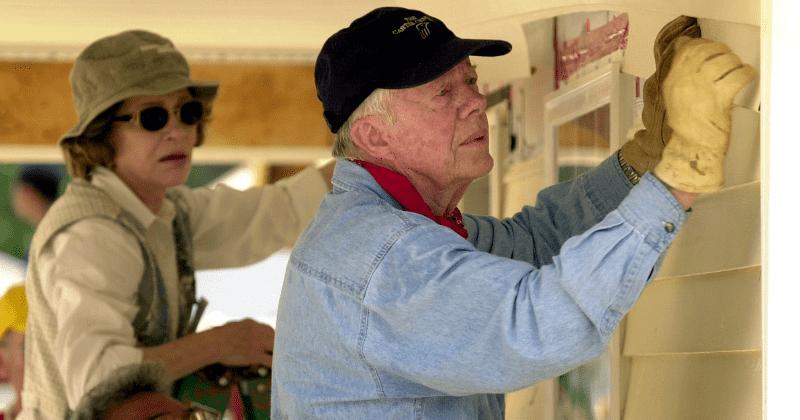 A Carter Center spokesperson says that the Carters are planning on building 21 homes in Nashville, TN in October this year. "There have been many times when people have tried to count President Carter out, and they have never been right. We are excited that they will both be back," Bryan Thomas, a spokesman for Habitat for Humanity International says.
Doctors told Carter to heal from surgery but less than a month later, he is back in action.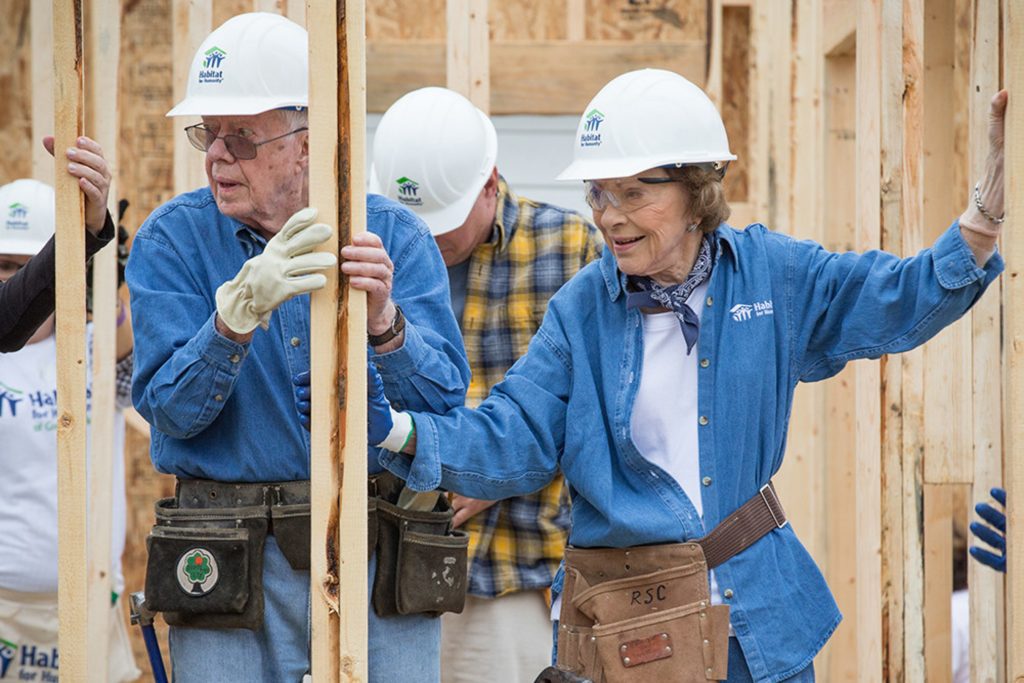 Carter fell at his home and broke his hip in May. He then went for hip surgery, which was a success. He and his wife have volunteered their time and resources with Habitat for Humanity for more than 30 years. Most recently, they will be working on houses in the Park Preserve neighborhood of Nashville.
The Carter will be working along with future Habitat homeowners and other volunteers. Before he broke his hip, he was taking the lead in the 2018 Carter Work Project in Mishawaka, Indiana.
Carter has suffered from health issues before but nothing seems to stop him.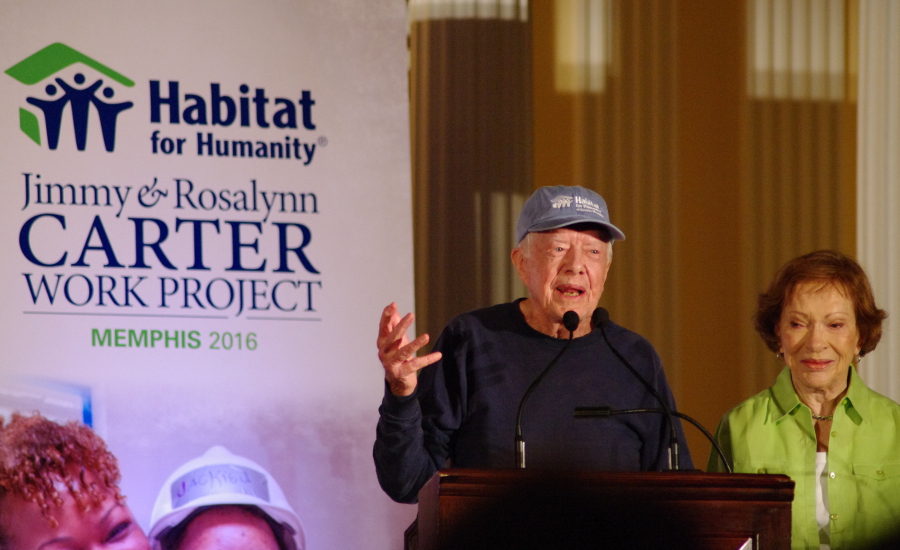 It was recommended the Carter be on bed rest after breaking his hip until he fully recovered. Even though a month had not yet passed, he was back out and doing what he loved to do most.
Other health problems that have affected the Carters include 4 areas of cancer that spread to his brain back in 2015. Doctors didn't feel he had much time left but he was able to bounce back.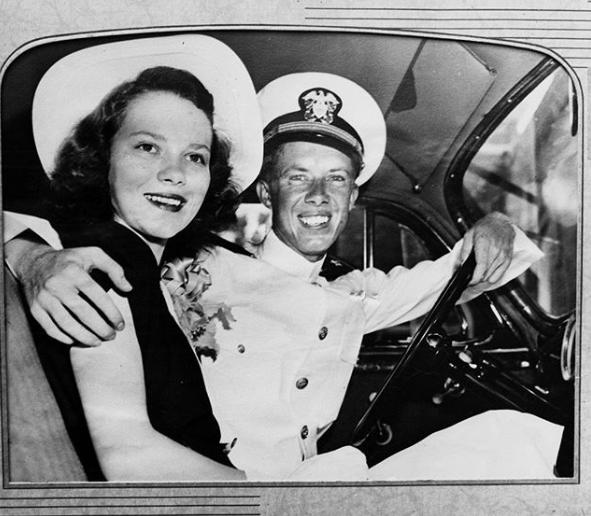 This couple continues to be an inspiration to many.
Source: Do You Remember