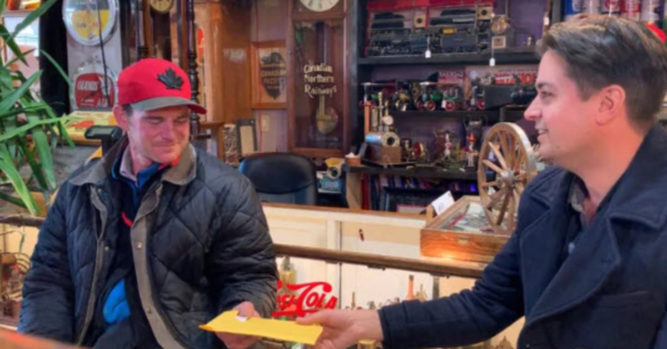 There is a family operated business in Edmonton, Alberta, Canada known as curiosity Inc. The business is devoted to finding entertaining and unique collectible items. It is owned and operated by Alexander Archbold and the shop has many different antiques and oddities that are difficult to find. Some of them were found by a man named Adam who just so happens to be homeless.
Adam visits the shop on a regular basis when he finds items during a dumpster diving session. He brings them in and asks Archbold if he is in the market to purchase any of them. Sometimes, he is able to make a sale and it puts a little money in his pocket.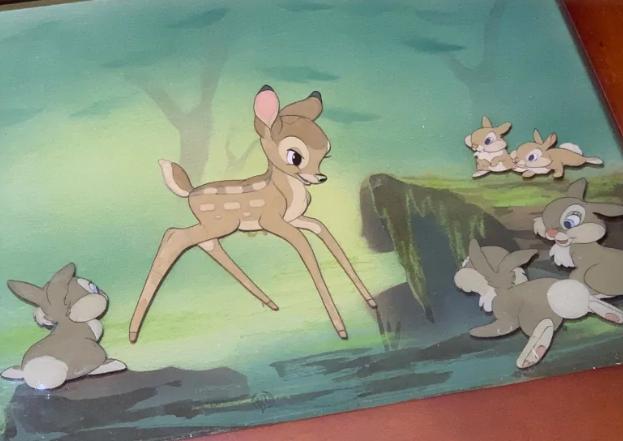 "It's not unusual to have people walk in my store with treasures they have for sale," said Archbold. "I've seen him [Adam] through the store many times before, so he's always a welcome sight." On that particular day, Adam was carrying a ratty, plastic bag with the loot and trinkets he'd found.
"One piece that kind of stood out was a picture of Bambi, in what was a dirty broken frame," said Archbold.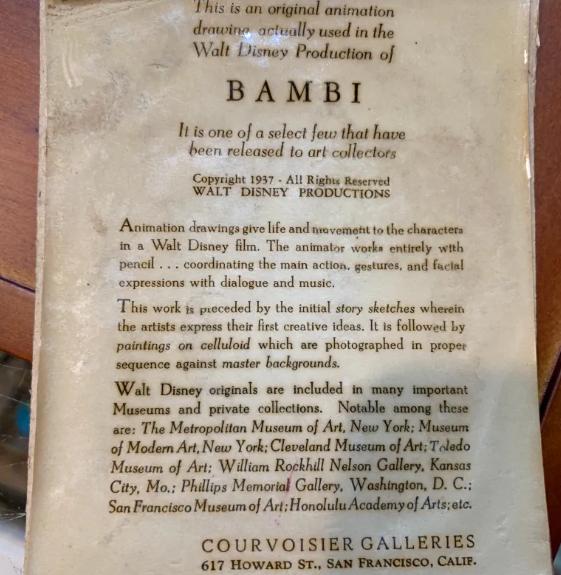 "It's the scene where Bambi is just born and meeting his forest friends … It's an iconic part of the movie."
He thought that he might be able to sell the pictures so he bought it for $20. A few days later he decided to take a closer look at it.
At first, he thought that the photo was a replica. Perhaps he could just replace the frame and sell it for around $100. When he removed the broken frame, however, he got a huge surprise.
"I took it out of the old frame and when I flipped it over, it had a really old certificate of authenticity. It had a copyright date of 1937 on it."
"I wrote a gallery in the U.S that had one, and they were asking $3,500 for theirs."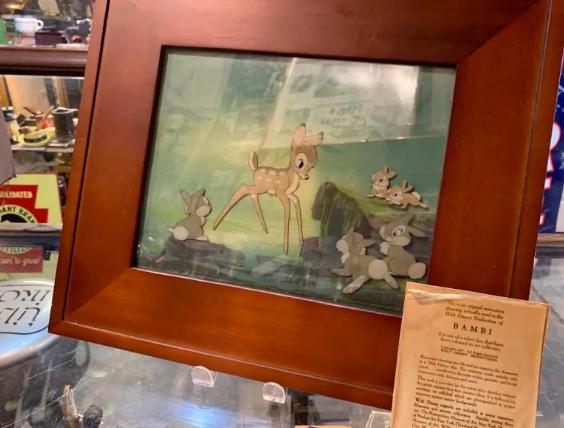 "That's when I knew that I way underpaid. So I vowed that whatever I would get, I would give [Adam] half [the money]."
After putting the item up for auction on eBay, it sold for $3700 CAD ($2780 USD). He then had another goal in mind. He needed to find Adam. "Getting him the money was difficult because he has no home and no phone number," Archbold explained. "I took it upon myself to drive around town for a period of two weeks every single morning before work to try and find him."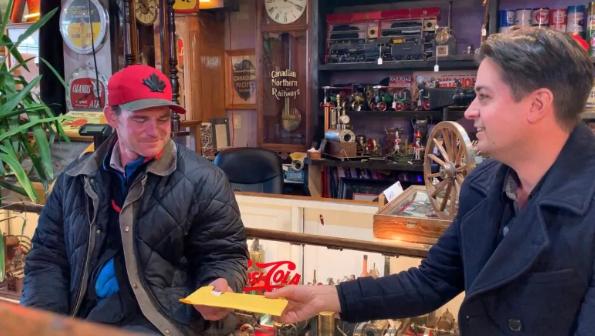 He eventually met Adam and gave him $1700 in cash.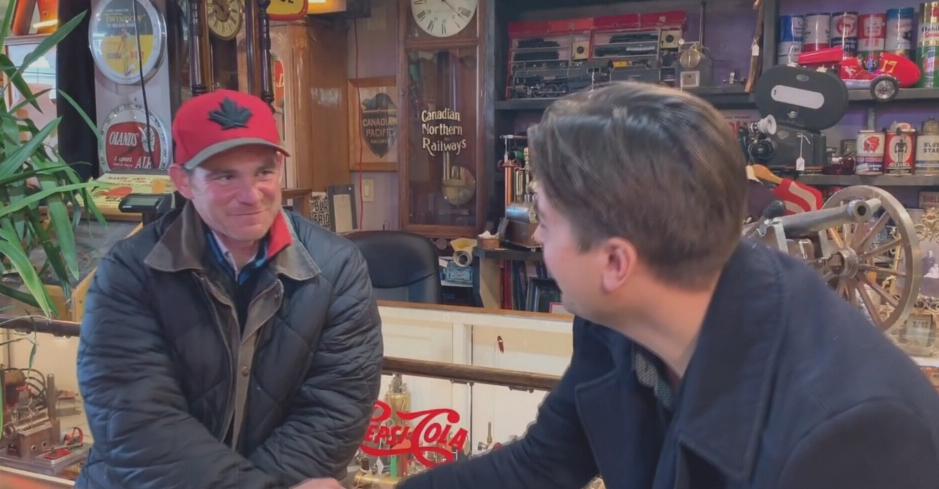 He took things a step further when he set up a GoFundMe for Adam. It was to purchase a plane ticket home to Ontario and so that he could get an apartment. The original goal was $10,000 but they've raised almost $8000 more already.
"I'm still kind of pinching myself," Adam told CTV News. "It doesn't seem real to me. It's awesome to know people are out there that care and that are kind."
The story has been viewed thousands of times since it was uploaded.
"This made my heart feel so warm. You are one fine man. Your heart and feelings make the world a more positive place."
"Very touching. I wish everyone was this compassionate. The world would be a different place."
"That was one of the best videos I have seen."
You can see more in this video: