The elderly residents at Catalina Springs Memory Care Center in Oro Valley, Arizona, are regaining valuable memories after participating in a pilot program where seniors are partnered together with foster kittens. These residents struggle with various types of memory loss issues. The program, developed by the center's Health Services Director, Rebecca Hamilton, has seniors care for and bottle feed the kittens throughout the day.
Hamilton thought of the idea after fostering a few kittens herself. She knew that the Pima Animal Care Center in Tucson often needed temporary foster parents for their newborn kittens. It turns out that these babies require feeding every two hours, so it can be challenging to find enough volunteers willing to put in that much time.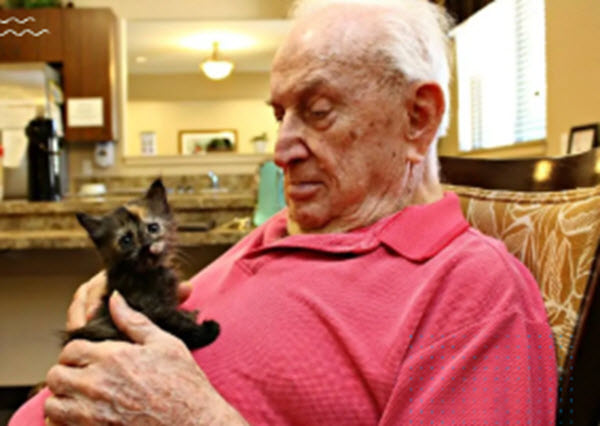 "This is extremely labor intensive, but only for a short period of time," Hamilton told ABC News. "But for that period of time, it is very difficult to find fosters to take these kittens."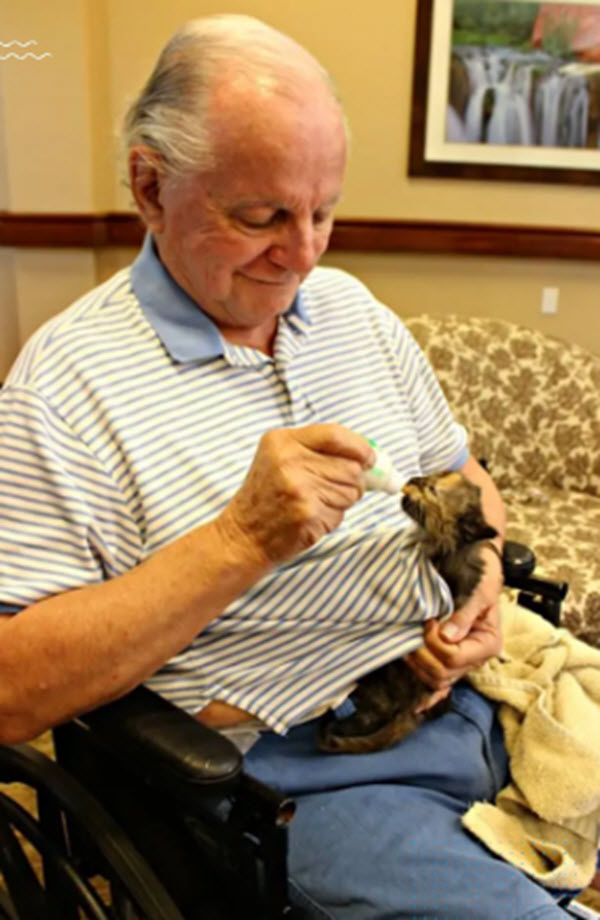 Hamilton believed that this could be a beneficial situation for both the kittens and her elderly patients. And that's when she decided to pilot the "Bottle Babies" program where newborn kittens are taken to the center and cared for by the residents.
According to Staff Relief, caring for a pet is beneficial to seniors in a variety of ways. They explain:
"A feline companion helps to reduce loneliness and depression. Owning a cat can also help seniors feel less isolated and more satisfied with their lives."
This is on top of physical benefits, including reduced stress as well as stress-related symptoms.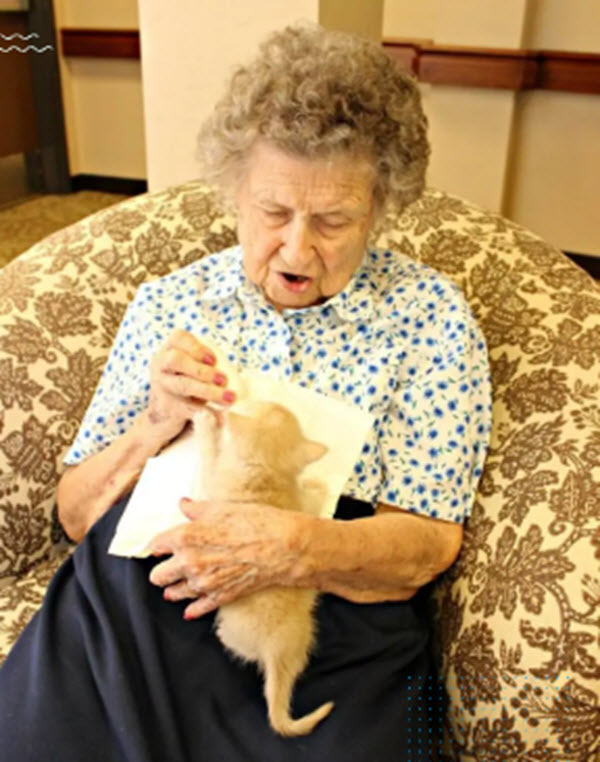 Since its inception in 2016, Catalina Springs' Bottle Babies program has proven a tremendous success. Not only do these vulnerable kittens have devoted people to care for their needs, but they've been helping the patients regain some of their memories as well!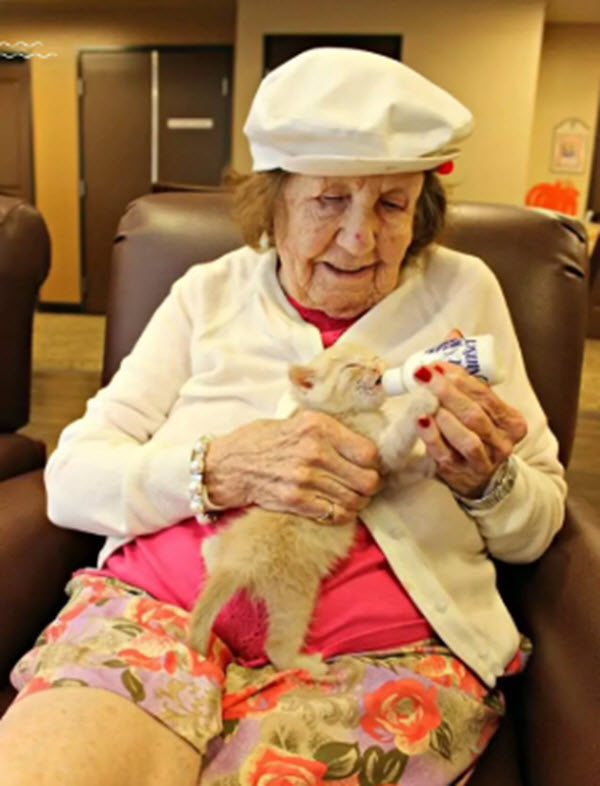 "Loss of memory does not erase the ability to love — that's really hardwired," Hamilton said. "When you put a kitten into someone hands their faces just light up!"
"Many memories have started to resurface just by the act of caring for these babies," she added. "People began to bring up long-forgotten memories of a cat or a dog they had as a child."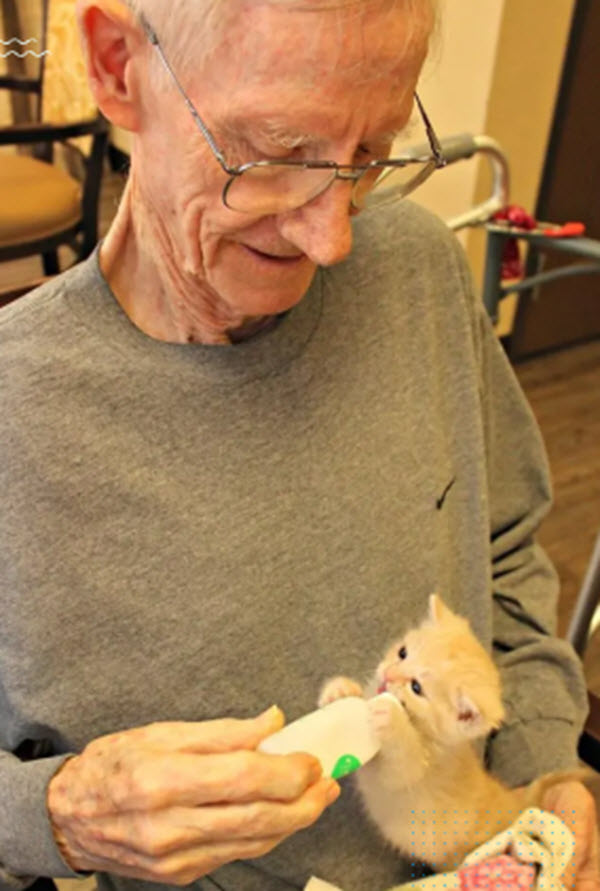 "The kittens have enriched the lives in this center in indescribable ways."
Please share this touching story with your friends and family.