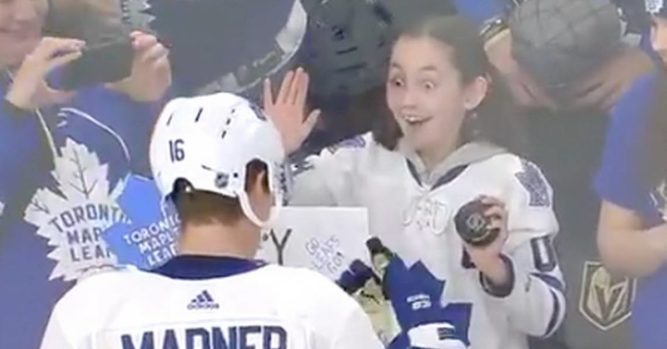 There is something special about seeing a professional ballgame when we are little children. Part of it may be the fact that we are with our parents, and the other part may be the enjoyment of watching the professionals play. For some children, it may be baseball or perhaps football that captures their attention but in many parts of the world, ice hockey is a fan favorite.
Mitchell Marner is on the Toronto Maple Leafs and he remembers going to see hockey games when he was a young lad. When he saw a fan of the team, Mark Baratta post a picture of his daughter on Twitter when they were on their way to the game in Las Vegas, he decided to keep a close eye out for her in the stands.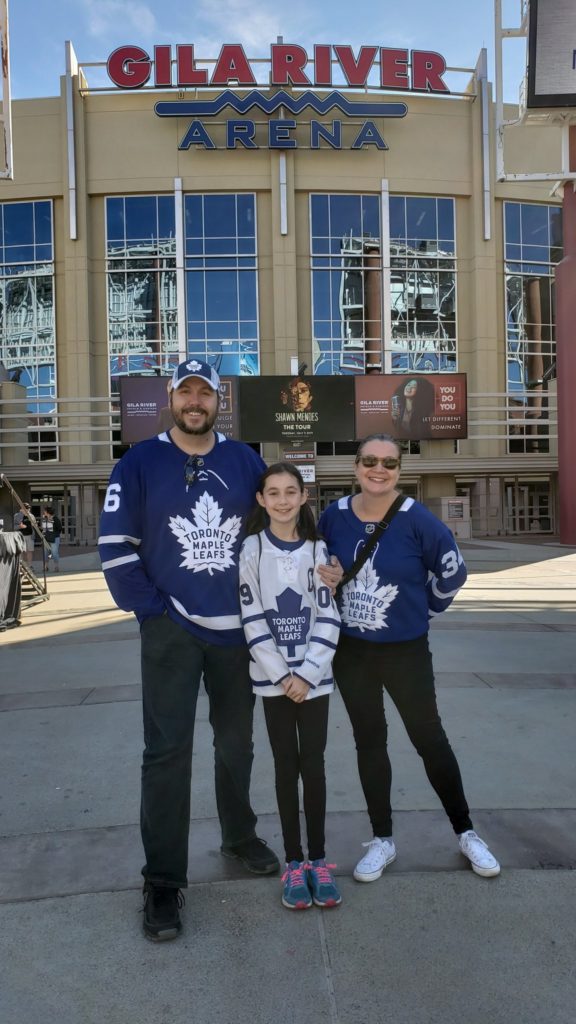 Mark went on Twitter that day to post a few pictures. He wanted to document the family trip to a game at Gila River Arena. He was happy that his daughter was holding up the signs that she had made before they went to the game.
"Made it to Vegas! Long way for her first game. Mitchell Marner, your biggest fan is looking for you!" Mark tweeted at the player. The girl's sign read, "Hey Mitch!!!! Be My Valentine?!"
Even though he may have been hoping he would see it and take her up on it, he probably realized it was a long shot. When Mitch noticed the tweet, however, he told himself he would look for the child. When he was doing his warm-ups, he saw all the girl's sign, grabbed a nearby puck and tossed it over the glass.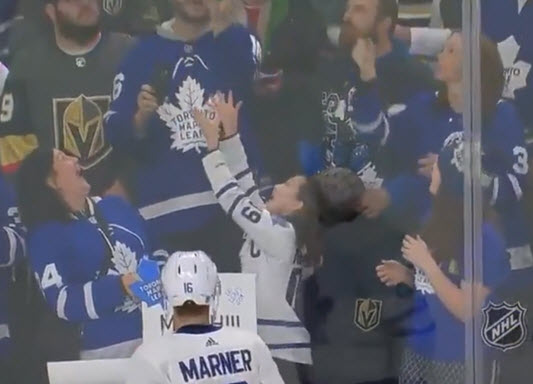 The little girl was obviously excited but Mitchell had something else up his sleeve. He gestured toward the sign and asked if she would like to take a picture with him. You can tell by the look on her face that the answer was yes!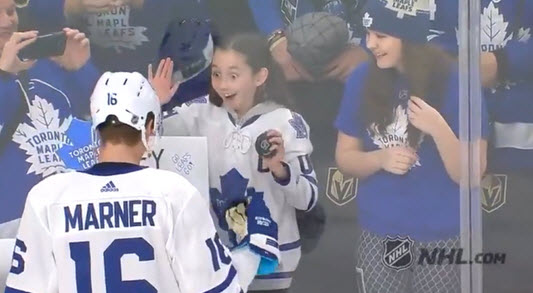 Mitchell later gave a statement to the press and said that he loved seeing the fans in the stands. It makes playing the games a lot sweeter.
"It was great," he said. "I've said it multiple times, playing (for the Leafs) is a blessing. We have a lot of great fans, a lot of great fans who travel with us. Before the game I saw one of her family members tweeted they were there, so as soon as I got on the ice I was looking for (the sign). Pretty cool interaction."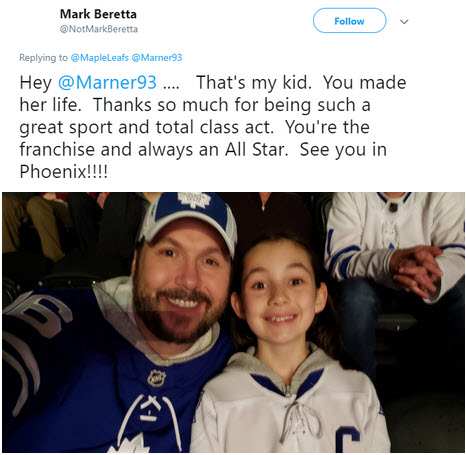 After the big event, they went back on Twitter to send a thank you for the interaction. Mark wrote: "You made her life".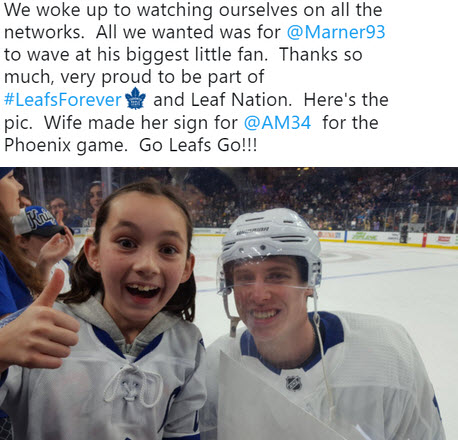 There is only one person who may have been upset over Mitchell saying he would be the little girl's Valentine and that was his girlfriend, Steph Lachance. There's no need to be concerned, he apologized to her on Twitter and we're sure she will forgive him.
You might think this was the happy ending but the Maple Leafs won the game over the Vegas Golden Knights 6-3. It's amazing when you see professionals like Mitchell giving back to the fans who mean so much to them.
You can watch Mitchell making a dream come true in this video:
.@Marner93 makes them come true. #LeafsForever pic.twitter.com/iZLTvuaZiv

— Toronto Maple Leafs (@MapleLeafs) February 15, 2019