It doesn't matter who we are, we are going to face some type of hardship and sometimes, we may face it on a day by day basis. The problem is, we often get so wrapped up in our own problems in life that we forget other people have those problems as well. This became a realization for one grandmother who had a five-year-old granddaughter that came home from school with something on her mind. She did something so incredible that it inspired the grandmother to take action as well.
The five-year-old girl is named Sunshine Oelfk and her grandmother, Jackie, was shocked to see her come home one day and empty out her piggy bank. She had been saving money for months and her grandmother was unsure of why she would do this. She was thinking that maybe she wanted to buy something special but when she pressed for an answer, the response was so selfless and pure that her grandmother cried.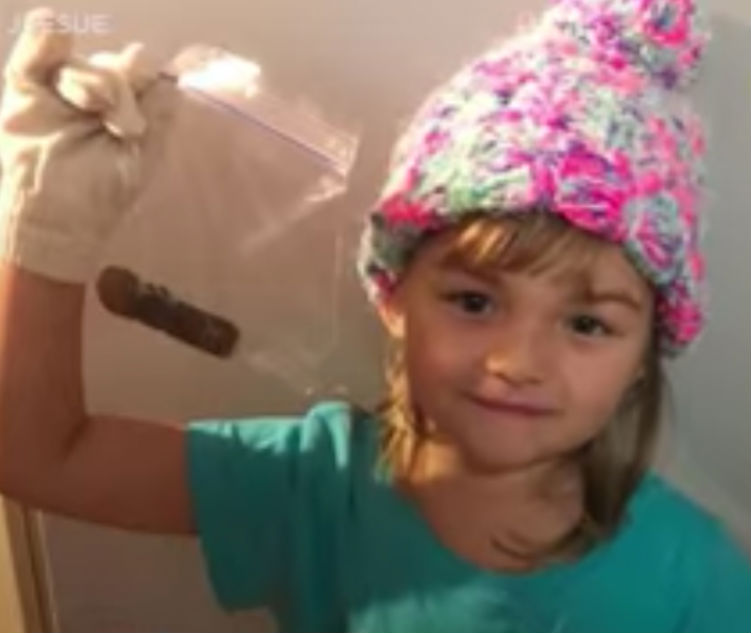 Sunshine told her what the money was for and Jackie tried very hard not to let her see that she had tears rolling down her cheeks. She gave an interview with a popular website and she shared that sunshine was taking the money to school to buy milk. Jackie didn't know why she was doing it because she had already paid her milk money but the little girl said:
"My friend's mom doesn't have milk money, and I do."
Suddenly, Jackie realized that Sunshine did not want anything for herself. She wanted to share what she had with her young friend.
The grandmother wanted to do her best to help Sunshine get the money to her teacher in class. It was such a genuine act of kindness that she couldn't help but talk about it on her Facebook page. Little did she know that her simple post would go viral and would be inspiring people around the world.
Before long, people were saying they wanted to help as well. Jackie then started a GoFundMe to make it a reality and it has raised over $19,000 already.
Thanks to the efforts of Sunshine and the action of her grandmother, people are going to have milk money when they go to school. This little five-year-old girl has inspired so many people. It all started as an unselfish act of kindness that came from somebody who had the ability to touch our hearts.
As a result, we can look beyond the negativity in the world around us for just a little while and recognize that there are some pure-hearted people out there.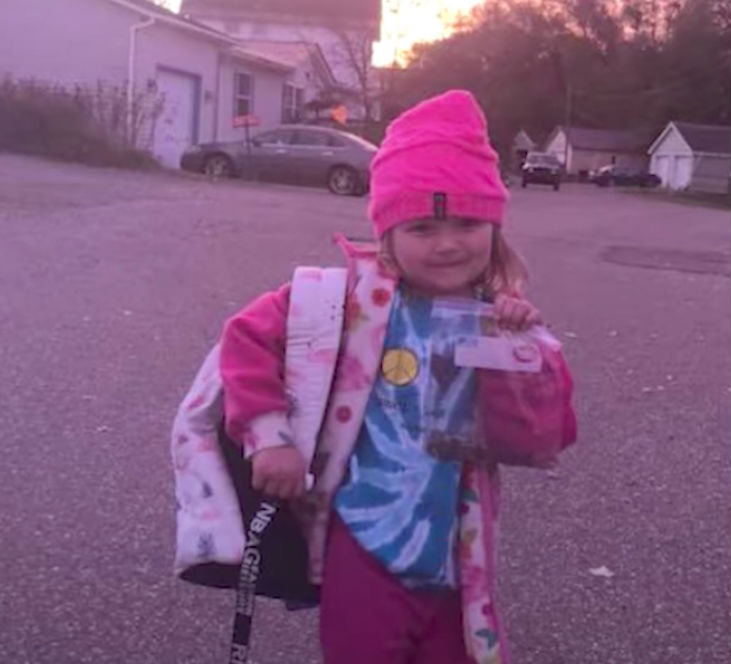 We all face difficulties in life but sometimes, the financial difficulties that some people face can harm the children. This should never happen. It's noble-minded actions, such as what Sunshine did with her piggy bank that is helping all of us to realize that it is still important to be compassionate and when you are compassionate, you are happy.