The internet has started many trends over the years, everything from viral cat videos to cute babies snacking on their brother's finger. But, it has also given birth to an incredible artistic phenomenon that has caught thousands of people off guard. And thanks to rising of smartphone technology that gives us the ability to take videos at our fingertips, we've witnessed the rise of incredibly coordinated artist performances known as "flash mobs," which have the reputation of popping up out of nowhere when we least expect it.
But while many performances are noteworthy, there are only a few that leave us totally speechless. This story begins with an unsuspecting crowd of folks gathered around a single musician in Sabadell, Spain. A man wearing a black tuxedo stands motionless, holding a beautiful cello. His hands are poised in a position to play, and in front of him on the ground is a crisp, black top hat. A young girl walks up to this strange man and decides to drop a coin in his hat. As soon as the currency hits the bottom of the hat, the man begins playing "Ode to Joy," from Beethoven's Symphony No. 9, as the little girl looks on in astonishment and wonder.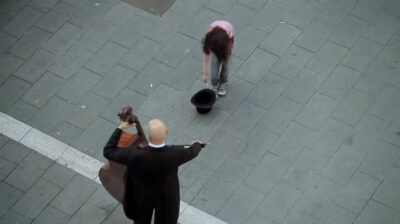 Then, a woman calmly walks onto the scene and sits down in an empty chair nearby to join in with her stringed instrument. The crowd starts to build as more people stop to listen to the duo, serenade everyone with beautiful tones.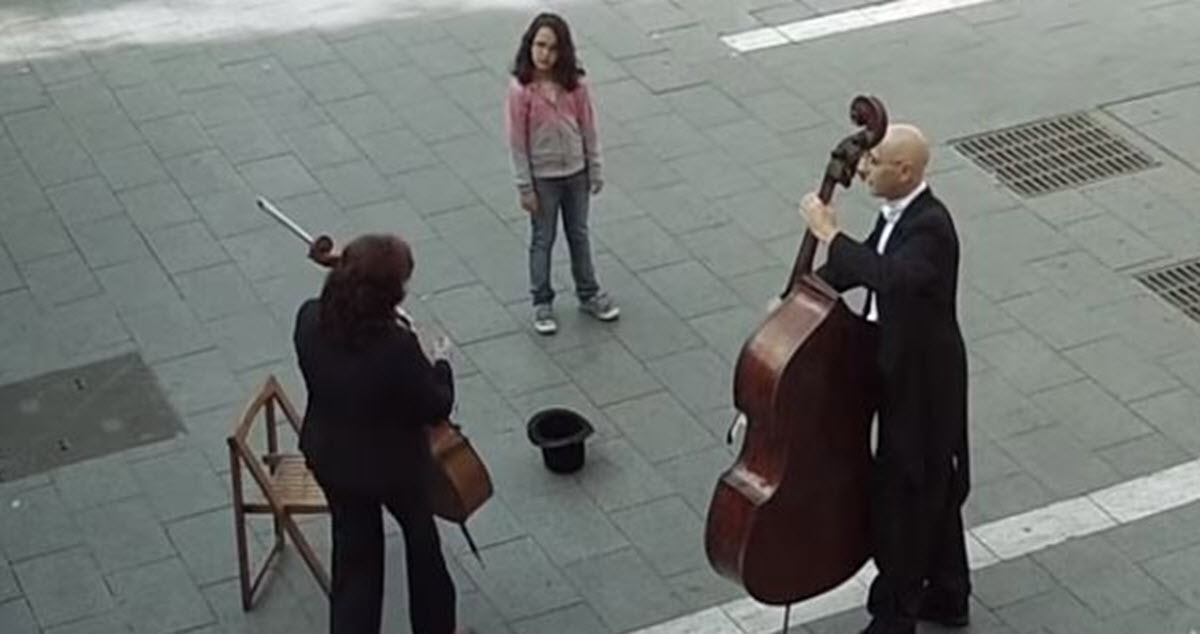 But little did they know that there were in for much, much more than just two musicians playing as an unbelievable scene started to unfold in the Placa de Sant Roc.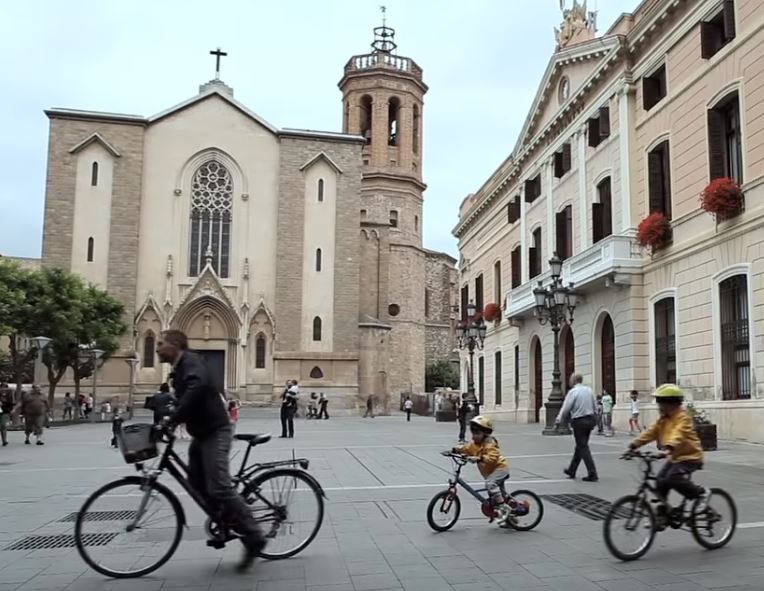 Out of nowhere, more musicians began to flock to the plaza. First, there were just a few, but then the flow of artists just kept coming and coming. The artists included everyone from wind instrument players to violinists, and almost in no time, the orchestra grew to about 100 members!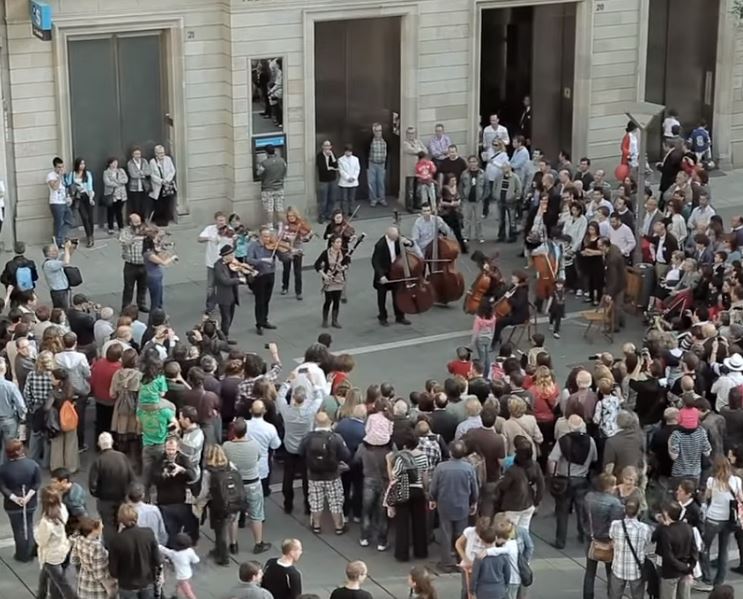 Commenters shared their thoughts online. Michael said:
"I would give anything to have witnessed this in person. The joy in the young and old is priceless."
The flash mob was organized by Banco Sabadell (a bank in Spain) to commemorate their 130th anniversary. The participants were from the Amics de l'Òpera, Lieder, Vallès Symphony Orchestra, and Coral Belles Arts choirs.
As folks began to take out their smartphones, a conductor suddenly sprung up from the crowd to direct the musicians, who continued filling the sky with glorious music!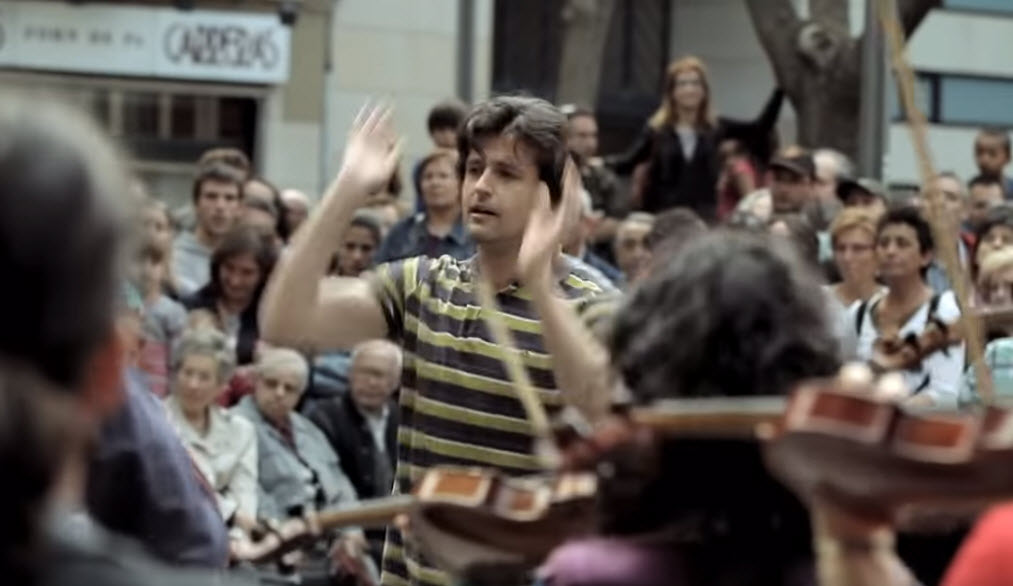 But they were not done. The scene suddenly became even more surreal when a choir suddenly started singing "Ode to Joy" from the crowd.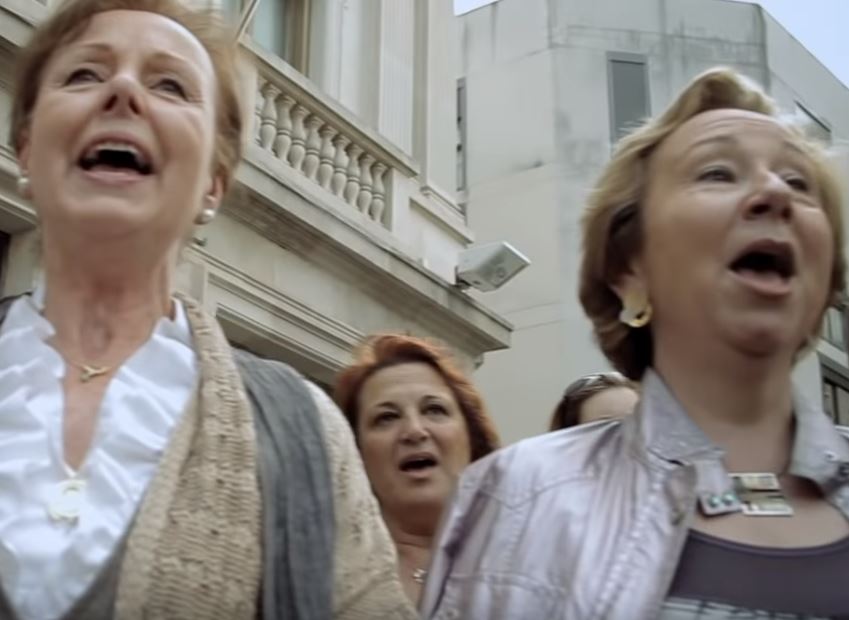 A man named Charles wrote:
"I don't care how many times I see this video, or how many times I hear this glorious music, it always brings tears of joy to my face and pure joy in my heart. Just glorious, divine, perfect music!"
Many people listened in transfixed silence while others mouthed the words. Even children danced and played along to the music. Some people were in tears as they just knew they were witnessing a once-in-a-lifetime event.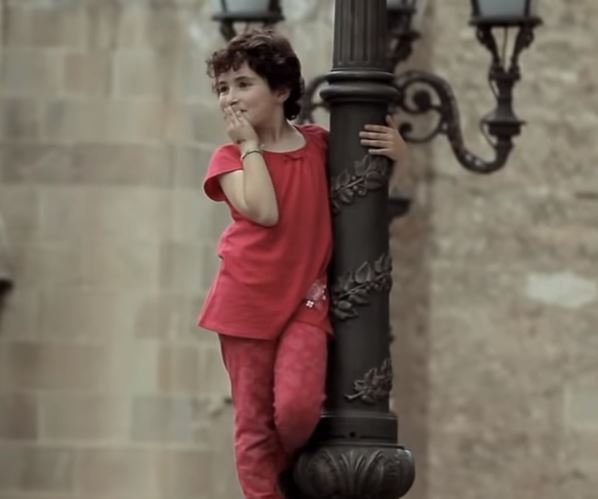 The artists then began to play their grand finale. The Orchestra suddenly turned down the volume, as the crowd waited with bated breath, unaware that things were about to really heat up! The conductor suddenly began to wave his arms like a madman directing the musicians and singers to perform louder, bringing the performance to a thunderous grand finale.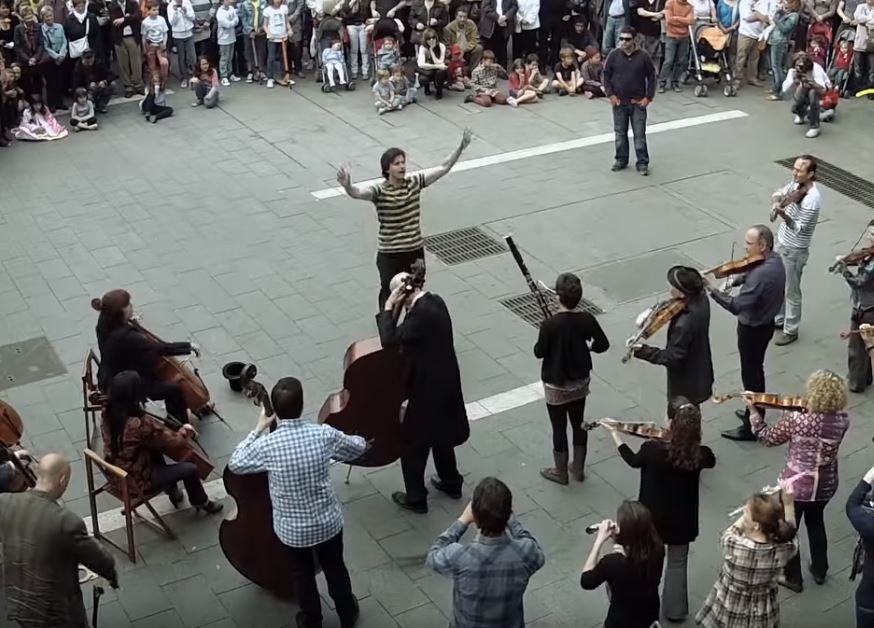 Since the video was first posted, it has generated over 81 million views on YouTube. Here's the video in its entirety. Enjoy.
Source: Shareably