Many of us go to work on a daily basis and we just do our part to get through the day and to get back home again, only to turn around and start it all over. Other people, however, do what they love and they may even inspire others through what they do. That is the case with teachers and when a teacher is able to do something for their students, it may have a positive effect on them for the rest of their lives.
One music teacher at Wilmeth Elementary School in McKinney, Texas, Stacy Caldwel has been doing her part to inspire her students. Recently, she was able to identify a student who had a natural talent and she knew that she had to do her part to help him succeed. Many of us struggle to be talented as far as music is concerned so when this young boy showed it naturally, she took things to the next level.
Stacy was introducing the children to 'bucket drumming' and after she put the drumsticks in Alijah's hands, he began drumming on the buckets and doing so with a very complicated rhythm and he never even gave it a second thought.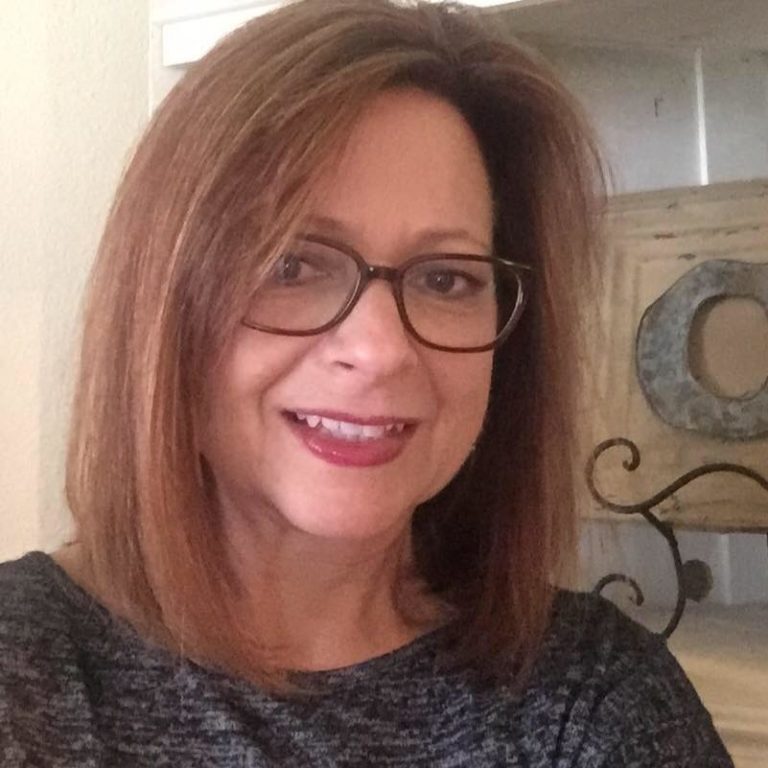 Stacy asked him how he had learned to drum that well and what he said broke her heart. He said he had never had a lesson but he did have a drum kit at home. Unfortunately, it had been destroyed in a house fire and they weren't able to afford to replace it.
Stacy was touched by what he said so she shared a quick video on her Facebook page:
"We started bucket drumming today & after reviewing simple, four beat rhythm patterns this new friend to Wilmeth asked if he could play something. Says he's never had drum lessons & lost his drum set in a house fire two years ago. I'm on a mission to find this boy a drum set! Please let me know if you have one you want to get rid of! Looks like I need to raise my game! #raiseourgame #wilmeth #mymisd"
The response came very quickly when members of the community started donating used drums and musical instruments that he might need. She gathered everything so that he could practice his drumming at home and she decided to bring him after school to give him the good news. His reaction is awesome.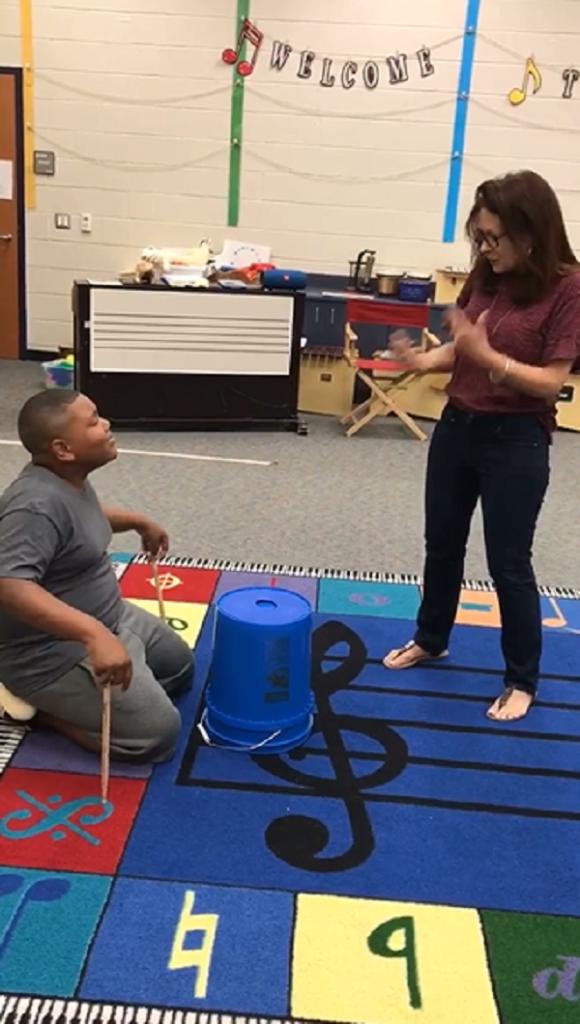 "Last week in music class we played bucket drums, and I asked you to play something, and you really surprised me, and I realized that you have a great talent," Stacy told Alijah.
"One thing I've noticed about you, not just that you're very talented, but also, you're very kind," the teacher continued. "Every time I see you in the hall you've got a smile on your face. You're very humble, and I was very impressed by that, as much as your talent."
It's easy to see the sheer joy on the young man's face. His teacher has something else as a surprise.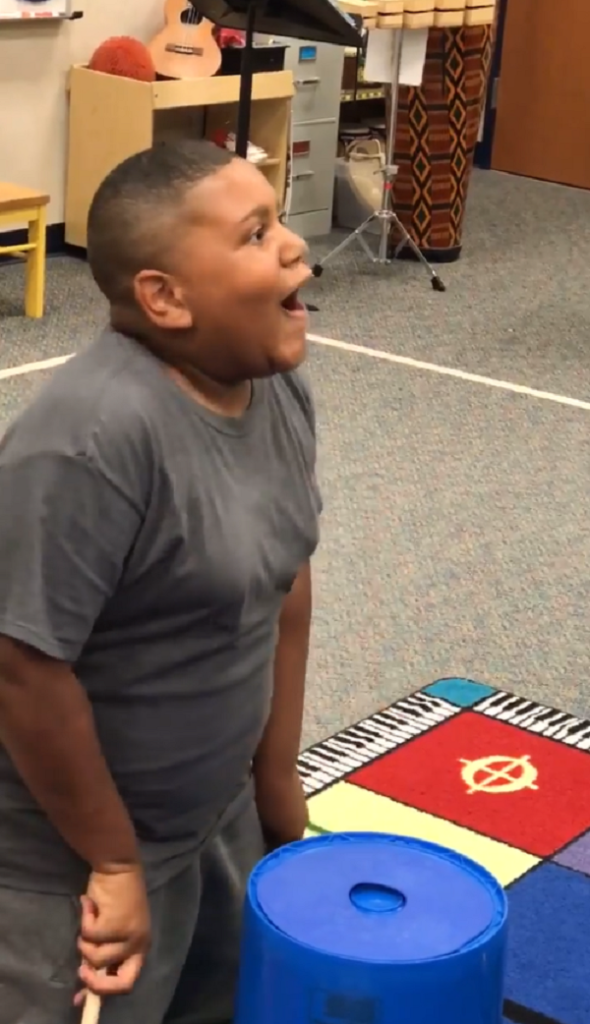 She pulled the tarp off of the drum kit that another school had donated. His face lit up in a way that melts hearts. He was even more surprised when she said that he was getting an electronic drum set, music books and other things that were donated.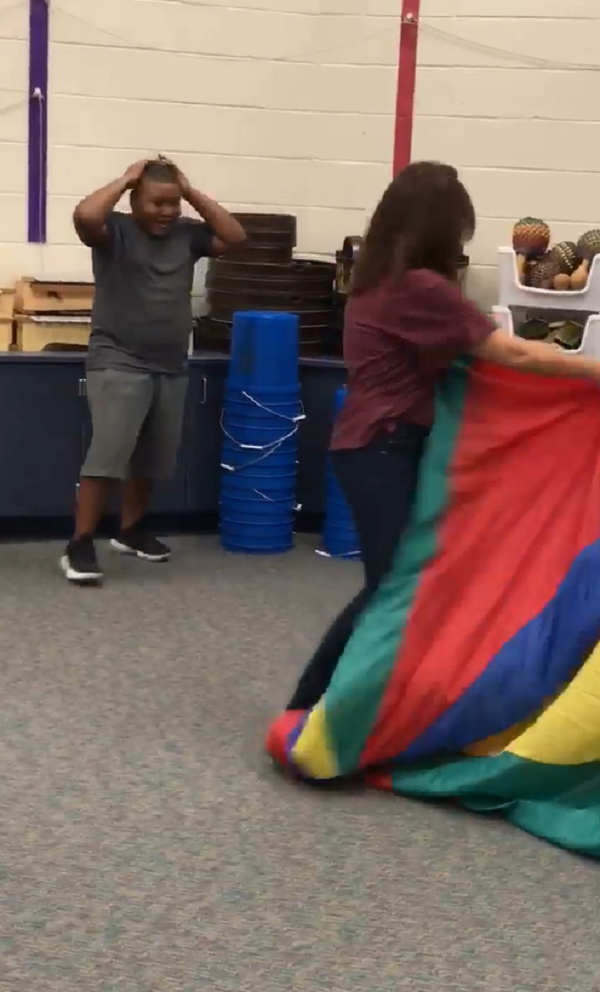 "We all believe in you and want you to have the tools you need to be successful," Stacy concluded before asking Alijah to play something.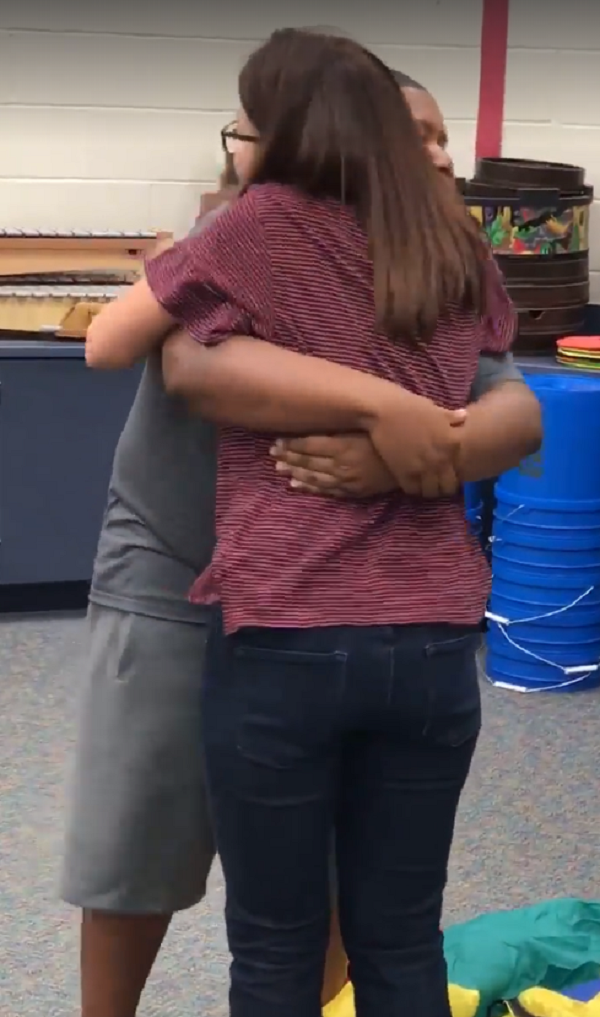 This is a story that can inspire you to greater things. When a teacher has an impact like this on the life of a young student, they can go on to do amazing things when they are older.