When we send our children to school, we expect that they are going to get the same care that they receive at home. In fact, it is the job of the school system to make sure they are educated and cared for when they are not with us during those times. Although we realize that each teacher has their own teaching style, there are certain things that are expected and they must be done without fail. This includes caring for the child according to their needs and that is especially true when it comes to students with special needs. Unfortunately, there doesn't always happen.
This story is of 1 teacher and three teacher's aides from Fort Walton Beach, Florida. They are now under arrest after being reportedly abusing children with autism who were in their care. At this time, they are facing first-degree felony charges that include aggravated child abuse. This news story first broke at the start of 2019 and it wasn't long before the nation realized what had happened. They were guilty of the horrible treatment of the children, including locking them in a dark bathroom for an extended amount of time and blowing whistles in their ears continually.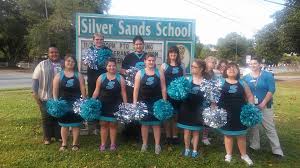 Another teacher's aide came forward and reported it. She was upset over the way they were torturing the children, so she went to the police. Eventually, the teachers were arrested for the crimes they were committing.
Margaret Wolthers,Diana LaCroix and Carolyn Madison: A Florida teacher and two aides charged for allegedly punishing autistic children https://t.co/zDPVWxeKjg pic.twitter.com/cVTy8UtcUm

— infowe (@infowe) January 30, 2019
When a child has special needs, it is understood that the teachers are going to take care of them in a special way. Everyone in the school system is involved in some way or another, but for a teacher and her aides to do this to students is just beyond understanding. There may even be additional students who were put through this torture. You can learn more in this video: