What is the first thing that comes to your mind when you think about Jason Momoa? Perhaps you think about some of the parts he has played or maybe you think about his skills of being a father.
In either case, you would be correct because it seems as if he just has the ability to do almost anything he tries to do. That includes knowing how to throw a Tomahawk.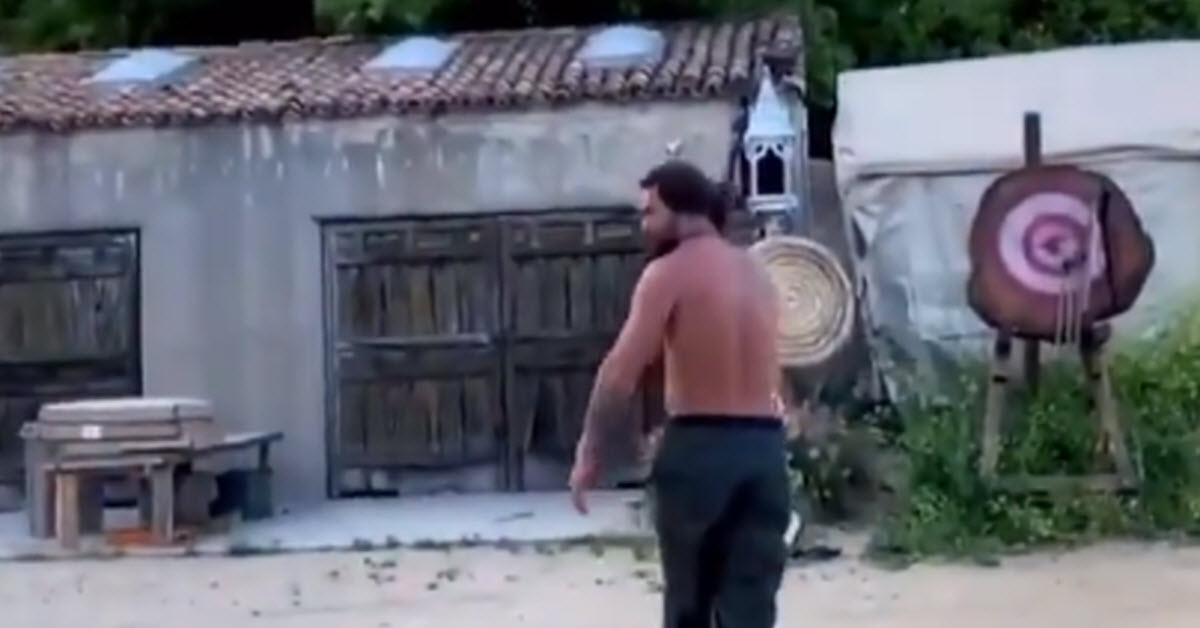 Admittedly, it's not really unusual to think about this man throwing an ax at a target. The video below, however, shows him without a shirt on and he is teaching his children how to do it.
It isn't just the fact that he is teaching his kids how to throw a Tomahawk, he is teaching them how to do it without even looking in that direction!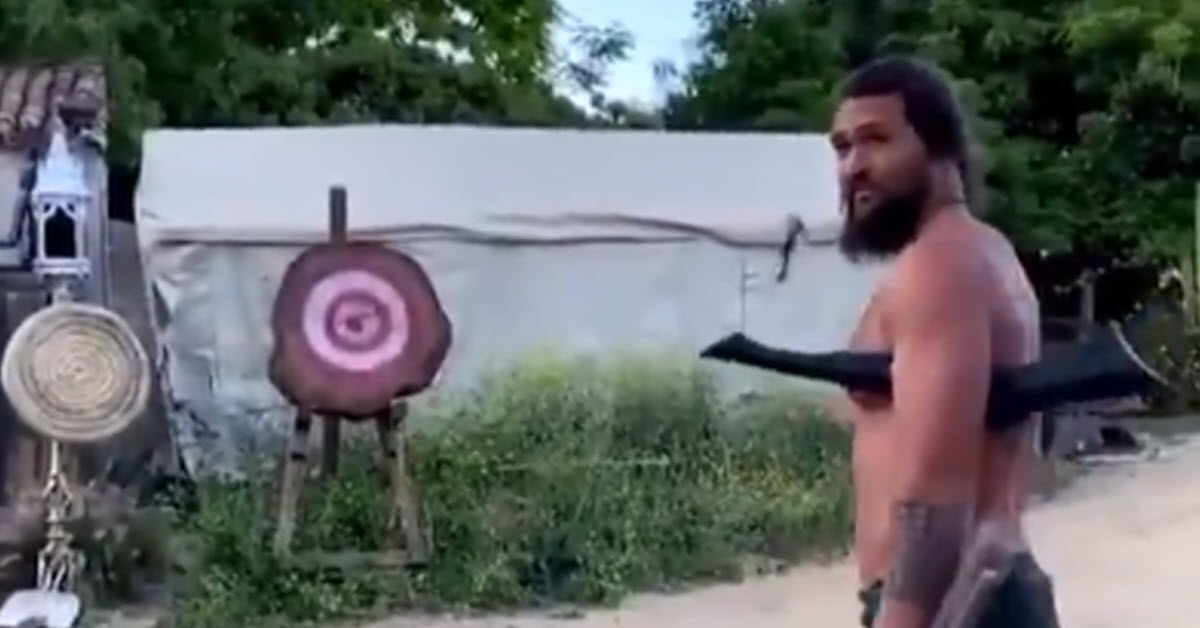 After watching this video, you will see that he really has everything that is necessary to take care of life. He is teaching his children a skill that may not be used every day, but it is one that they will remember from this point forward.
Jason Momoa still in Khal Drogo mode.

No-look ax throws with ease 😳 pic.twitter.com/yA6Ar7FBFP

— Bleacher Report (@BleacherReport) May 12, 2020
Of course, there were plenty of people who had something to say about it on twitter. One thing that they all had in common, however, is the fact that they love to this man!