There are two types of people in this world. One group plans on sitting around and watching the world go by as they enter their senior years. The other group realizes that this phase of their life is only just the beginning.
I'm sure that is how Maye Musk feels, as she has just made it on the cover of Sports Illustrated swimsuit issue 2022. Being one of those faces is absolutely amazing but this woman is used to amazing, after all, her son is Elon Musk.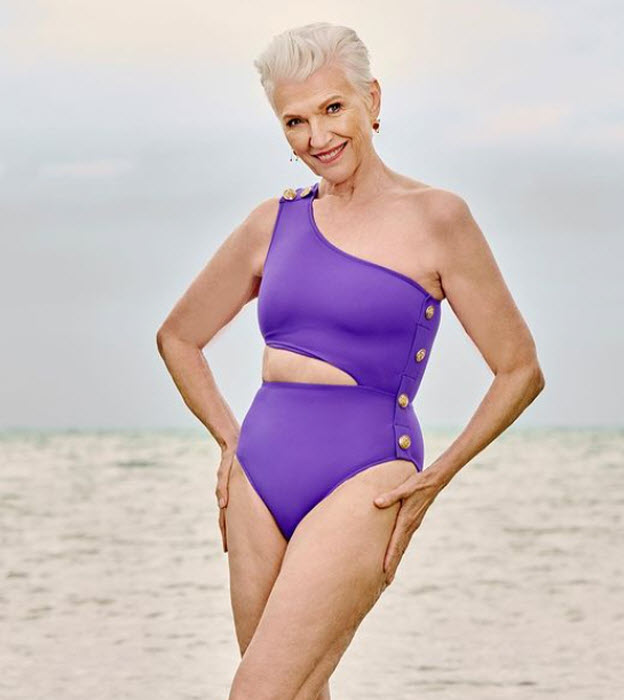 Maye has been a model and author for quite some time but she is coming in as the oldest cover star of the magazine in its history. She is 74 years young.
In a post on Instagram, Sports Illustrated described her as being a 'legend in the modeling industry for more than five decades.' That is really only scratching the surface because they went on to say that she "embodies the idea that aging shouldn't hold you back from pursuing your dreams."
In an interview with PEOPLE, Maye talked about how excited she was to be on the cover of the magazine. She said: "My first reaction was, I could never dream up something like that because why would anyone have a 74-year-old on their cover, especially in a swimsuit."
She went on to say: "I do think it's going to make women feel more comfortable in their seventies when they swim, as well as women in their twenties and thirties. When women go to the beach, we're kind of shy about our bodies, but men will walk around, looking terrible, and they don't care," she continued. "I think we have to not care that much!"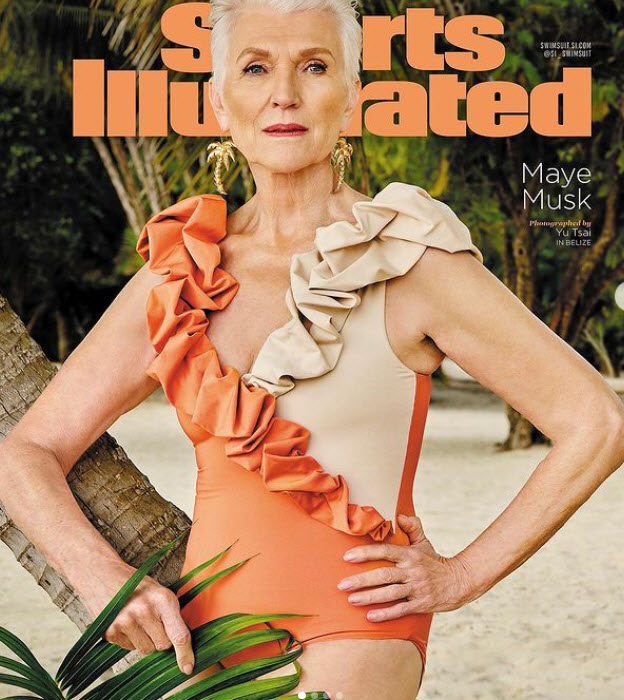 Inside of the magazine, you will see pictures of Musk in a purple swimsuit. She is wearing a more colorful piece on the cover. At first, she was a little nervous about going to Belize to take the pictures but she ended up calling it a lovely atmosphere.
She said: "Everybody was polite, kind, considerate, caring, so I felt very comfortable in my swimsuit. once you've done your first shot, you're fine with all the others because they give you so much confidence about looking good in a swimsuit."
Source: PEOPLE