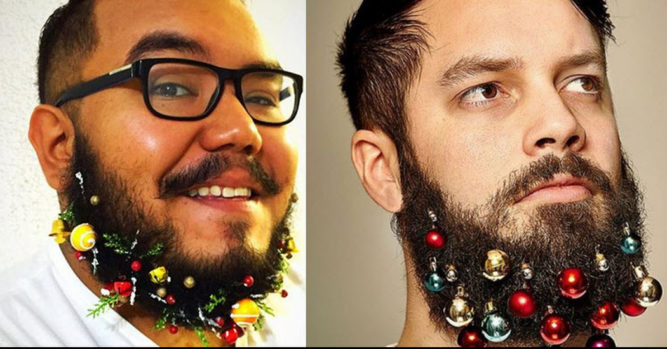 How much do you love Christmas? For some people, it is a matter of getting everything ready as quickly as possible so they can get the day over with and move back into their normal lives again. For others, however, it is all about the shopping, decorating the Christmas music. In fact, those people are probably not going to be happy until they have found the perfect gift for everybody on their Christmas list and they aren't afraid to start in July in order to achieve it.
If you happen to be one of those people who loves giving people the perfect gift, you may have just stumbled on the best thing you will find this Christmas season. It is a gift that is perfect for any man but as you are about to see, it is ideal for a particular type of man. If they have any type of facial hair, then this year's Christmas trend is going to put a smile on their face. They are known as Beardaments.
Men have been decorating their facial hair with Christmas baubles for a few years now and people seem to be loving it.
It's a festive way to get ready for the holiday season but making your face out to be a Christmas tree might not be the optimum idea.
Some of these ornaments actually light up, which might just be a fire risk. In addition, they don't actually look comfortable but then again, you will never know until you try them on yourself. One thing we do know is that beards are in fashion so these decorations may not be going anywhere at anytime soon.
Check out some of these beardaments:
This gym teacher surprised his students:
Even short beards work:
Men are taking things to the next level:
I think this may just be taking it a bit too far: