Although there are many difficulties we may face in life, perhaps one of the most difficult is when we lose someone we love. Nobody knows this better than somebody who has lost their beloved mother.
That was the case with Cassidy Laner, a young woman who was experiencing the anniversary of her mother's death. She is well known for posting videos on TikTok, and she posted one this day that brought many people to tears.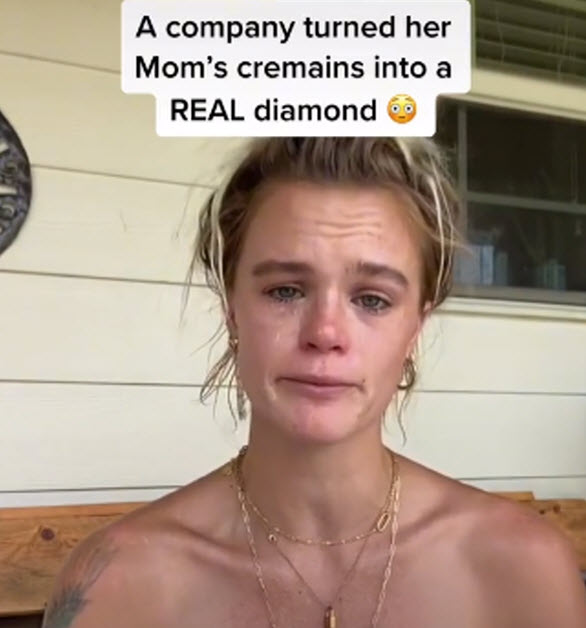 You see, she received a diamond that was made using her late mother's ashes. Suddenly, she was weepy and couldn't hold back the tears as she showed everyone exactly how beautiful it was.
I think most people were touched by the video because she admits that she misses her mother every day. As she is wiping away tears, she is holding a box that has a small black box with a diamond inside.
It seems as if they used her late mother's ashes to create the diamond that she is now holding. She holds it up and says thank you to the people who made it for her.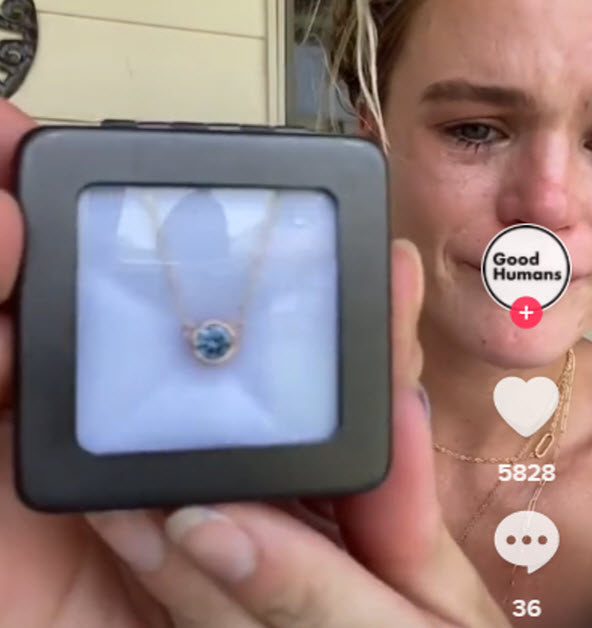 Laner goes on to explain that her mother will be with her forever because diamonds are said to last forever. Since being posted, it has been shared millions of times.
The diamond was created by a startup from a few years ago based in Austin, Eterneva. They make the diamonds out of ashes or hair of people and pets that have been cremated. They also shared a video and it went viral as well.
As a young woman opens the package, you can really see the appreciation on her face. It's absolutely amazing that they were able to do this for her.