We are exposed to the news on a daily basis. Some of us tend to watch the news and we pay attention to what is going on in the world around us. Others tend to avoid it because we don't typically hear anything but negative news. Every once in a while, however, a news event comes about that captures the attention of the entire world. That was the case recently when a boys soccer team was stuck in a Thailand cave.
When the news broke about the soccer team being stuck in the cave because of a flood, it seemed as if everybody was turning into the news. They watched for hours on end at times, checking for any type of new occurrence and hoping that the boys would make it out alive. Things really didn't look good for a while but the rescuers pulled together and made a successful rescue. Every one of the boys was rescued from the cave and is now with their families.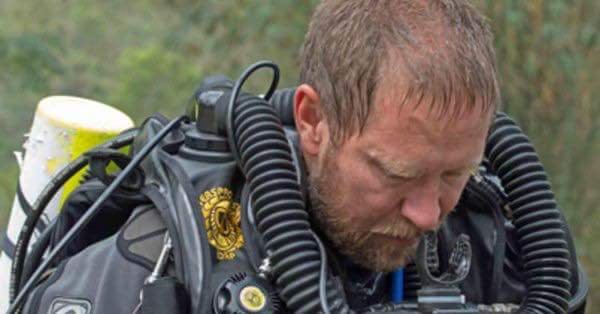 None of the boys would've made it out alive if it hadn't been for the brave people who rescued them. One of those was Dr. Richard Harris, who happened to be vacationing in Thailand at the time. When the rescue first started, they asked him to help. He was a medical doctor and an experienced cave diver and he agreed to help.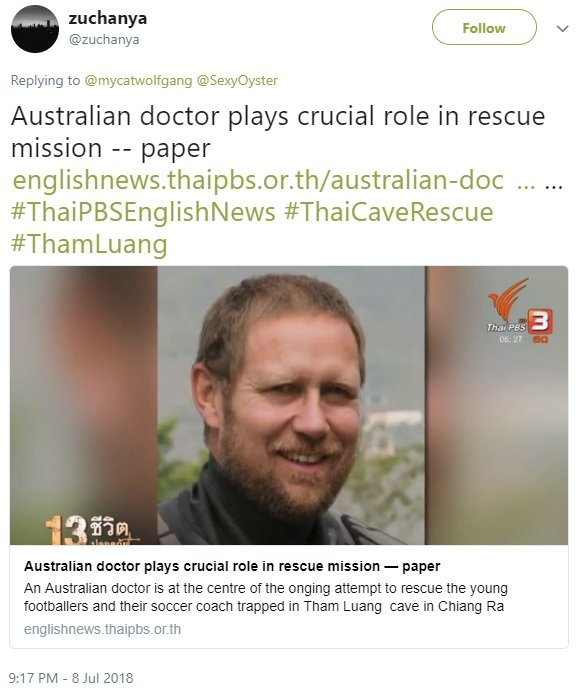 Richard, who is called Harry by those who know him went into the flooded cave and checked on the health of the boys. He stay with them for three days and did everything that he could to keep them alive and strong. He also gave sedatives to the boys so that panic was not a problem.
The sedatives became necessary because they were pulled through dark, flooding caves with a rope. Rescue divers were with them through this time. The weakest of the boys was rescued first but after the coach and all the boys were rescued, he was the last to leave.
Dr. Andrew Pearce, Dir. of MedSTAR clinical service said that he was a brave man and it was a kind deed to assist with the rescue. He said:
"Harry is (a) quiet and kind man who did not think twice about offering his support on this mission."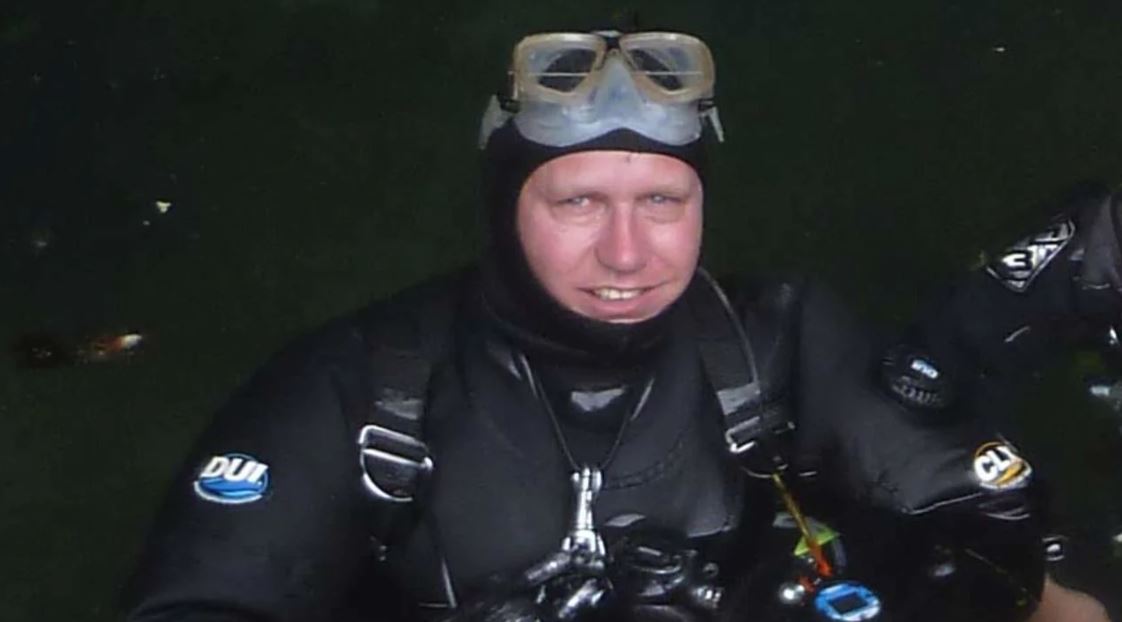 Thankfully, the boys are rescued and Harry made it out of the cave safely. It was just a few hours after he got to safety that he found out his father passed away.
Andrew explained it in this way:
"It is with great sadness that I confirm that Harry's dad passed away last night a short time after the successful rescue operation in Thailand. I have spoken with Harry. This is clearly a time of grief for the Harris family, magnified by the physical and emotional demands of being part of this week's highly complex and ultimately successful rescue operation. Harry's dad would have been extremely proud that he would have put himself out there to do what he's able to do. If you could imagine being physically and mentally exhausted through going through a rescue and … you've given your all and then you find out the sad news about your father, who's your best mate, that's really, really tough."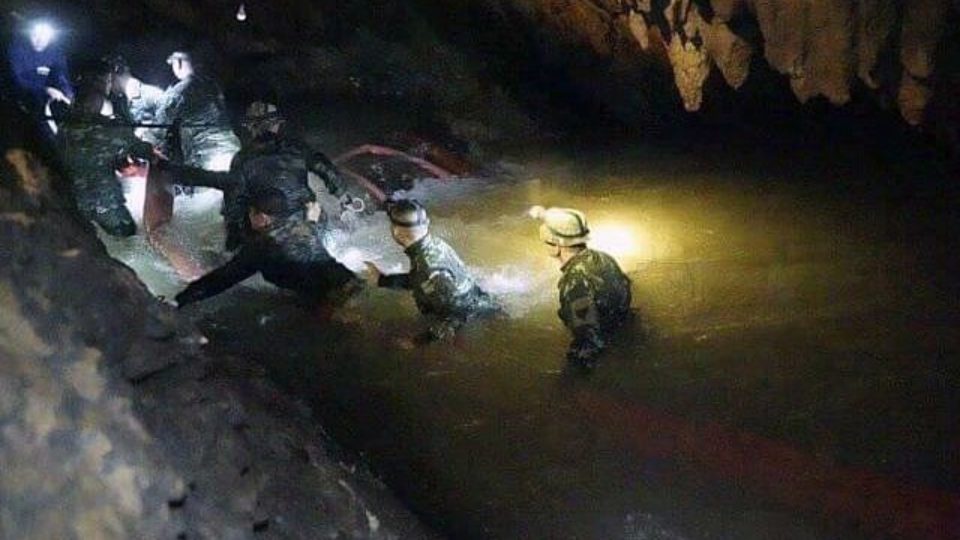 Thai Navy SEALs offer their condolences, saying:
"Our condolences to Dr. Richard Harris, one of the leading rescuers, whose father just passed away hours after his rescue mission had been completed. We wish you the best for this very tough time. We never thank you enough for what you've done for the kids, their families, and Thailand. Thank you, Richard, and thank you, Australia!"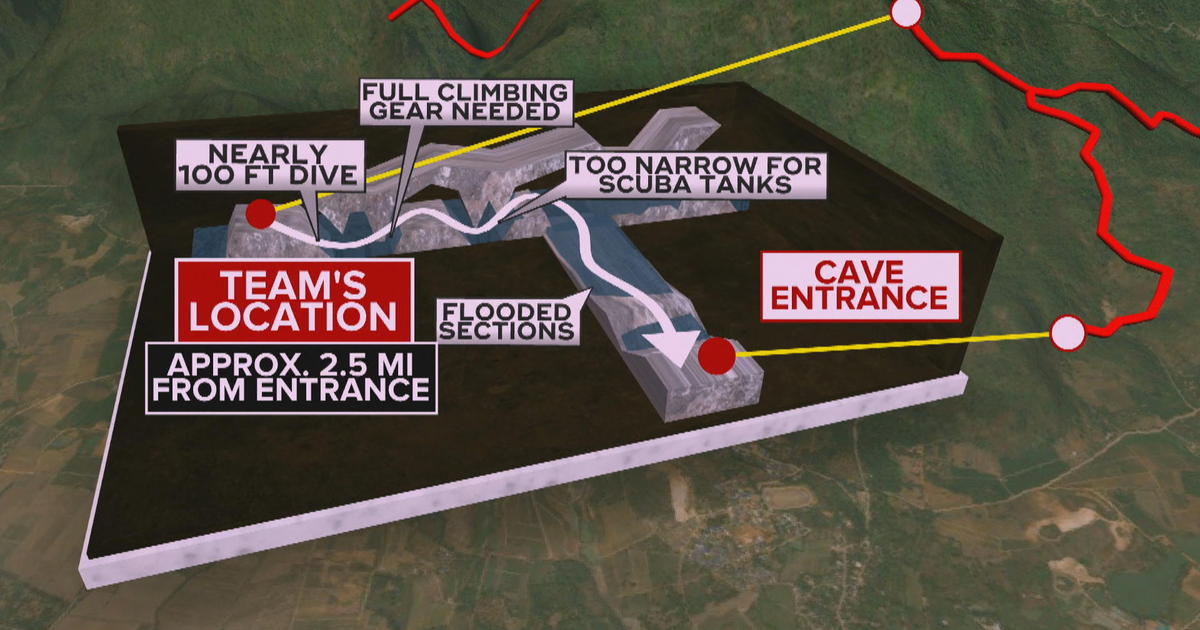 Andrew discussed his friend Harry and said that, even though the conditions in the cave were bad, this brave man didn't dwell on it. He said:
"He said it was tough and it was, to use the British diver's words, gnarly and it was under grueling circumstances and that's basically about it. You'll find people that do this kind of work don't actively speak long and hard about what they do and how they do it, they just get on with the job and get the job done and make sure they're able to look after people. Harry is a quiet and kind man who did not think twice about offering his support on this mission. He will be coming home soon and taking some well-earned time off to be with his family."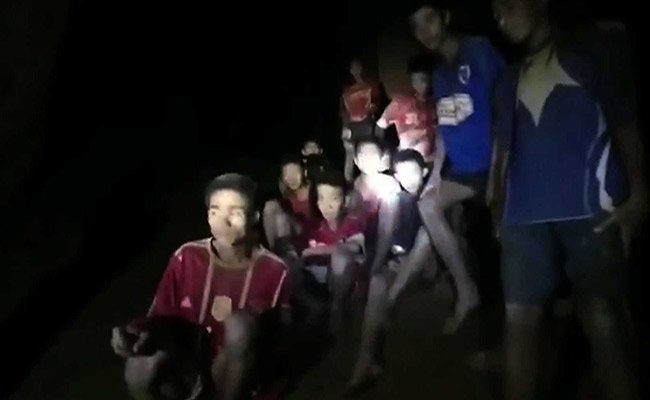 It must be difficult to deal with this type of loss after helping others in such an amazing way.