The amount of wealth that is held by some celebrities is beyond what most people can even imagine. Johnny Depp is one of those individuals that have that kind of money and his $19 million Hollywood Hills mansion is just part of the proof.
Although Johnny Depp is one of the best-known celebrities in existence, he didn't always start out with a silver spoon in his mouth. After being born in 1963 in Kentucky, he was raised by his homemaker mother and his father, who was a civil engineer.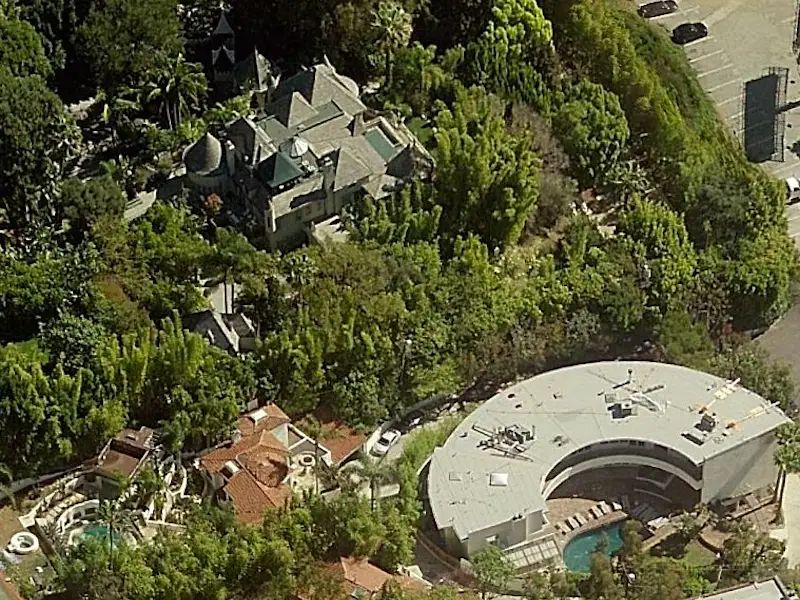 He dropped out of high school when he was 15 and joined a number of garage bands. His first wife, Lori Anne Allison and he were married in 1983 and he worked as a ballpoint pen salesman in order to support them.
Eventually, he met Nicholas Cage in Los Angeles during a visit and was encouraged to pursue acting. In 1984, he appeared in 'A Nightmare on Elm Street."
He then got a boost to his career when appearing on 21 Jump St. and from there, it has really been all uphill. It's amazing when you think about all of the different movies he has been in, including some spectacular roles such as Edward Scissorhands and his role as Capt. Jack Sparrow in Pirates of the Caribbean.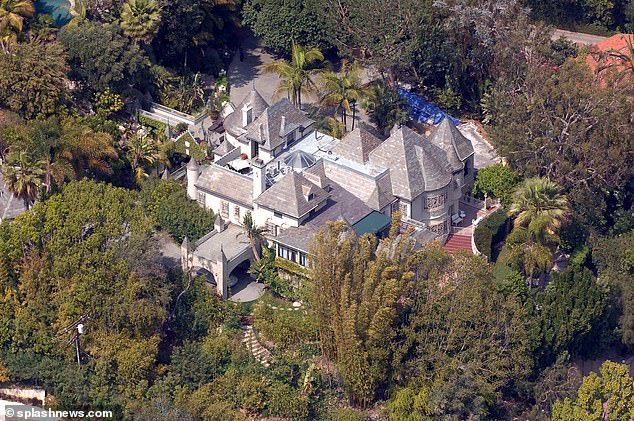 As he continued to increase in popularity, he also continued to amass his wealth. At first, however, he purchased a house for his mother and then he bought himself a Harley Davison.
In 1995, he paid $2.3 million for a castle that had gone through quite a few hands before he moved in.
After Johnny Depp bought it, he spent a lot of time renovating the house and bringing in some large trees to hide it completely from view. He also bought up to six of the surrounding houses and even turn one of them into a recording studio.
The 7500-square-foot mansion sits on 4 acres of land and has nine bathrooms and seven bedrooms. It's absolutely phenomenal on the outside and on the inside, it's reported to be even better.
Johnny Depp is very concerned about his privacy which is why there are a lot of plants that protect the outside of the home. The only thing that you can really see from the outside is a green gate. He also protects his property with no trespassing signs and cameras.
Even though he has done his best to keep people from intruding on his property, somebody managed to get beyond the security system and into his home. It happened in March 2021 when a neighbor called the police after seeing a homeless man in the backyard near the pool.
After the homeless man was confronted, he ran off and jumped over a gate but that only brought him closer to the house. Eventually, someone from Johnny Depp's security team alerted the police that he was inside the house and they found him taking a bath when they arrived.
Eventually, he was arrested and they found that he had also gotten into Johnny Depp's alcohol and made himself a drink. They booked him for vandalism because he did damage a door.
A female intruder was also arrested in January 2021. It seems as if she was there to rob the house but there are plenty of fans who just would like to get inside to get closer to Depp.
In the New York Post, Johnny's neighbor, Ryan, said: "We were getting these vans with open tops, and the people are talking, and cheering and yelling, and it's been annoying." He also said that he had tried unsuccessfully to keep people from crowding the property.
The castle was amazing but it is only one of the properties owned by Depp. He also purchased a horse farm in Kentucky in 1995 for $950,000. He sold it five years later for $1 million. He purchased it again in 2005 for $2 million and gave it to his mother.
He also owns a home in France that has been listed for sale at $55.5 million.
He also paid $5.35 million for a private Bahamas Island, which is where he got married to Amber Heard. It is thought to be worth more than what he paid for it.
Something else that he owns is a 150 foot luxury yacht. He spent $350,000 a month to maintain it but eventually sold it in 2016.
Something else to consider is the 5 different penthouses that were owned by Johnny Depp in Los Angeles. He purchased them in 2007 and eventually, sold them all in 2016 for $12.78 million.