As parents, we sometimes say that we would run through fire to save our children. It's a figure of speech, simply meaning that we would do anything in order to make sure they were safe and sound. If we were to ever have the opportunity to run through fire literally for them, however, there are some who would take the opportunity and do it, and others who may shrink back out of fear. After all, fire is one of the biggest fears that many of us have and we realize just how painful and lasting that burn is going to be. When our kids are on the other side of the flames, however, we would ignore it all.
We saw that recently come into play with a police officer who was out on duty. 33-year-old Anthony Louis, a Seminolel police officer was on duty that evening when the call came in that there was a house fire. When he realized that it was his own house on fire, he was quick to respond. A neighborhood surveillance camera managed to capture the entire scene as he pulled up in the cop car, immediately jumped out, and ran through the flames to save his children. Those two kids, who were fourteen and seven years old at the time were uninjured. The police officer, however, suffered serious burns to his head, face, and arms.
The children were sleeping alone when the fire started. The mother had left about an hour before the fire began, to go to work, leaving the kids to sleep on their own. That is when the fire started. They aren't really sure why the fire took place, but they feel that it is due to some type of electrical problem that occurred on the front porch. Regardless of why the fire got started, it did destroy the entire home.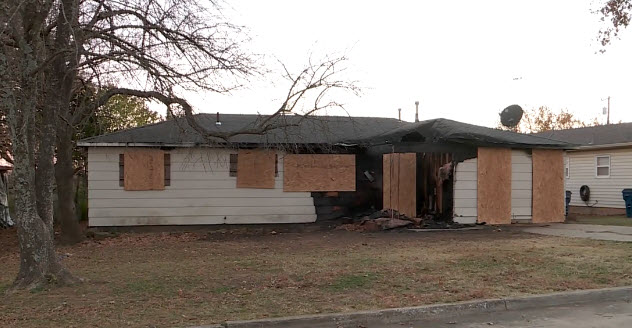 Of course, the loss of a home is the last thing on the mind of the police officer these days. He is happy that he was able to save his two children. He had a number of skin surgeries and a fundraiser was set up to help with the bills and to get the family back on their feet again. Money was coming in from across the country within an hour. You can see more in the following news video: