If you have ever had an opportunity to go to a live concert, you realize that it can be quite an experience. We may have heard the music being played on the radio for many years and we might truly appreciate the band and all of their accomplishments but when we see them performing live, it really takes things to the next level. After all, a true musician is not just somebody who sings in the studio and we hear on the radio, they are somebody who loves giving their all to the fans. That is why many of these singers are not just vocalists, they are true performers in every sense of the word and it is easy to see their talent when they are standing in front of us performing.
One of those performers that certainly goes out of her way to make the crowd feel the music as much as they are hearing it, is Pink. That fact is easy to see when you watch the following video that shows one of her concerts from 2010. Pink is performing one of her songs, 'Glitter in the Air' and she goes above and beyond when it comes to entertaining the crowd. In fact, she literally goes above the crowd in an amazing display that must have been something to see in person. It's phenomenal to watch the video, because you get to catch every angle and the effect of having her suspended above the stage, dripping water with the lights and the music is an all out assault on the senses.
Pink goes out of her way to make sure that the fans are truly satisfied when they see her in concert. She has always done this, which has led to a lot of her success in the music industry. Watching her perform is like watching poetry in motion but there is more to it.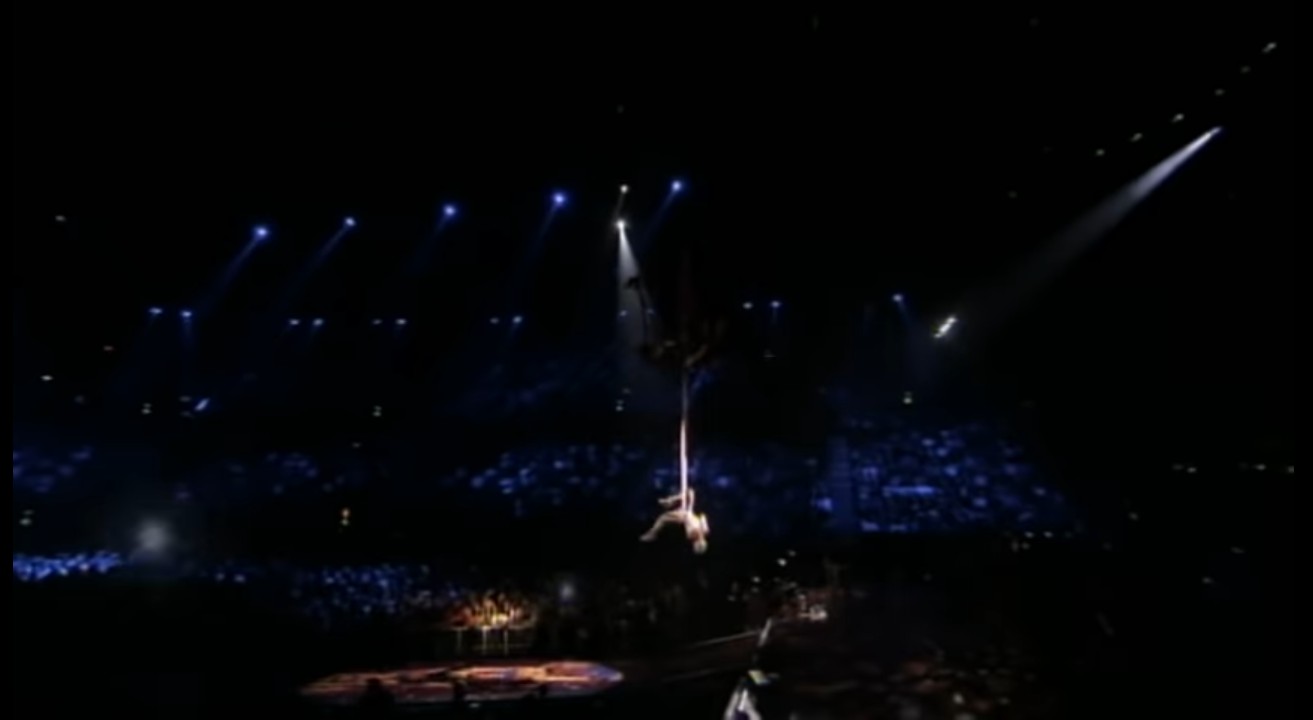 When it comes to music, Pink is truly second to none. There are a lot of phenomenal singers out there who can absolutely entertain us, but Pink sounds just as good on the stage as she does when she is in the studio. In fact, many people would argue that she sounds better. You can be the judge when you watch and listen to the video below.