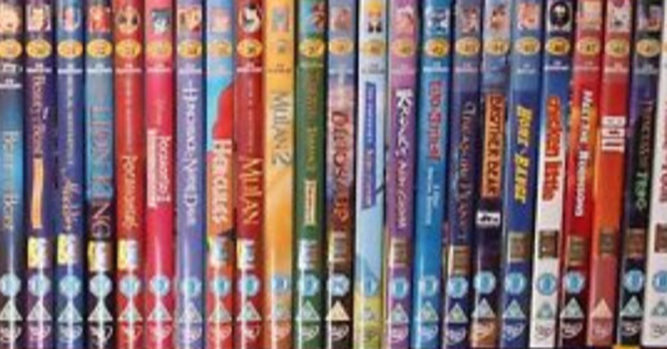 Would you like to find a buried treasure? What if I told you that it might be possible to find such a treasure right in your own home? If you knew that you had such a treasure available, you would probably rush to find it right away. So, after I tell you where to possibly find it, you should go take a look because you might be sitting on hundreds of dollars and not even know it. All you need to do is look for some old Disney items and if those childhood relics are in good shape, you might just have some more jingle in your pocket.
The VHS tapes are being sold online, sometimes for hundreds of dollars each. Collectors are anxious to purchase these items so if you have one available, you can post it on eBay and before you know it, you might be hearing the familiar cash register sound in your head. What you want to look for is a 'Black Diamond' label on the spine of the case. You will also see the 'A Walt Disney Classic' printed on the tape itself.
This classic collection was released between the years of 1984-1994. There are a total of 20 films included in the collection and depending on the condition of the tapes, you may find that $50 is yours for the taking.
The following list of movies are included in the Black Diamond Collection:
Robin Hood (1984, 1991)
Cinderella
The Fox and the Hound
Lady and the Tramp
Alice in Wonderland (1986, 1991)
Pinocchio (1985, 1993)
The Little Mermaid
Aladdin
Dumbo (1985 and 1991)
The Jungle Book
Fantasia
The Rescuers Down Under
The Sword in the Stone (1986, 1991)
The Rescuers
Beauty and the Beast
101 Dalmatians
The Great Mouse Detective
Bambi
Sleeping Beauty
Peter Pan
According to some collectors websites, some of these videotapes are fetching thousands of dollars. You need to realize, however, that it is not as easy as what they often claim to get that much money for them. If you do happen to find a tape that has rare cover art on it, however, you may be able to score a bigger prize. Generally speaking, however, you will be able to nab anywhere from $50 up to $1500 on eBay.
Some of the higher priced collector's items include Black Diamond edditions of The Little Mermaid, 101 Dalmatians and Aladdin. They might be worth $1000 or more. Before you go rummaging through your collection, make sure that they are in very good condition. They shouldn't have any magic marker markings or unidentifiable stains.
You can see some real-life examples of these titles making money by looking at old eBay listings. You might be surprised to learn that some of those movies are selling for anywhere between $5000 and $10,000 but they are still in the original shrinkwrap.
Not all of them are Black Diamond Versions. Other Disney movies, such as Beauty and the Beast, Cars and Snow White are also popular with collectors. If you have some of those old movies in mint condition, you might want to consider putting them up for sale.
Disney continues to put out live-action versions of those old movies so the titles may become popular again. Even if you aren't able to fetch top dollar today, who knows what will happen tomorrow?