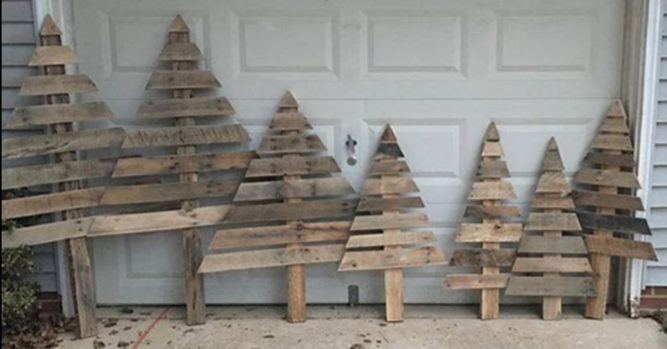 Now that we are solidly into November, our thoughts are probably turning to the following month and everything it has in store for us. By the time the end of the month rolls around, we will be knee-deep in Christmas songs, wrapping paper, and family events. Before that time arrives, however, it is a good idea to stop and think about some of the fun things we can do now in order to enjoy that time just a little bit more. If a DIY project sounds like it is up your alley, then here is one you can try.
More than likely, you have seen your fair share of DIY projects that use old wooden pallets to create some very interesting projects. That is the case with this DIY project and it makes a simple, classic wooden upcycled Christmas tree that is perfect for the holidays. They are trending this year on Instagram, so you can get plenty of ideas by looking at what other people have done.
Here is one simple, classic design to consider.
This rustic design would really make your porch look nice this year.
This design is monochromatic but it is very elegant in the way it is put together.
The best news is, you can make your own for under five dollars!
Are you ready to jump in with both feet and get started? This video tutorial will point you in the right direction.