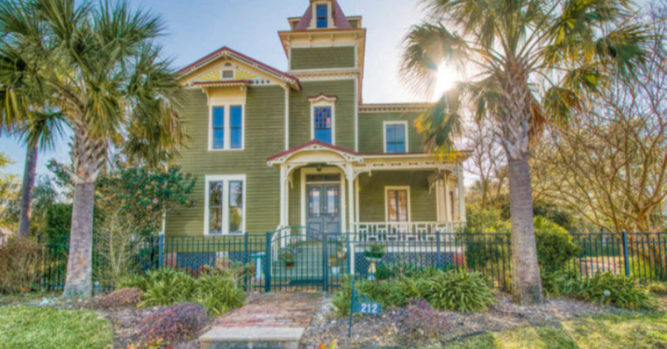 If you are a big fan of Pippi Longstocking, you are about to hear something that is going to amaze you. The 1987 hit film was a reprisal of the older Pippi Longstocking movies from the 70s. It got a whole new generation interested in her story. Now that the new generation has grown up, they have an opportunity that is quite unique. The house from the movie, which is in the old town Fernandina Beach, Florida and is 131 years old is up for sale!
The home is probably best known as being the living place of Pippi Longstocking. Built in the 1870s, it was originally owned by Captain Bell, a harbor captain. The second owner of the home purchased it in 1901 and he was also a river captain. If you would like to look it up on Google, the address is 212 Estrada St. It is located on a bluff and overlooks the area where Spanish Fort San Carlos once stood. It also offers beautiful views of the Amelia River.
A number of remodels and transformations of taken place during the long history of this home. It hasn't been updated for a while but perhaps that is what makes it so unique. The bright green and red colors on the outside are quite attractive and the 2200 square foot interior includes stained glass windows and details that are sure to get you excited.
The home is not open for tours, as it is a private residence. That being said, more people take pictures of this home than almost any other in the world. Due to the location of the home, it is easy to photograph and that is something important for anybody who is in the market to buy.
The home is a four bedroom, three bathroom gem that is available for only $750,000.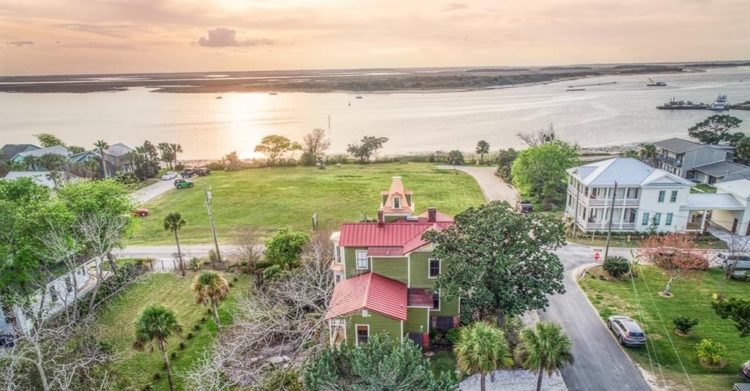 The Pippi Longstocking movie was created from a series of books by Astrid Lindgren. The name of the home of the books was Villa Villekulla but it was located in a Swedish village. She lives with her horse and monkey. Her next-door neighbors are Tommy and Annika Settergren and they have many adventures together.
There have been many homes on the market that are interesting to us because of their fictional background. This includes the fictional home of the Gilmore girls and Elvis Presley's home, Graceland.
Anyway, this is your opportunity to own a piece of fictional history.