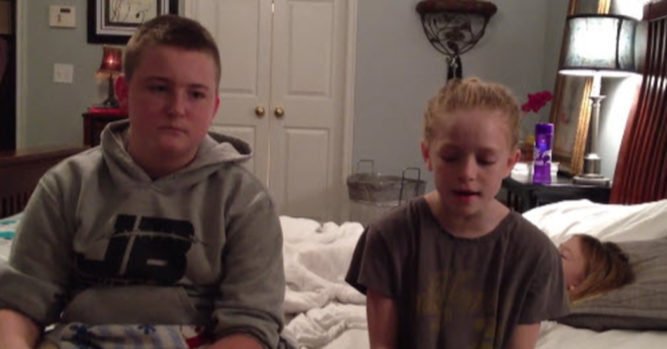 There is something interesting that happens with every family. It doesn't matter who we are, we have seen it with our own eyes. I'm talking about that someone special that just doesn't seem to fit in with the rest of us. Some people say that they "march to the beat of their own drum" and others might think that they are just a little weird. Regardless of your thoughts, they are a part of the family that you can't ignore.
Sometimes, that special someone is a sibling. When they are a brother or sister, we tend to interact with them on a daily basis and we almost get used to the fact that they do some unusual things. For this family, that special someone was a little brother that decided to pop up at the most unexpected time. It happened with Kate and Liam were singing together and recording the video. They were singing 'Think About You' but suddenly, their brother came into view.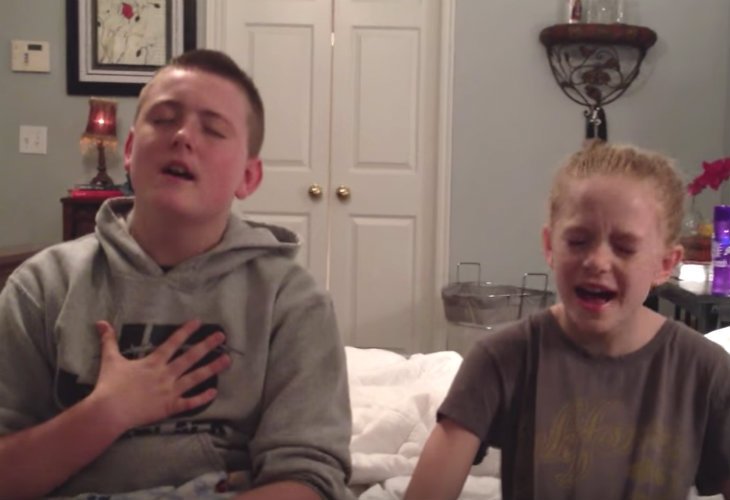 Mom had planned on helping out when they were going to sing together. They went into a bedroom and started recording their song. You can even see their younger sister lying in the bed behind them. She is being so quiet.
Suddenly and without any warning, that special sibling pops into view. It is Johnny and he just can't help but video bomb the song they are performing. He just saw an opportunity to do something funny and he took advantage of it.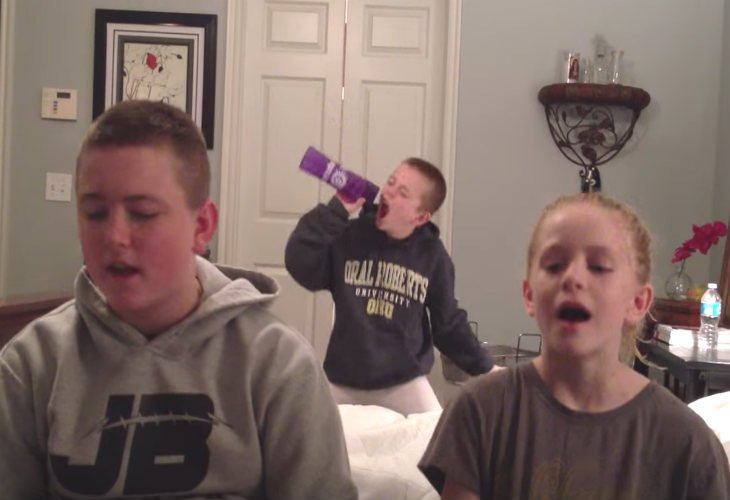 I'm not sure how the mother kept from cracking up while this was going on in the background. Perhaps she has just gotten used to it. Regardless of why she is able to keep it together, it is a memory that they will share with each other for many years.
We hope that the mood was calm after this happened but even if it was heated, the laughter will come eventually. You can see this funny family video below: