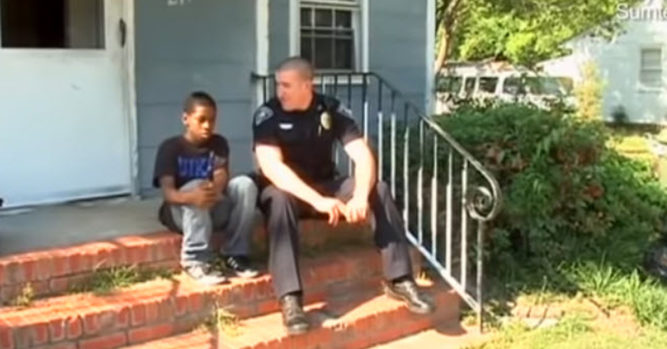 It seems as if all we hear is bad news but if you dig deep enough, you can sometimes come up with some feel-good stories that will put a smile on your face. One of the heartwarming stories that have gone viral recently is about a police officer and he does something that is sure to make you feel good on the inside and put a smile on your face on the outside. It took place with a police officer and how he interacted with a teenage boy. You are going to love hearing this.
First of all, I want you to think back to when you were younger. More than likely, you found it to be very challenging to deal with your teenage years. We had to deal with restrictions from our parents, the desire to succeed in school, peer pressure and sometimes, even a bully or two. It can make it hard for any child and some of them just want to retreat to their private area.
In the United States, many children have comforts that are not available to children in other, developing countries. It sometimes is easy to forget that there are even some children in the United States who don't sleep on a bed at night.
That was the case in Sumter, South Carolina when a 13-year-old boy named Cameron Simmons called the local police station. He and his mother had a falling out and when he was on the phone call, he told the operator he didn't want to live at home.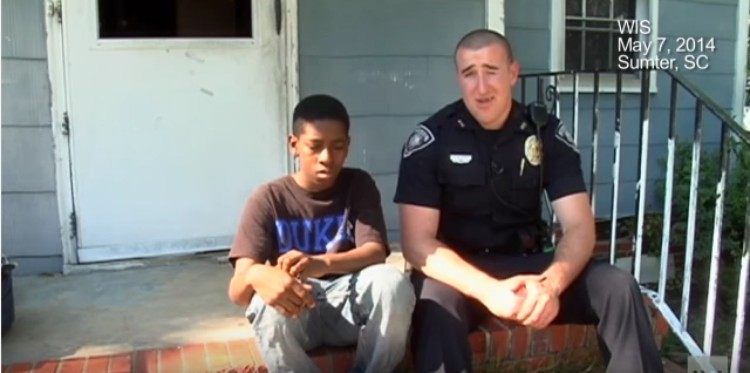 Guytano Acerra was the police officer who arrived on the scene. He eventually took the teenager back home and left but before he did so, he looked at the living conditions in Cameron's home. The boy seemed to be cared for but his room did not have what most children take for granted, a comfortable bed. It didn't have an area where you could do your homework either.
The officer did something for the boy and he didn't let a lot of people know about it. He gave him his personal cell phone number and told Cameron that if he was having trouble at home, he would be available. He also donated to chair, desk, bed and even a Wii game system.
After he outfitted Cameron's room, the boy thanked him and said: "now my back won't hurt when I sleep."
Officer Acerra didn't do this in order to get a lot of praise but when people got word of it, they were thrilled with his actions.
He said: "I didn't do this for publicity, or, you know, to get people to notice me, I did it because I could, and it was the right thing to do; I think people should do things like this."
We absolutely love what this police officer did in helping young Cameron. You can look at Cameron's new room and see the two of them enjoying some time together in this video: