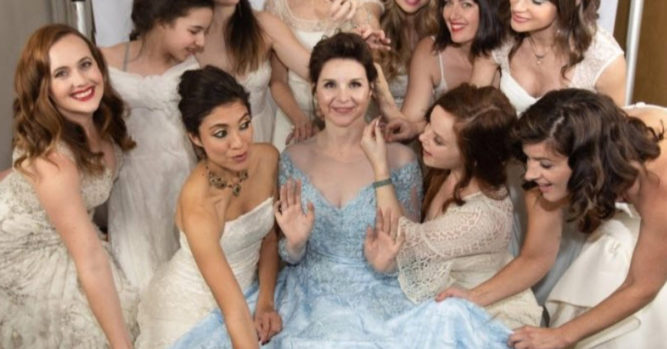 Although we may have many different special days in our lives, the wedding day is always going to hold a place in our hearts. It's a day when we stand with our significant other and promise that we are going to be with them for the rest of our lives. It is also a time that requires a lot of planning and for some brides, that planning involves every single step of the process. They want everything to turn out perfect.
That is how Audrey Moore and Jesse Lumen felt when they got married last December. They were creative individuals and wanted to celebrate their love for each other in a very unique way. They did it with something that was completely unexpected. They asked the guests to come dressed in their own wedding costume or wedding dress.
Some people were nervous and perhaps even a little confused about it when they first heard. Some were excited to get back into their wedding dress again or they would borrow one from somebody they knew. If a wedding dress wasn't available, they would put on any dress that they wore one time as long as it was black or white attire.
Moore wanted to give the women an opportunity to wear a dress and she really didn't mind sharing her special day in that manner.
"I had gone to all of their weddings and remembered how beautiful they looked and how sad they all were that it was going to sit in a box."
As for Moore, she looked stunning in an ice blue gown for the ceremony and reception. She also wore a cape that had lights in it and she looked like a princess. The funny thing is, she said that she thought everybody else looked like princesses. The fun also extended out to the entire wedding party who were wearing tuxedo hoodies during the reception. It sounds like a lot of fun.
The flower girls were the bride and groom's mothers and her grandfather was the ring bearer. There were a sweets bar and arcade games available for the reception.
Lumen posted the above photo on Reddit with the following caption:
"We thought it was sad that most women only get to wear their wedding dress once, so we invited all the women coming to our non-traditional wedding to wear their old wedding dresses again!"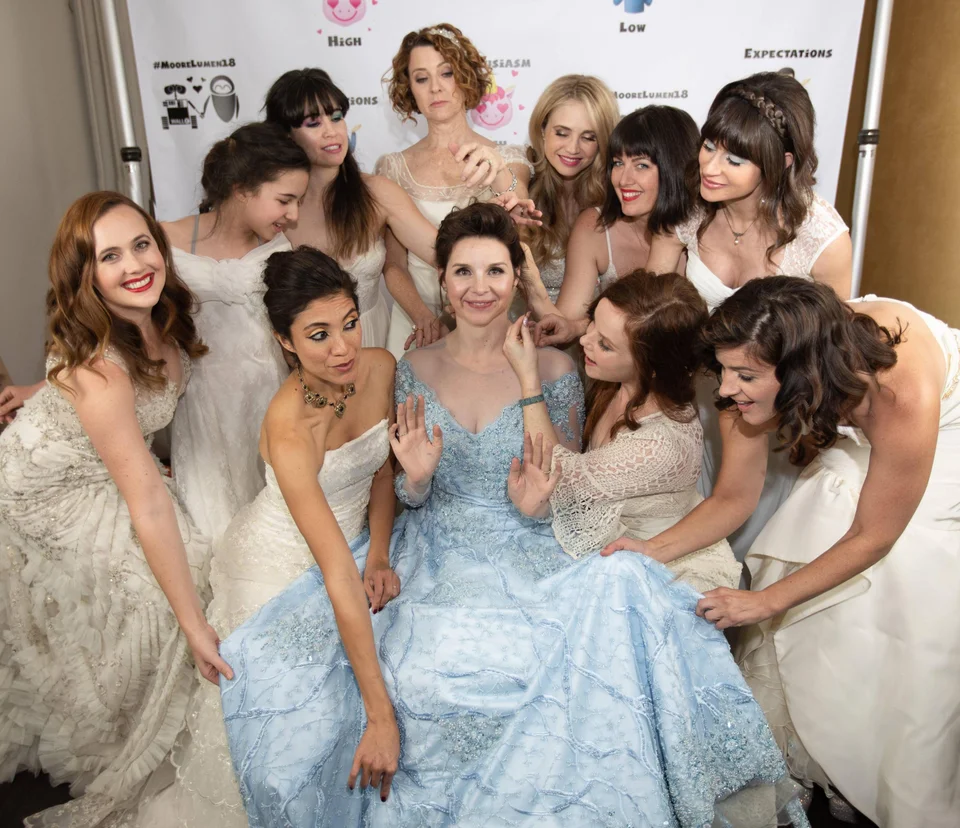 It wasn't long before the post went viral and many people were commenting about how much they loved this unique wedding idea. There is no doubt that it was a fun atmosphere and it saves people money that, quite honestly, they could spend elsewhere.