When you see somebody that has athletic abilities, what is it that crosses your mind? Like many people, you may wonder how they are capable of doing such amazing things. For example, when you watch the Olympics, you get to see the best of the best doing everything from running to skiing and it seems as if they are always at the top of their game. Even though all of them are incredible, there are still some that have talent beyond all of the others and they are the ones that can take your breath away.
One of the types of athletics that often doesn't get the credit it deserves is gymnastics. When somebody is talented in their abilities as a gymnast, they are able to accomplish things that most humans will never be able to accomplish. Of course, it takes a lot of work for them to get to that point but when they work hard, it pays off in the end. Even though it may not be as popular as football and baseball, it's a sport that really can captivate us when we watch it.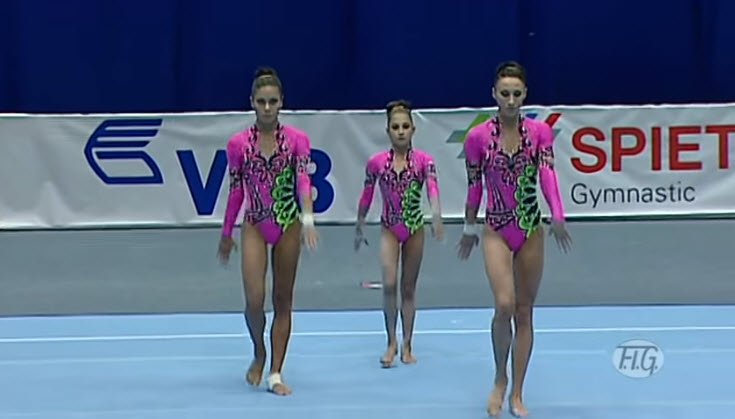 That will become evident when you watch this video from the 2010 Aerobics Gymnastics World Championships in Poland 3 Russian dancers will take the floor and they will show a level of talent that is not often seen, regardless of the sport that is being played.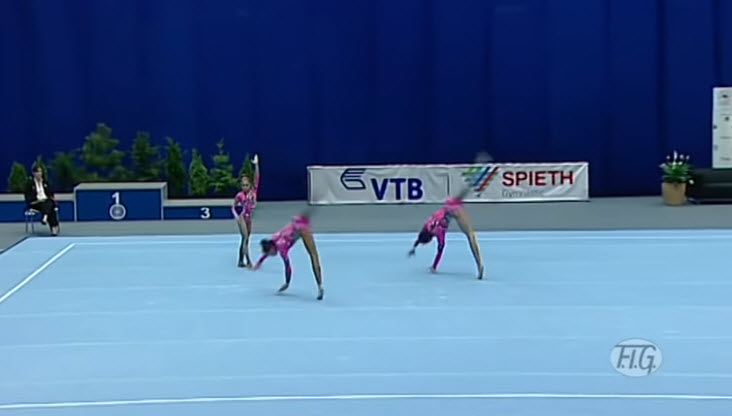 The gymnasts are petite as they walk out on the floor and you might begin to wonder exactly what they are going to do to impress the judges. It doesn't take very long, however, for you to see exactly what they are capable of doing. Shortly into the video the smallest gymnast is thrown into the air and it seems as if she is defying gravity!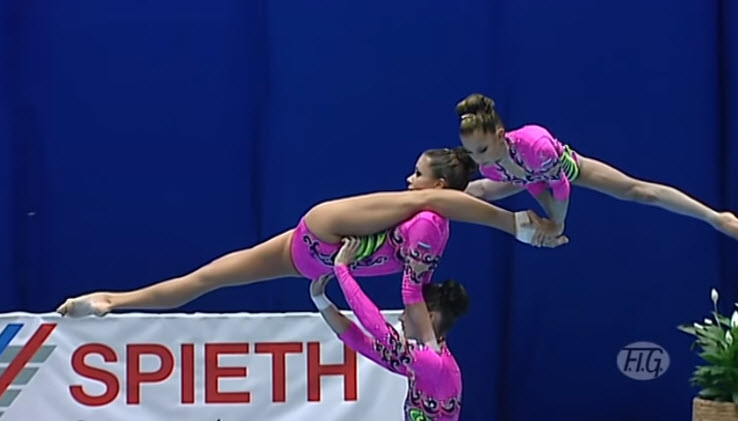 After doing such an amazing aerial maneuver, they then start on a routine that will have you gasping at every turn. It's little wonder that these women ended up winning the gold for that performance, beating out Great Britain and the Ukraine.
You can see the amazing performance for yourself in this video: