It seems as if we have seen the worst come out in humanity in recent years. Sometimes, we may even wonder if there is any good left to experience.
Every once in a while, we have the opportunity to look behind the scenes and to see that people are still very decent, regardless of what they sometimes display on the outside. One woman who understands this very well is Kimberly Waterbury.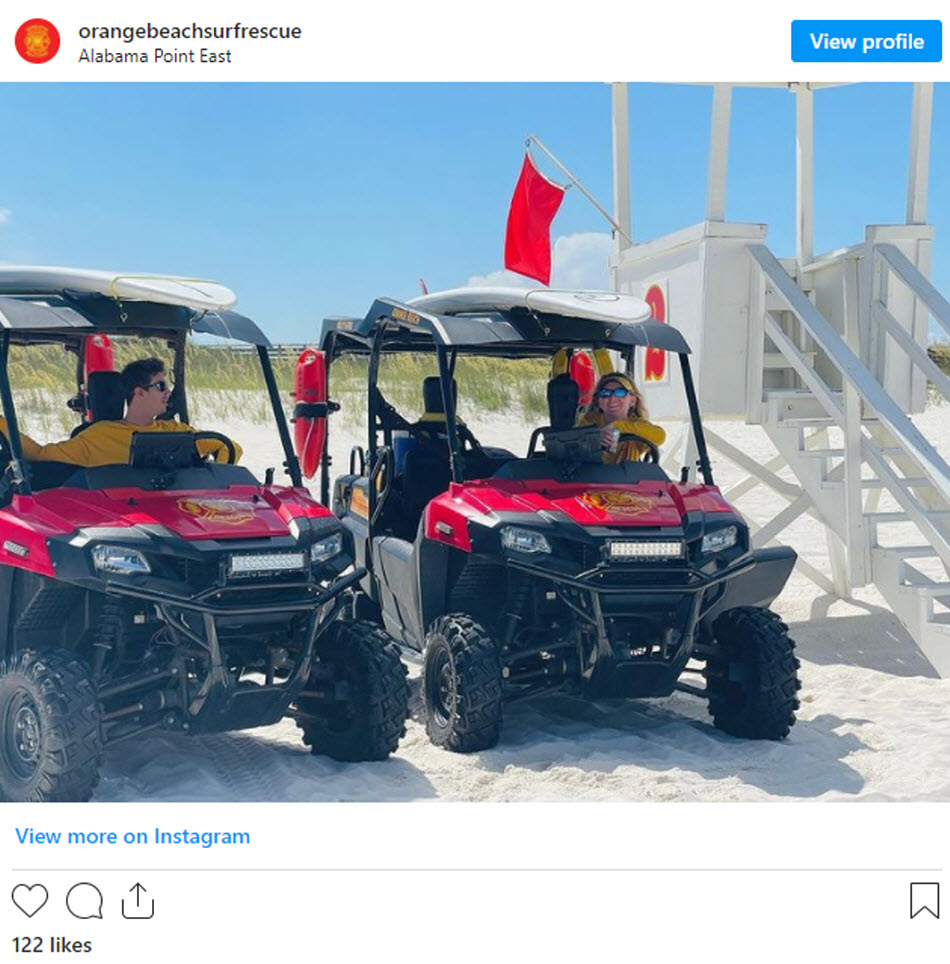 When Kimberly's 95-year-old mother had a stroke four years ago, she was devastated. It can be difficult to watch your parents go through a health struggle, but she still wanted to help her mother as much as possible.
Her mother was looking through some old photos in a memory book when she was taken back to an earlier time. The photos were of a trip they had taken to Alabama and both of them decided that it was worth the road trip again.
They got busy planning the beach vacation and it wasn't long before they had hit the road. After talking about it for months, the day was finally here.
Since the mother, Dottie, wanted to go to the beach, it was important to her daughter as well. It seems as if the elderly woman just wanted to feel the warm, soft sand under her feet.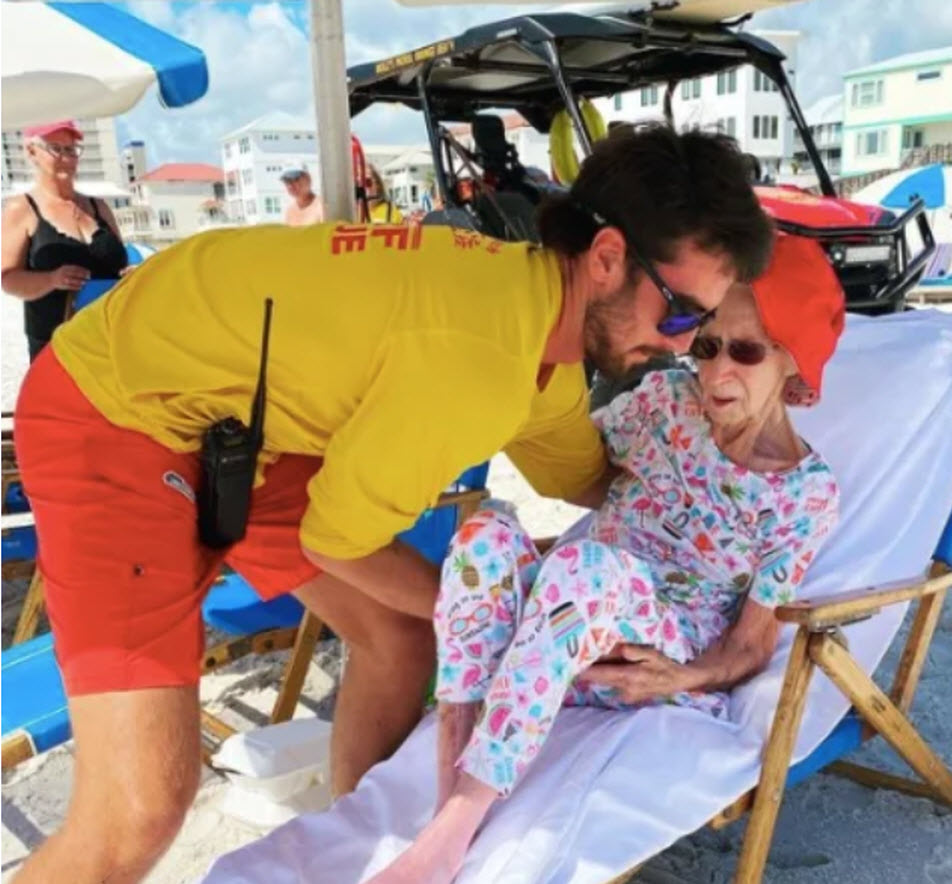 Rather than simply making promises, Kimberly made it a reality. After getting to the beach, however, there was a problem.
You see, Dottie is confined to a wheelchair and Kimberly could not get it through the sand down to the beach from the hotel. She suffers from a bad wrist.
That is when lifeguards saw what was happening. They decided that they would step in and help rather than just standing on the sideline.
The lifeguard on duty was Shane Martin and he pulled up to ask if they needed assistance. He ended up giving them a ride down to their chairs.
After giving Kimberly a ride he went back to get Dottie and took her down to the chairs as well. He wanted to make sure that she could be comfortable in the sand, so he carried her over and put her down into the chair carefully.
This was more than a kind gesture, it really was something that made a difference in the woman's life. Even better, they coordinated their efforts throughout the entire trip to make sure that these two women were always in their beach chairs. They never missed a day.
Of course, Kimberly was excited with what they did and she will always have a special place in her heart for the rescue crew that rescued their vacation and made it all possible.