We all recognize that people who suffer from Alzheimer's and other types of dementia have difficulties in life. It is one of the most devastating problems that a person can go through and it doesn't only affect them, it affects everybody who is a part of their life. There is something that most people don't realize about dementia patients, however, and that is the difficulty that they have with staying hydrated.
They may have a problem being hydrated for any number of different reasons. It may perhaps be that they just don't drink enough water and they don't think about it because they are forgetful due to dementia. It may also be that they don't care for the taste of water, they don't feel thirsty or they can't figure out how to get the water they need. The one thing that we do know is that dementia patients become dehydrated easily and it can be devastating.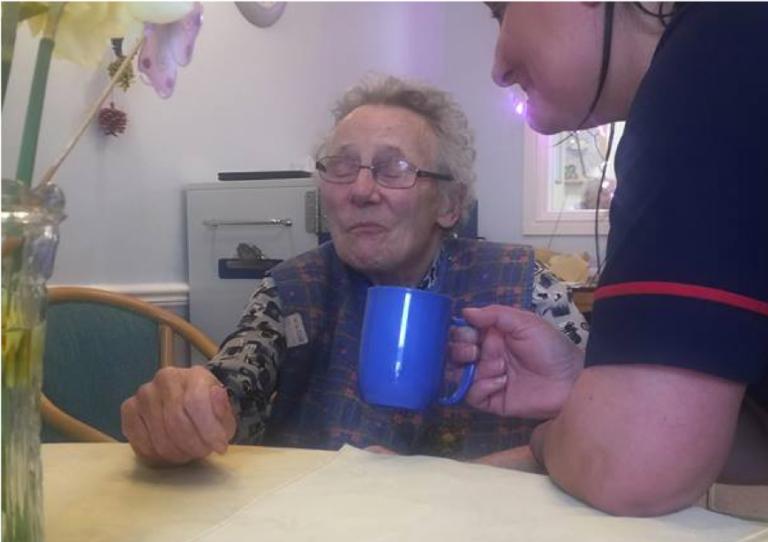 Louis Hornby is a college student in the UK and he saw that his grandmother was experiencing dehydration. She has dementia and he decided to do something about it. He is an inventor studying Innovation of Design Engineering at the Imperial College London. He said that he didn't look at this is being a problem, he saw an opportunity and he wanted to help people get the water they need in an enjoyable way.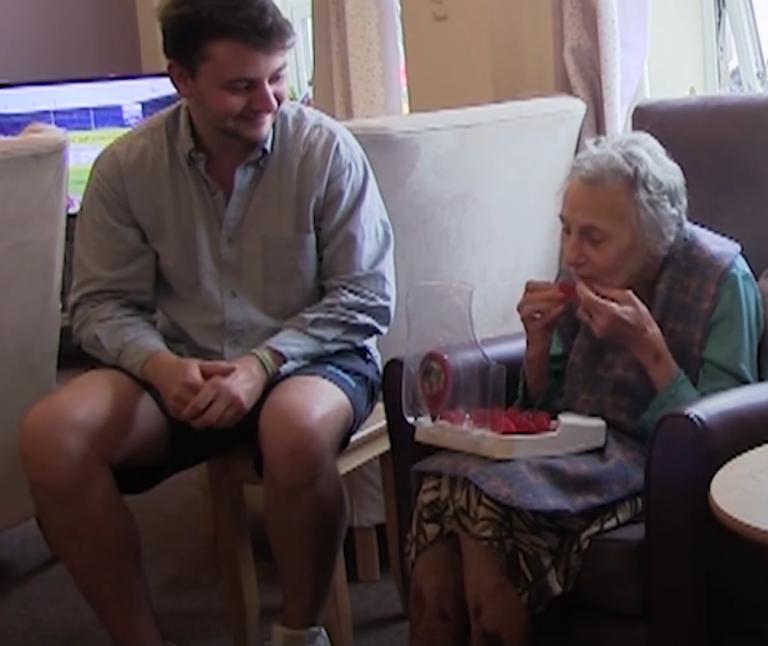 "For people with dementia the symptoms of dehydration are often mistakenly attributed to their underlying condition, meaning it can easily go unnoticed until it becomes life-threatening," Lewis stated. "About a year ago my grandma was unexpectedly rushed to hospital, she was found to be severely dehydrated. Thankfully, after 24 hours on IV fluids she was back to her normal happy self, and is still enjoying a good quality of life to this day."
Louis talked to some dementia psychologists and spent a week living in a care home for dementia patients. He wanted to come up with a 'water you can eat' product and he now has one that he calls Jelly Drops. They look like candy to the extent that the dementia patients are attracted to them because they are brightly colored. Even those who have turned down food and drink regularly seem attracted to them.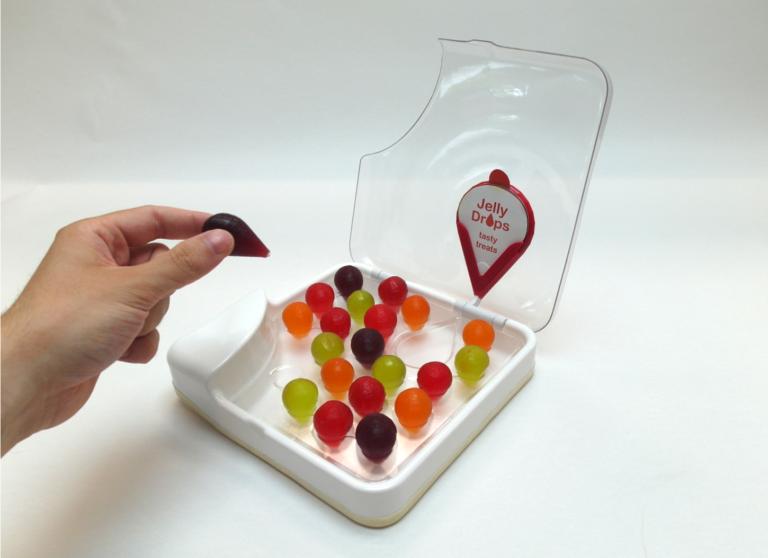 Louis also thought about the packaging and came up with an easy to open, clear case.
"When first offered, grandma ate 7 Jelly Drops in 10 minutes," Lewis said, "the equivalent to a cup full of water, something that would usually take hours and require much more assistance."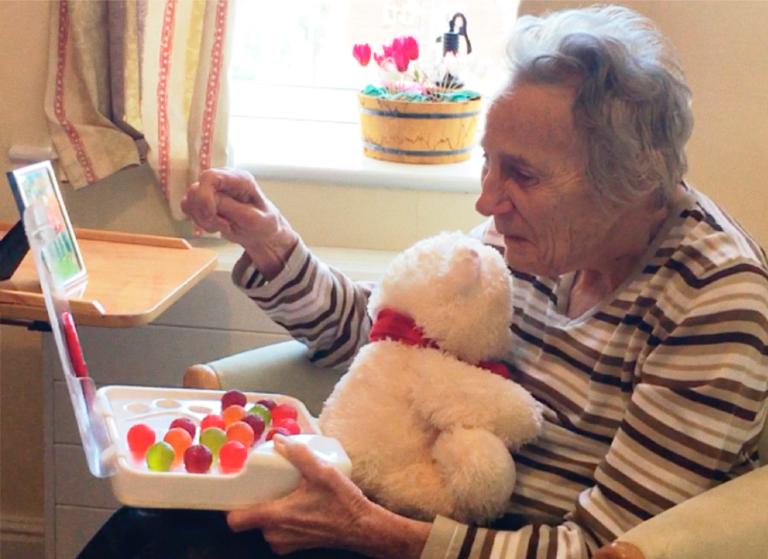 The Jelly Drop creation is already winning design awards, including the Dyson School of Design Engineering DESIRE Award for Social Impact. Nursing homes and dementia care centers in the UK are already trying the products.
It's always nice to see when somebody comes up with something new that can make a big difference. You can see more in this video: