If you happen to be a fan of late-night talk shows, then you are probably familiar with the Tonight Show starring Jimmy Fallon. Although it is in the category of a talk show, it is actually much more. In fact, he delivers quite a lot to his audience on a nightly basis from the moment that he comes out on the stage and gives his monologue till the time that he exits, after having a number of celebrities on hand. We are always interested to see what Jimmy Fallon comes up with in order to entertain the audience. He often uses the fact that there are some superstars on the stage with him to really do something unusual.
It recently happened when he had Kim Kardashian on the show. It happened back in 2019, and they got together to play a very interesting game with each other. The game was "Can You Feel It?" and it is one of the more interesting things that we've seen out of Jimmy Fallon in quite some time. A mystery box was brought out on the stage and everyone could see what was in the box, except the person standing behind it. Jimmy Fallon then took turns with Kim Kardashian reaching into the box and touching what was inside. They then had to guess what it was they were touching.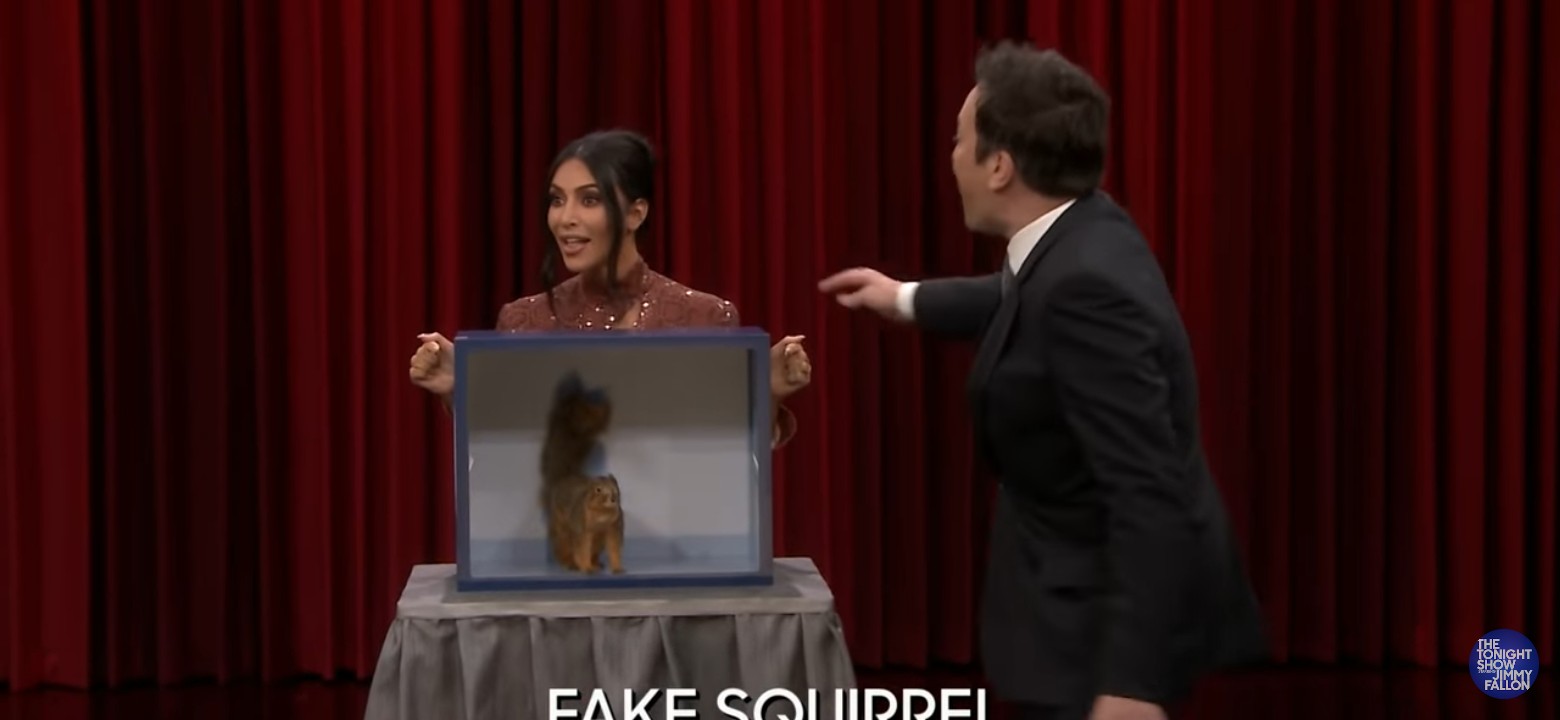 The different objects that they were feeling inside of the box probably would have stumped most of us. It included items, such as mashed potatoes and gravy, a stuffed squirrel and even a real lizard!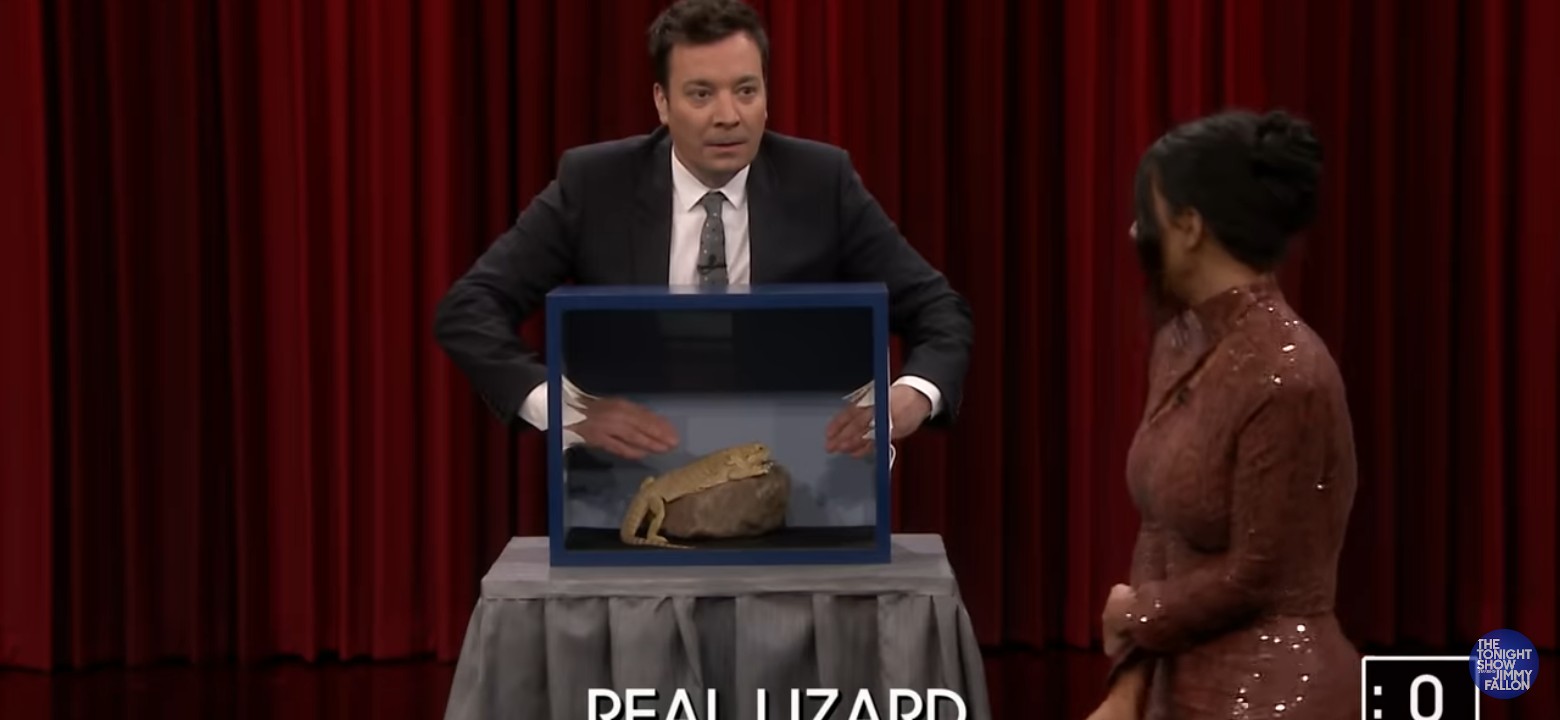 Perhaps what is even more interesting than their reactions and the fact that they were touching some unusual things is the fact that somebody would run out from the sidelines to give them some hand sanitizer when their turn was over. In any case, it's loads of fun to watch and you can see it in the video below.