If there is one thing we realize about the world around us, is the fact that it is full of diversity. We see it in almost every place that we look and it doesn't matter if we want to see it or not, it is often right in front of our face. Every once in a while, however, we find out that the world is diverse in ways that we never even thought possible. Times certainly are changing, so it's not out of the ordinary for us to see things that we don't expect. It is also not out of the ordinary for people to do something that really puts them in front of others. At times, it may be for the right reasons, and at times, it is for all the wrong reasons.
That was what recently happened with a rapper who said he is the first person on the face of the earth to have changed his hair in a particular way. No, he didn't dye it a certain color or even get a strange haircut, he is the first person to have gold chains as his hair. It seems as if those chains were implanted into his head and there are dozens of those chains that are hanging from his scalp. It's a bit of an unusual look, but it's also something that is getting him a lot of attention. I think that, as a rapper and reggae musician, Dan Sur was going for that very effect. Needless to say, he nailed it.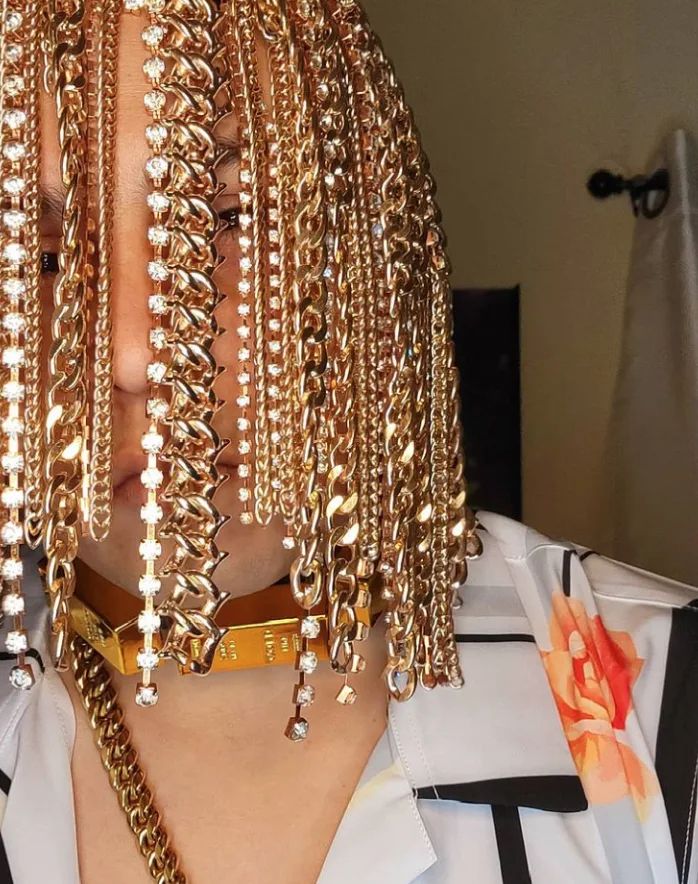 He didn't actually have the chains embedded into his head but rather, there are hooks that are embedded into his scalp. The chains are hanging from those hooks, so it looks like he has gold hair that is flowing from his head.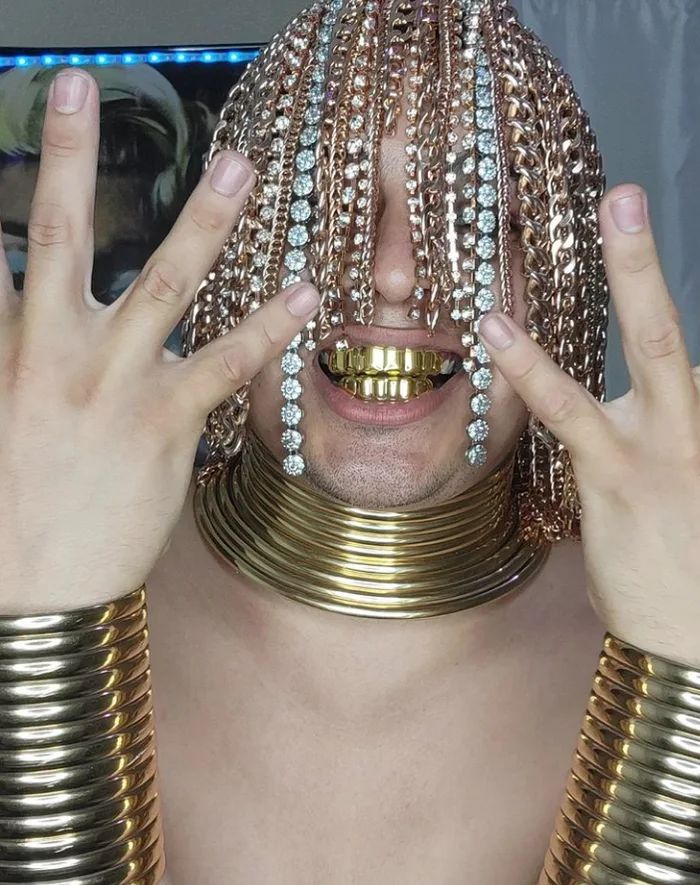 He also has other items that are gold, including the plates on his teeth and even some gold rings that he wears around his neck and his wrists. He claims to have wanted this his entire life, but the surgery, which happened in April 2021, finally sealed the deal.