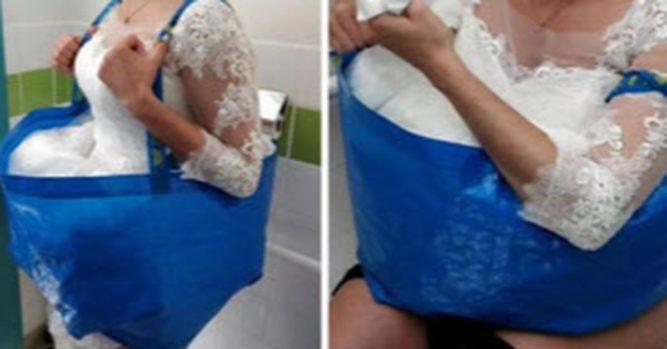 Most of us would probably admit that the wedding day is one of the most special days of our life. That being said, there is also a lot of stress that tends to go along with the situation as well. Not only do we want to ensure that everything goes off without a hitch, we also have little things that we may be worried about along the way. One of those has to do with the wedding gown and making sure that we don't end up ruining it before the day is over.
Most brides are happy with the way that they look on their wedding day. They spend a lot of time doing their makeup, their hair and they may spend weeks picking out the perfect dress. In between the drinks and more drinks, however, there are going to be times when nature calls. The problem is, the wedding dress is rather difficult to maneuver in this type of the situation and the last thing you would want to do is ruin it before the big day is over.
One bride found herself in this situation and she had an idea that is going to change the way you look at weddings from this point forward. Her name is Tina and she is from Britain and her ingenious hack used a single element, an IKEA Frakta bag. She posted the idea online on a website that compiles ideas and is for those who absolutely love IKEA.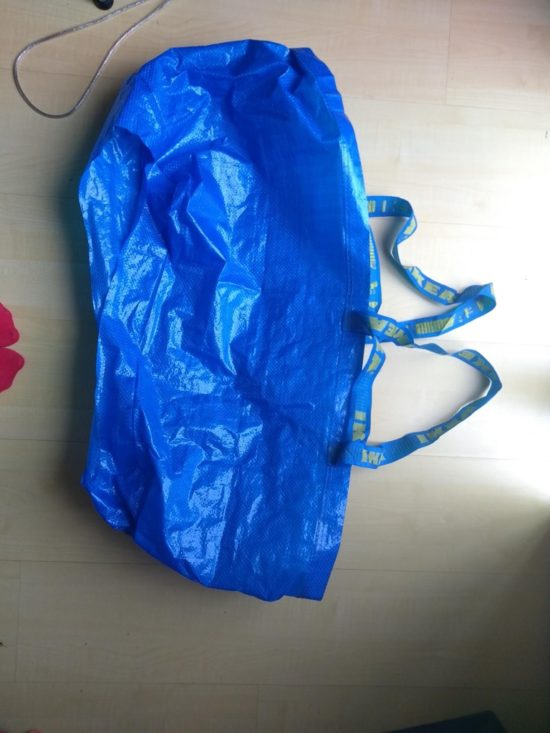 The website says that the entire thing costs less than a dollar and it only takes about three minutes to make. There are step-by-step instructions on how to create it on the website.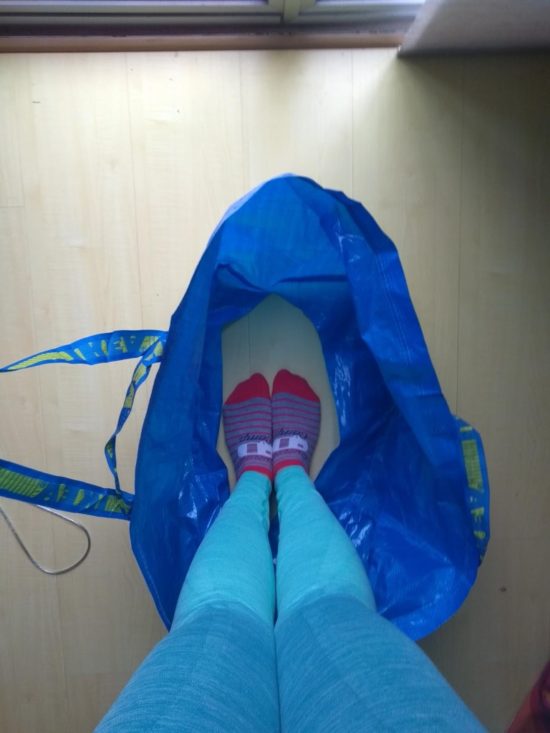 You cut a medium-size hole in the bottom of the bag but don't make it too big. You should have the rim of the bag as close to your body as possible while you are wearing it. The dimensions may differ from one person to another and it has a lot to do with the size of your hips.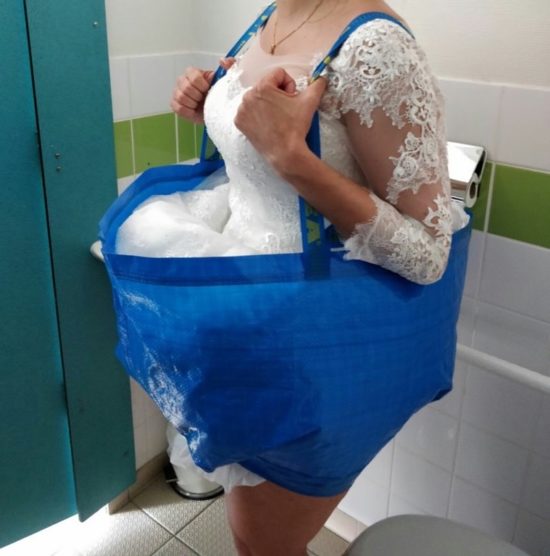 Step inside of the bag, placing your feet in the hole and put the handles up over your shoulders.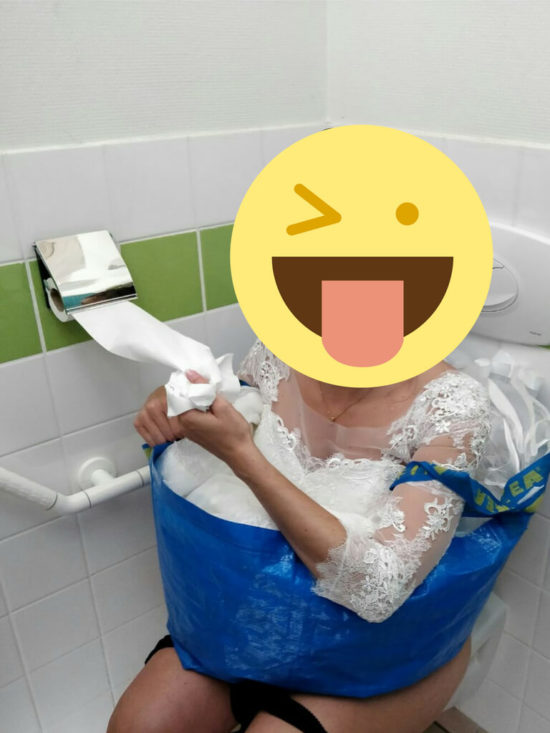 On the wedding day when you find yourself in the bathroom, just step into the hole inside of the bag. You can do it on your own or someone can help you and the entire dress can be stuffed into the bag as you put the handles on your shoulder. It gets everything up and out of the way.
According to the bride on the IKEA hackers website: "Someone helping or watching me going to the bathroom on my wedding day? Not being able to have free hands to use the toilet paper? Or even worse if my period decides to show? NO WAY!"
There are also some friends of this idea as well.
Good idea ? to those gonna wed soon, can take note ? https://t.co/OWrEJC9i5B

— Sebrinah Yeo (@sebrinahyeo) April 11, 2019
I can think of many times this would have been helpful, to all my favorite brides (you know who you are!!)…. why didn't we think of this?? ? https://t.co/b53tHGzFwk

— Kaitlyn Oberle (@KaitlynOberle) April 12, 2019
When you gotta go you gotta go! This Bride's Ikea bag hack for using bathroom on wedding day declared 'genius'. ~Chris Rhoads 3-7pm https://t.co/6pQv2DvuFs

— 93.1 Coast Country (@931Coast) June 20, 2018